Audible New Year, New You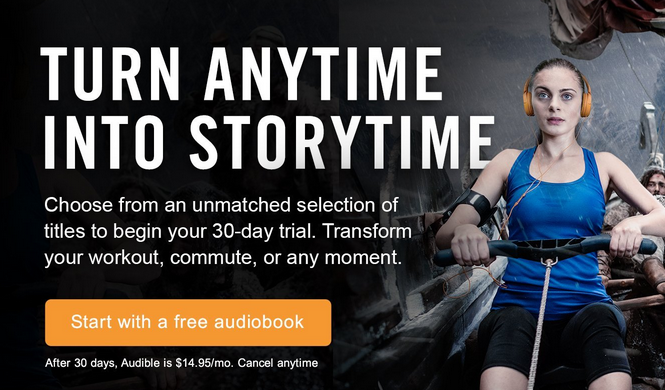 One month is almost down.  How is everybody holding up on their resolutions for 2017?  One of Eric's colleagues boasted excitedly that he finally joined a gym.  Eric's resolution to read more fell off course, but he got himself caught back up.  Watson is behind on gravy consumption and I am all about the babies.
I liked Eric's resolution to read more.  He's always read for pleasure, but he's been adding pregnancy books and books on business to be better at his job.  I think books are so important, but I rarely find the time to read anything that's not in a web browser and there is so much that needs to be done every day, if it isn't a priority book reading easily falls to the wayside.  That's why I recommended he try Audible.
With all the reading Eric has to do, he absolutely loves Audible, because it gives him the valuable information he seeks by listening rather than reading.  It frees him up more to multitask, or just relax and it really makes the morning commute more efficient.
If you have been getting on yourself to read more, or if you want to read, but haven't been able to work it into your busy life, Audible is just the solution for you.  It's easy to become a member and get access to their unmatched selection of audiobooks.  Go here and Audible will give you a 30-day free trial with free download to see how you like it.  If you aren't finding the books you like and getting more out of your time it is easy to cancel.
I love audiobooks while I'm working, and Eric loves them while he's in the car or (cough) playing video games.  His favorite books to listen to are business and sales books, but they also offer an assortment of his favorite Michael Crichton books.  Audible is seriously the best way to be sure to get your book time in every day.
I'm proud to have Audible as a sponsor and I'm pleased to share this opportunity to try them out for free.
This is a sponsored conversation written by me on behalf of Audible. The opinions and text are all mine.