Update On Twin Baby Names – We Have Names!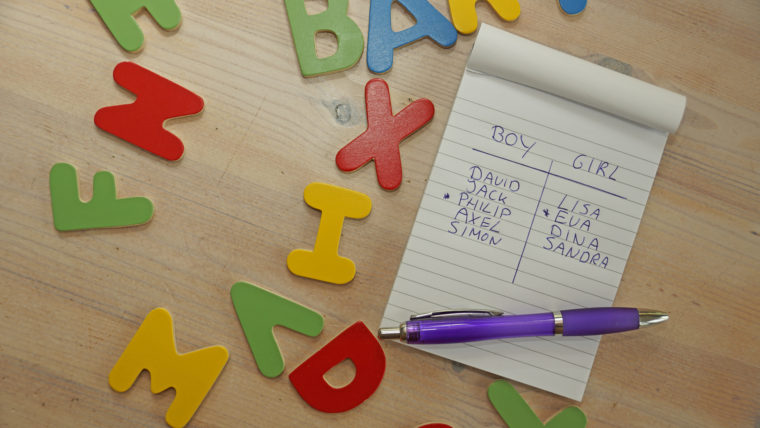 We have names — we have middle names. Eric and I have been struggling to figure out first names for the twins ( do we want them to match or should they be completely different). Right now Eric is trying to talk me into Luke and Leia.
BUT we have set on middle names!
Baby A – Girl – Middle Name will be — Elizabeth ( Which is my middle name)
Baby B – Boy – Middle Name will be — James ( Eric's middle name)