27 Weeks Pregnant With Twins Update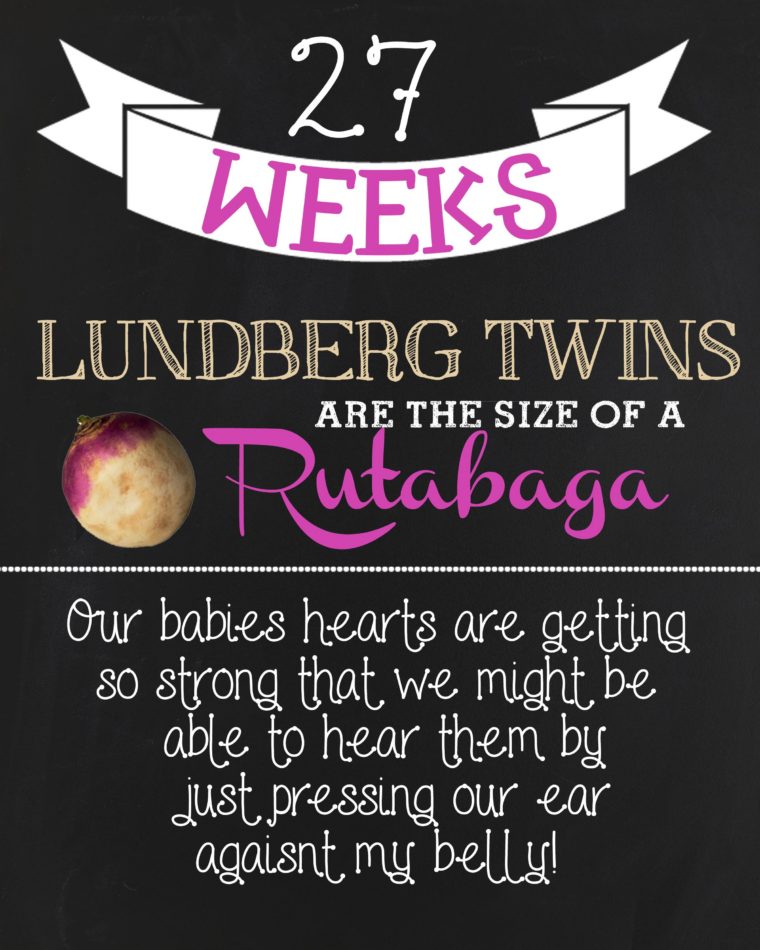 Week 27 was not that bad – no doctor's appointments just busy planning the twin's shower. I am helping my mom with the planning – I know that is not the norm but I do love planning parties. My mom and I did a huge Michael's run – the theme is woodland animal. I hope it comes all together – we are having the event at a local restaurant which I think is a smart idea so no one needs to cook and everyone can relax and enjoy.
This is the first week of BACK PAIN. It is all in my lower back – what I would love to do is crack my back. I have been doing yoga poses that do crack my lower back and it feels amazing for about 10 seconds then it is back to pain. I decided to schedule a massage but I have to wait about a week to go.
The other BIG deal this week is getting my new mattress. I have no luck with mattresses – I got a memory foam mattress but I did not open it up for about 6 months since it was a king size and where we were living we were using a queen. Once we moved we bought the king frame, we open up the foam mattress and it only expands 50% of what it was suppose to. Apparently you needed to open the mattress within 2 weeks of receiving it. We made due with this mattress for about 6 months but when I became pregnant I knew that would not work. I bought a firm king size mattress – Eric and I both noticed after 3 nights of sleep the mattress was compressing where we slept like A LOT only after 3 days. SO we were able to return the mattress this week and get ANOTHER mattress which has made it past the 3 day mark without any compression. WHEW!
Overall it has been a smooth week and I am excited to head into the third trimester!
Here is the baby bump this week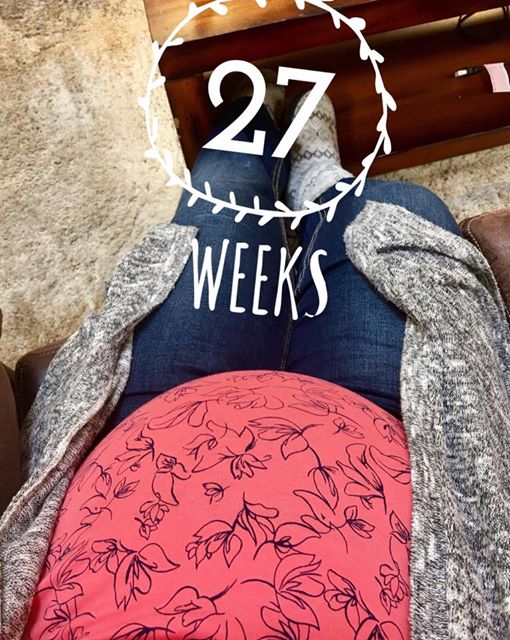 Question Time!
How far along: 27 weeks


Total weight gain: 15.5 pound above my starting weight ( no weight gain this week)

Maternity clothes: YES! I just bought a few more items

Stretch marks: Loving my Burt's Bees lotion

Bump: Getting bigge

Sleep: Not sleeping well


Best moment of this week: Getting through another week

Miss anything: Seeing my feet


Movement: Both babies

Food cravings: Cocktails

Anything making you queasy or sick: I am good this week

Have you started to show yet: Yep

Genders: Girl and Boy!

Labor signs: Nope

Belly button in or out: Starting to move on out

Wedding rings on or off: On 🙂

Happy or moody most of the time: Doing okay

Looking forward to: 32 Weeks!