American Girl Doll Giveaway
Nanea Mitchell is American Girl's newest BeForever character, a Hawaiian girl growing up in Honolulu, Hawaii, in 1941.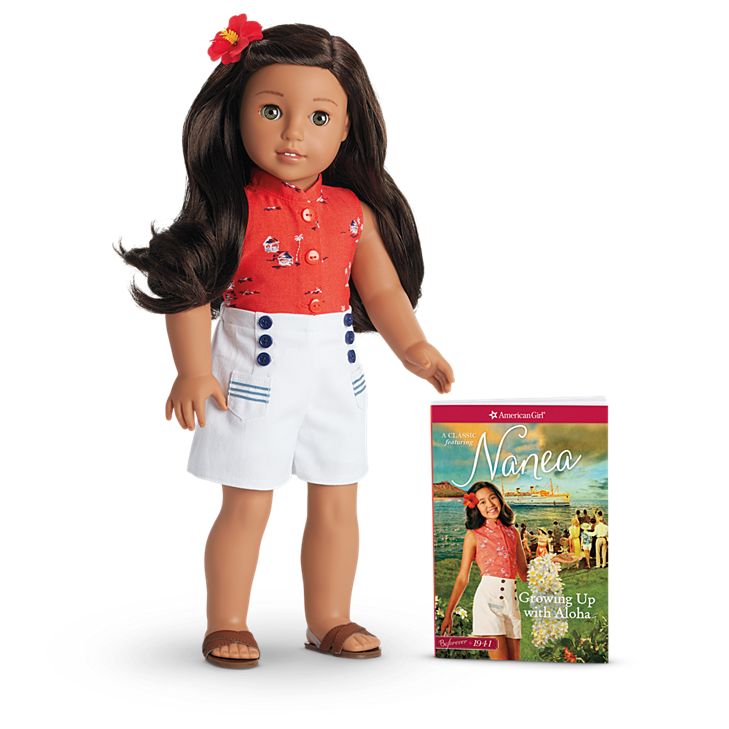 Merlot Mommy's family is fans of American Girl's historical characters because they encourage girls to look at aspects of history they may not otherwise read about. Nanea's story focuses on the bombing of Pearl Harbor and its aftermath, illuminating the courage and aloha spirit of islanders whose home-front experience during World War II was unlike that of mainland Americans. In creating the Nanea books and product collection, American Girl worked closely with a five-member advisory board—including an eyewitness to the Pearl Harbor attack—who provided their expertise in Hawaiian culture and history to inform all aspects of Nanea's development.
Additionally, tied to Nanea's debut, American Girl is supporting the American Red Cross and their Service to the Armed Forces mission to provide care and comfort to members of the military, veterans, and their families. Through December 31, 2017, American Girl will match any customer donation, up to $75,000 maximum, made at americangirl.com or at any American Girl store in the U.S.
One lucky reader will be able to take home one of these beautiful new Nanea dolls!
Enter to win an American Girl Nanea Doll
Use the Rafflecopter below to enter to win. U.S. entrants only, ages 18+. Ends 11/9/17 at 1159 pm pst. Thanks to the Washington Square Mall American Girl Store for providing an American Girl Nanea Doll for our giveaway!