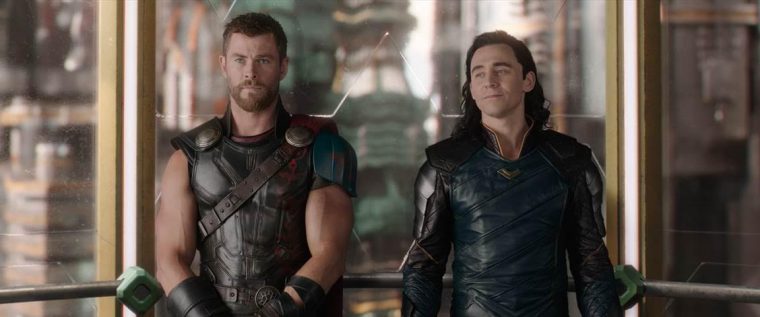 One of the funniest and most entertaining movies in the Marvel Comics Universe is the newest Thor movie, subtitled Ragnarok. As you might guess the story revolves around the eventual destruction of Asgard and it is gripping from the opening scene, both due to it's charm and the introduction of our hero in peril.
Thor: Ragnarok is a story packed tightly with action and humor. It includes wildly entertaining sequences with Dr. Strange, Hulk, Loki, and Grandmaster (Jeff Goldblum) all connected with a very strong throughline.
In this story Odin is away from Asgard when Thor returns from a mission to prevent Ragnarok. The surprise arrival of Thor and Loki's sister Hela, goddess of Death leads to Loki and Thor separated and far away from Asgard leaving her with no rival to stop her from taking the throne.
It's a great story full of fun and surprises. It is a large departure from the other two Thor films and I think it's the best one. The script is top notch. The director nailed it. The cast is almost too impressive and the talent was not underutilized as is often the case with a cast full of such big stars. I understand there was a fair amount of improvisation so I don't know exactly how much credit should go to the actors or the writers Eric Pearson, Craig Kyle, and Christopher Yost, but the movie seizes on every opportunity within the plot to create levity without the expense of the drama. The way Thor: Ragnarok was crafted is truly exceptional.
If you are a big Marvel Fan or have enjoyed films like Guardians of the Galaxy, or Ant-Man. This is a really good choice for you. It's rated PG-13. There is a lot of killing in the movie, but nothing super graphic. I think it is a good family film for an age appropriate audience.
Disclaimer – I was invited to see a early screening for this film for this review