Grilled Cheese with Thyme and Pear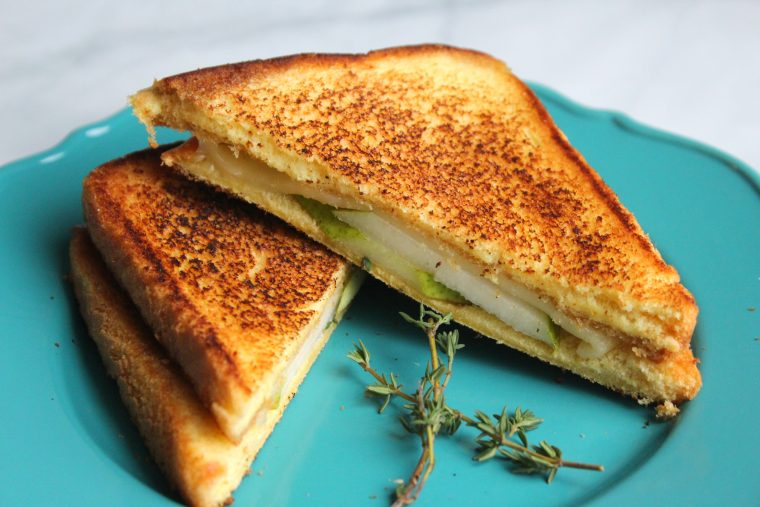 In my family's quest to be healthier eaters in 2018 We have been changing some of the way we eat.  More veggies, more lean meats and veggie based protein real dairy and whole grains whenever we can.  We sneak in a little ice cream now and then, but overall we really have been on a much healthier diet.  People are sometimes surprised that I am such a big fan of dairy because they believe alternatives are better.  I disagree.  I think as long as you are not allergic to dairy or lactose intolerant, dairy products like milk, yogurt and cheese are far to delicious to pass up.  Real dairy makes the best ingredients in cooking and bring the most rewarding experiences.  Family breakfast is brightened up with dairy and I always turn to dairy for a high protein afternoon snack.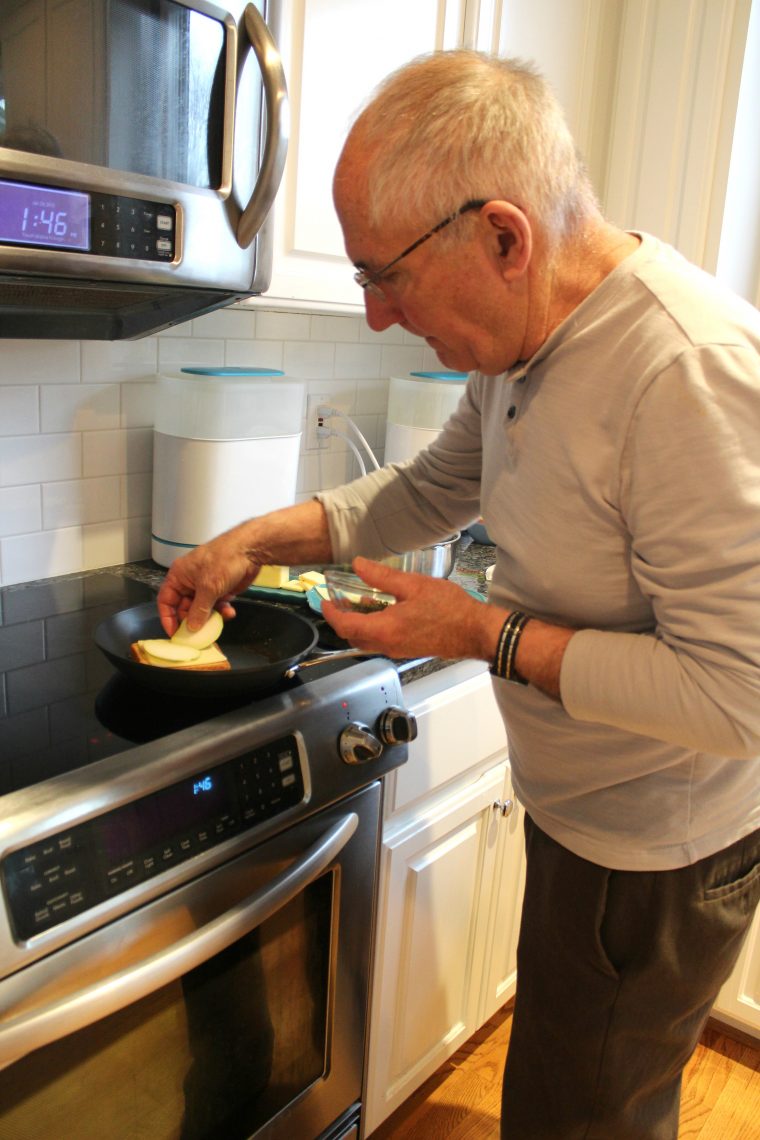 Dairy is good for you.
Dairy is a nutrient rich part of our daily diet that provides a good source of vitamins and minerals besides being so delicious.  It's also protein and calcium rich.  When you fuel up with cheese, or yogurt, you add essential nutrients like magnesium, potassium, phosphorus, riboflavin and vitamins A, B12, and D.
Why I like dairy.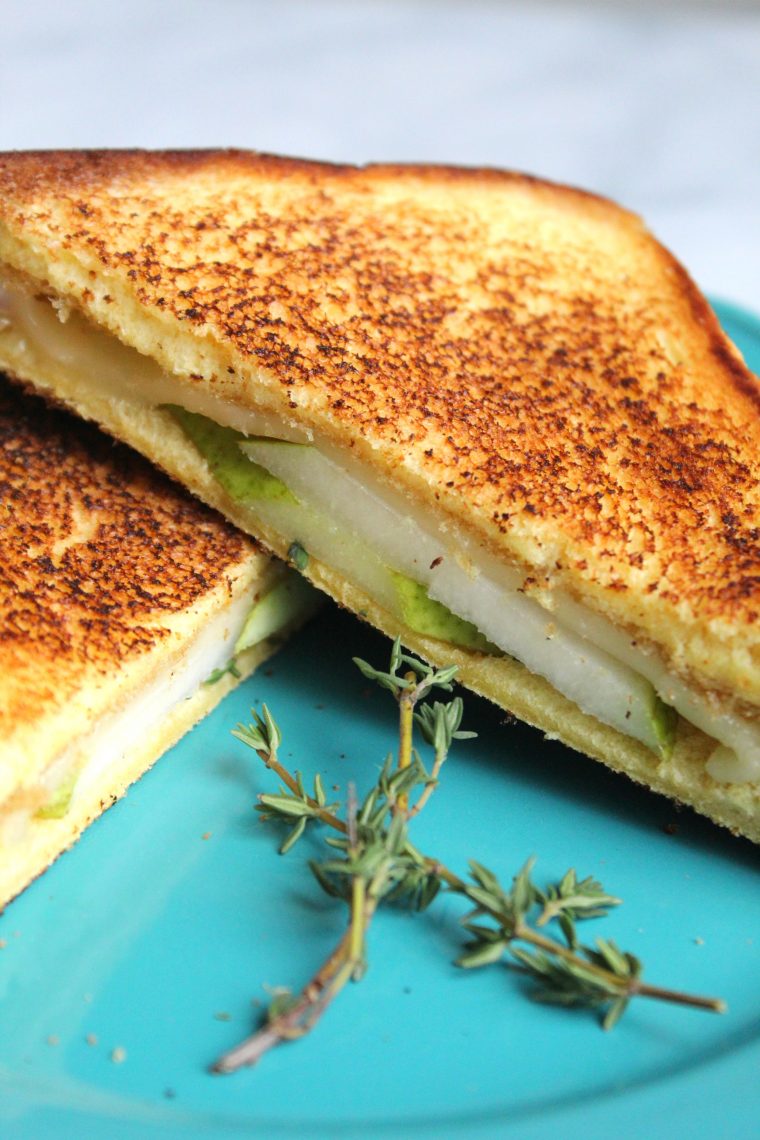 Dairy should be part of your daily diet.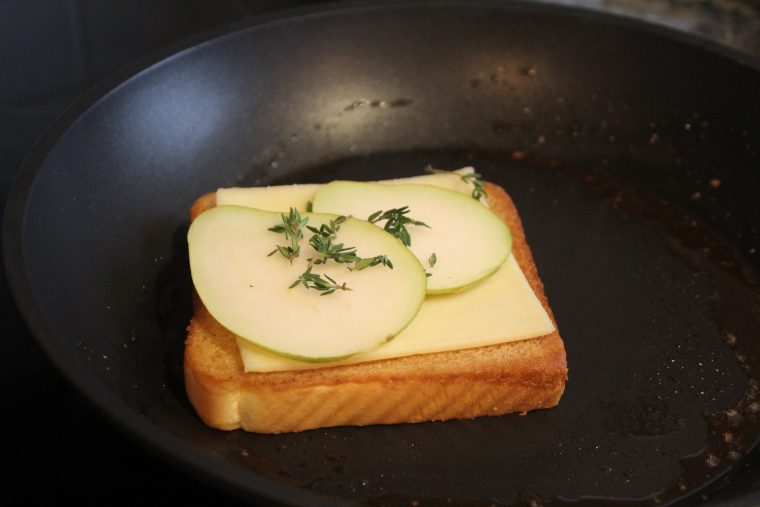 With all the nourishment dairy offers, It is a cornerstone of a more balanced and nutritious diet.  I use it in my recipes for the fun and flavor it adds to my meals.  Snacks like this awesome grilled cheese sandwich.  Make me happy and give me the energy I need to get through the day as a mommy to my two adorable babies.  For the nutritional value, dairy is easily the simplest and quickest way to get those essentials into my body everyday.
The recipe is super simple
Grilled Cheese with Thyme and Pear
Ingredients
Sliced Bread
Cheddar and monterey jack cheese
sliced pear
Sprig of Tymne
Instructions
Place a pan on the burner and set to medium
Lightly butter one side of each piece of bread.  Place one slice on the hot pan.  Add cheese and pear.  Top with other bread slice with the buttered end up.
Allow to cook three minutes or until bottom bread slice has a nice golden brown crust.  Flip and cook another three minutes.
Take sandwich off the heat.  Cut in half and serve.
.