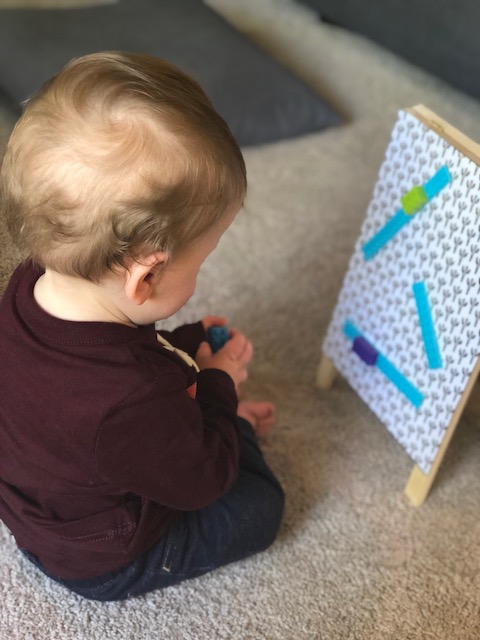 Building blocks are the best. Especially when they snap in place and you can keep the things you build. I thought they were as creative as you can get with kids toys, but then I found Zuru Mayka™ Tape. They agreed to sponsor this post, and I couldn't be happier. Mayka Tape turns any surface into a building surface. It's reusable and it's compatible with all the leading toy block brands. You can bend and fold your creations around walls and even build upside down.
Mayka tape is great and I plan on using it for Gwendolyn and Lawson when they are older. They love to play together, but they have a hard time sharing, so I made a Mother's Day gift to myself with my own DIY two sided play board. You can try this at home. Your Children and their siblings/friends can have fun playing together while working on their own masterpieces. See the video below.
You can get this amazing tape HERE and see more video's of the great things you can make. This toy is intended for children 3 and up. My babies were under constant supervision the whole time these were out. I always appreciate when they decide to go off on their own and play together. If your kids are at the appropriate age, this is a great way to get a few minutes of peace while they entertain themselves. Happy Mother's Day!
In the video below I show you just how easy it is to make a dual sided play surface for two siblings or friends to play together and build using incredible Mayka Tape. Start with a small sandwich board, cool paper, spray glue, and a roll of Mayka Tape. The glue is just to fix the paper you've chosen to the sandwich board to give it a little personal style. The Mayka Tape, needs no help and its totally easy to use. Just snip at the desired length. Then apply wherever you want to be able to attach blocks. Enjoy.