$15 Endless Shrimp Special at Red Lobster with My Family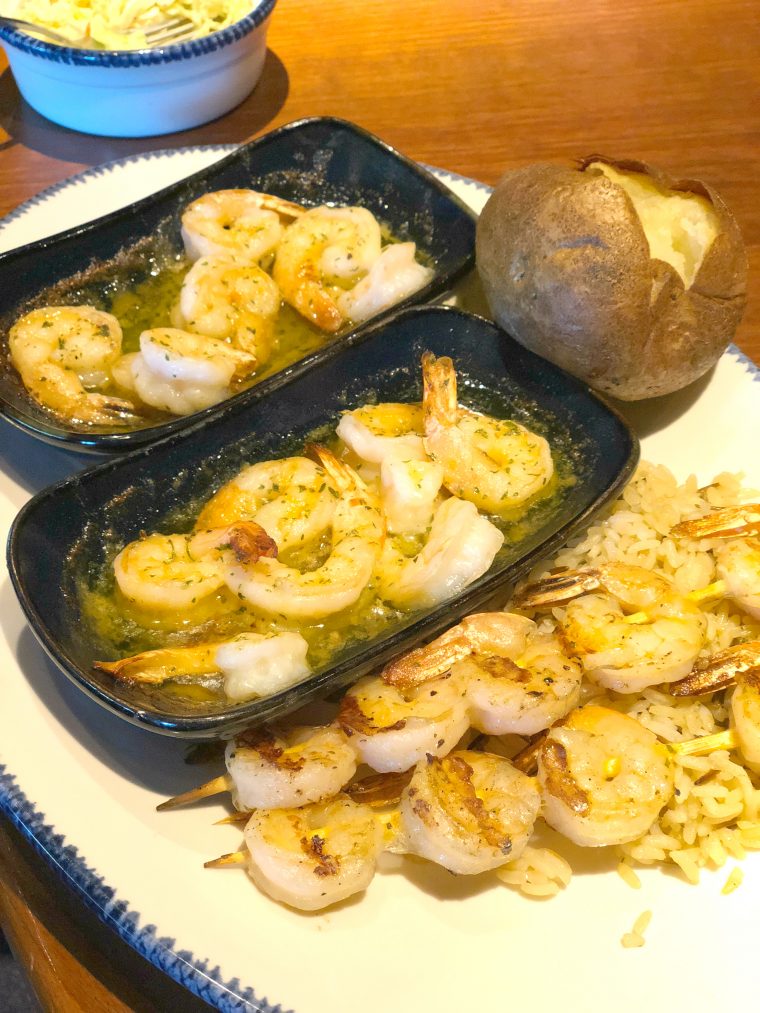 I have super exciting news for seafood lovers!  Red Lobster has amazing dining deals right now. I was invited to have a complimentary lunch there recently so I could experience the awesome dishes they have on offer and they wanted me to share their special pricing, so you can take advantage of their highest value items.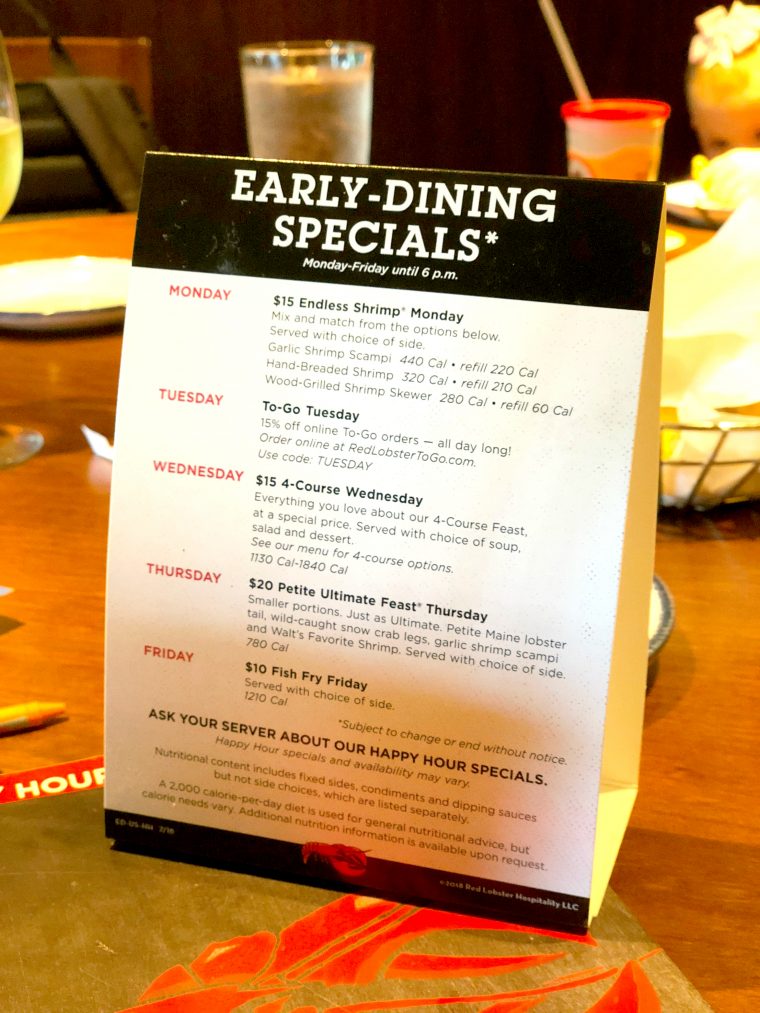 My Red Lobster Experience
Every weekday from 11:00 AM to 6:00 PM there is a different Early Dining Special.  So, I took my family on Monday. Endless Shrimp Monday was just too good to pass up.  The shrimp was so good and they did not hesitate to make sure we never ran low. It was just $15 for all the shrimp you can eat.  Our server was very attentive. He gave us great recommendations and made sure we were happy with everything. He was even nice about how messy Lawson was being.
We ordered Mac and Cheese off of the kids menu for Gwendolyn and Lawson.  Gwendolyn really liked hers and we wound up with a couple of days worth of leftovers for her, which is great.  Lawson is still not quite there yet, but we keep giving him opportunities to try. He has gotten better about nibbling on things like bread and teethers.
The new Daily Specials
I'm so excited to have a new go-to place when I need to get away for lunch (or order to-go on Tuesdays).  Every weekday from 11AM to 6PM you can enjoy one of these amazing deals:
Endless Shrimp Mondays All you can eat shrimp for just $15.  You can mix and match from perfectly prepared Shrimp Scampi, Fried Shrimp, and Grilled Shrimp Skewers.
To Go Tuesday All day long when you place your order on RedLobsterToGo.com, you can save 15% on to-go orders using the code: TUESDAY
$15 4-Course Wednesday This is one of my favorites.  Red Lobsters famous 4- Course Feast gets a special price on Wednesdays.  It includes soup, salad, entree and dessert. The New England Clam Chowder is really good.  At less than $4 per course, it's a steal.
$20 Petite Ultimate Feast Thursday This is truly the ultimate feast for seafood lovers at the ultimate price.  The $20 feast includes smaller portions of garlic shrimp scampi, Walt's Favorite Shrimp, wild-caught snow crab legs, and a petite Maine lobster tail.
$10 Fish Fry Friday It's finally Friday!  Celebrate with this traditional Friday meal for just $10.