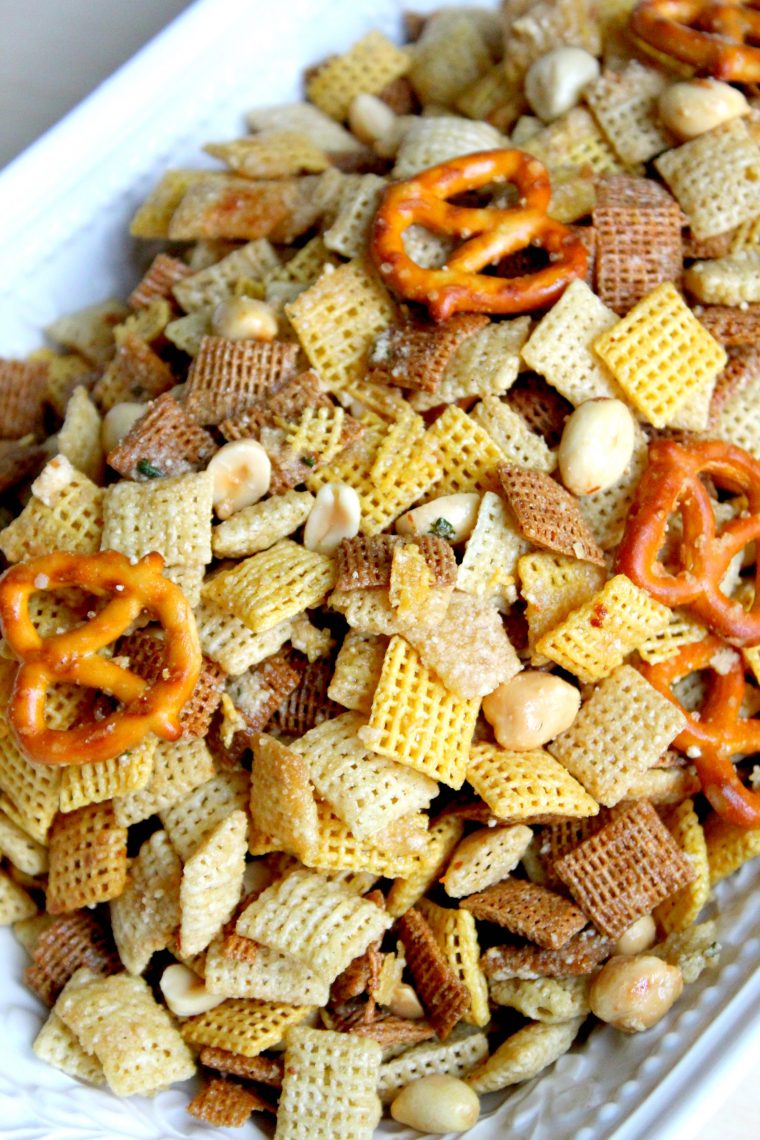 I have been looking out at the gloomy skies and moping a littlest about the rain season.  It helps a bit to get excited about the holidays so I try to concentrate on that. It lifts my spirits when I can bake something, anything.  So, that's what I decided to do.
My parents paid us a visit recently and my dad helped me whip up two separate batches of Chex party mix.  The first one I made was savory. Eric especially took to it. The secret is in the seasoning I added to the cheesy salty blend.  If you are a fan of Chex mixes you have got to try this one.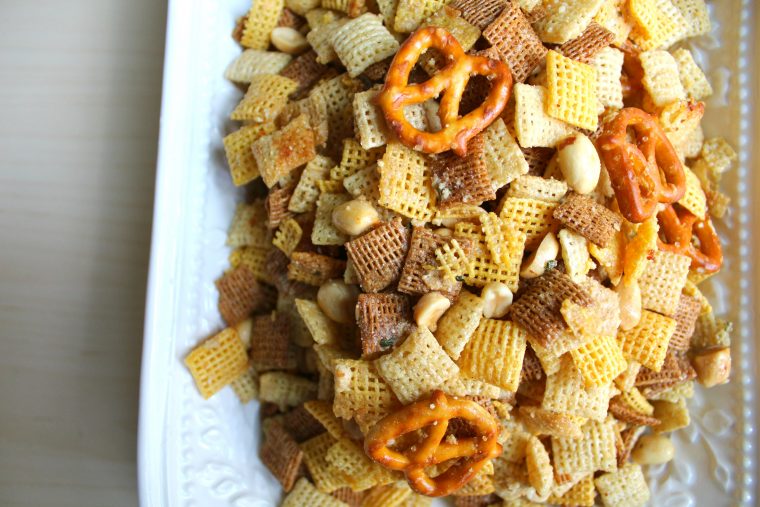 Something to Snack On
There is something to be said for having snacking food available for sharing.  ho doesn't love to grab a handful of a party mix while they pass through, or chow down together during a casual conversation.  This mix is really good and it will keep your guests coming back for more. It's also really easy to make, There are basically only two components to this creation.  The first is the dry mix which you can easily make by tossing the ingredients into the bowl. Secondly, there is the butter mixture with the seasoning, which is also easy to make.  After that it is just a simple matter of getting a nice toasty cook on them in the oven. Here's the way to do it:
Savory Chex Party Mix
Ingredients
Rice Chex 4 cups
Corn Chex 4 cups
Wheat Chex 3 cups
Peanuts 1.5 cups
Pretzel Pieces (Snyder's Cheddar) 12 oz bag
Cheez-it Grooves (Cheddar Ranch) 3 cups
Butter (Melted) 1 cup
Ranch Seasoning 1 packet
Parmesan Cheese 1 cup
Worcestershire Sauce 2 tbsp.
Instructions
Preheat the oven to 300° F. Add Chex peanuts and pretzels to a large roaster pan.
Make a butter mixture by whisking butter, seasoning, parmesan and Worcestershire sauce In a medium size bowl. Pour the mixture over the Chex and evenly coat the dry mix
Bake for 45 minutes. Sir the mixture every 15 minutes.
add the Cheez-it Grooves to the pan and pour entire mixture over wax paper, then leave to cool