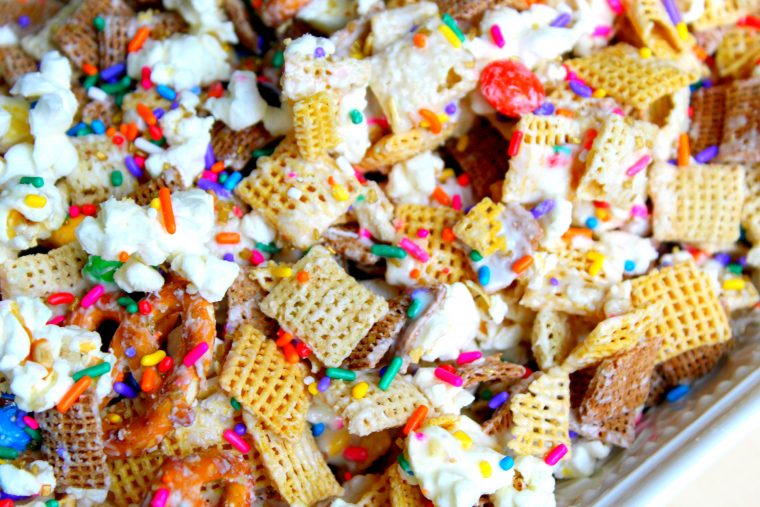 Recently my dad came over to help out in the kitchen while I made two different party mix recipes from Chex cereal and other snack items.  The first Chex party mix I created was a savory blend that included herbs and cheeses. It was delicious for a midday snack before having a more substantial lunch.  However, the big win by popular vote was this tasty sweet treat we made with lots of yummy ingredients. This sweet Chex party mix is fun by the handful.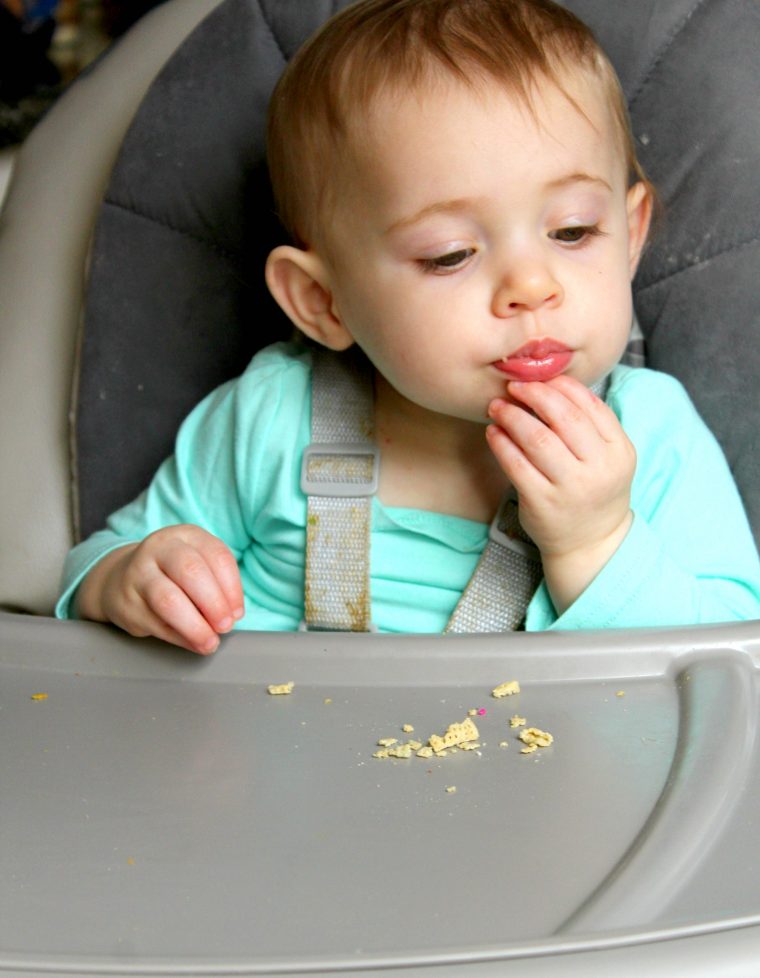 Welcome to the Party
I love having simple snack foods on hand whenever we have company over, or just to dig into patriotically on those days when Eric and I really have our hands full.  Sleep is something we don't take for granted these days. Both of the twins are prone to restless nights caused by teeth coming in and possibly not adjusting well to the time change.  Worse yet, they tend to alternate and take shifts keeping us up. Lawson is definitely teething, but Gwendolyn has gotten very whiny as well. She will scream cry at night and whine cry during the day.  With that in mind, we sometimes need to power through the day using little pick me ups like the bags of savory and sweet Chex party mix I was able to quickly make.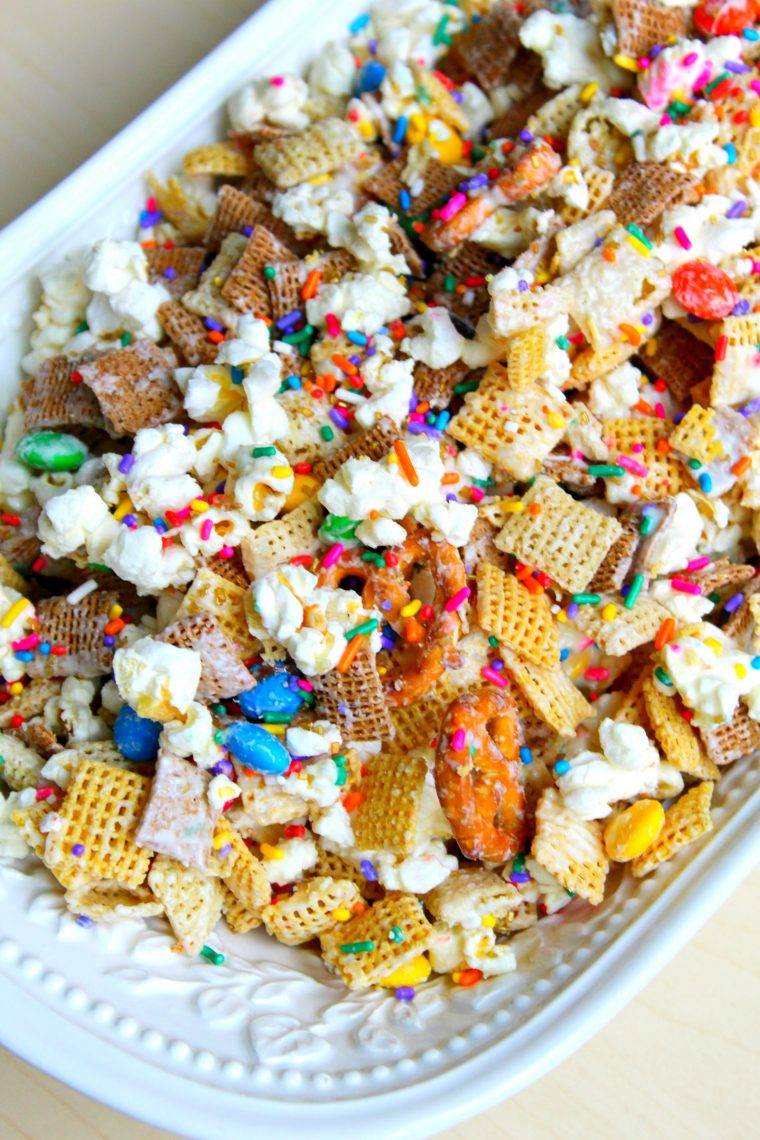 Sweet Chex Party Mix
Ingredients
Rice Chex 2 cups
Corn Chex 2 cups
Wheat Chex 2 cups
Popcorn 8 cups (1/4 cup kernels if you pop your own)
White Chocolate Melts 12 oz.
Pretzels 1 cup
M&Ms ½ cup
Rainbow Sprinkles
Instructions
If you have kernels instead of popcorn, then pop them per the package instructions. Combine popcorn, pretzels, and Chex in a large mixing bowl and set aside.
heat white chocolate until melted. You can do this in a double boiler or in the microwave, following instructions on the package.
stir the white chocolate until smooth and pour over the dry mix. Stir the white chocolate in gently to coat the entire mix.
pour and spread the mix onto a baking sheet and top with sprinkles and M&M's while white chocolate is warm. Allow to cool and break up as necessary before serving.