LG InstaView™ Door-in-Door® Refrigerator with Craft Ice™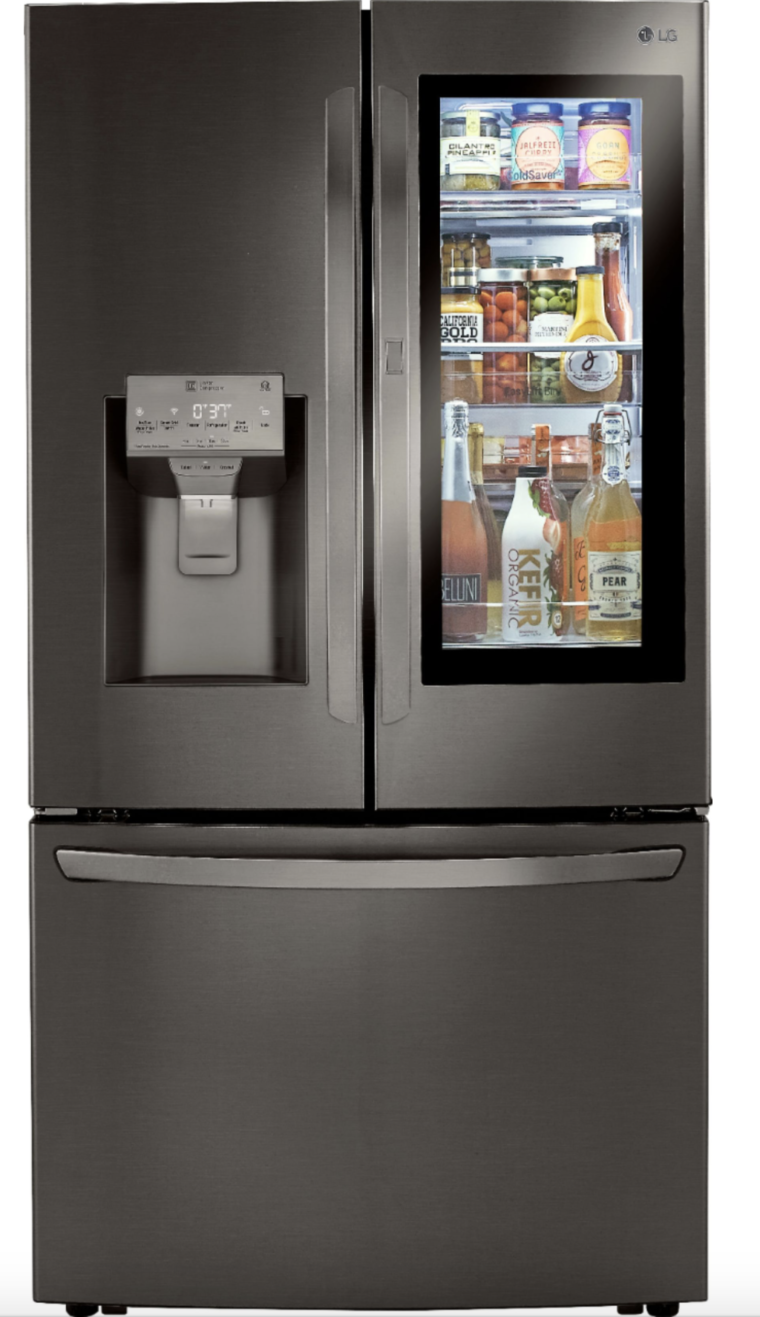 It's so funny how hard I tend to work my refrigerator in the winter months. You would think in the colder weather a refrigerator is less important. The truth is, I do so much more cooking in the colder months of the year. I'm inside the house more often and I have the oven doing double-duty. While working on dinner it's also warming up the house. It all adds up to more groceries. Plus there's a lot of going in and out of my refrigerator to stock items and retreive what I need for my cooking each day and night. If this sounds familiar, you may be due for an upgrade to your refrigerator. The LG InstaView ™ Door-in-Door® refrigerator with Craft Ice™ is simple to use and efficient with space and energy, which adds up to money savings throughot the year. You can get one now at Best Buy.
Entertaining with LG InstaView ™ Door-in-Door® Refrigerator
The Craft Ice technology in the LG InstaView ™ Door-in-Door® Refrigerator makes it very desirable for entertaining. The dual ice makers in this machine can put out crushed and cubed ice just like any other; But the really cool thing is that it automatically creates LG's exclusive slow-melting round ice as well. It's the most efficient and convenient way to impress your guests with elevated cocktail presentation. Howevery you like it. The dual ice makers provide a steady output of ice, so you don't have to mess with time consuming molds and trays.
Transparency
Among the many incredible features on this LG refrigerator that improves storage and accessibility is the LG InstaView ™ design which lets you see whats inside without ever opening the door. No more letting the cold air out of the fridge. If you leave the door open, an alarm feature is activated so you never have to worry about spoiling food or higher energy costs. With 4 split shelves, 3 fixed shelves and cantilevered shelves, organization and storage is easier than ever before. Plus it is all controled electronically.
LG Cooling Tech
One of the most important things for me in a refrigerator is how it preserves produce. I have no problem using up cheese, but produce stays in the crisper longer than I plan sometimes. What's great about the three cooling technologies LG incorporates into the InstaView ™ Door-in-Door® Refrigerator is that produce can stay fresh twice as long. Freshness is maintained in the refrigerator by using Linear Cooling to maintain a set temperature, Smart Cooling based on digital sensors, and Door Cooling, which blasts the interior of the refrigerator with cold air. with three cooling features keeping my refrigerators contents fresh, I have the confidence to buy the groceries I need and not worry about forgetting my ingredients, or letting them go bad.
If it's time for you to upgrade your refrigerator, go to Best Buy for the latest in efficient and streamlined design.