They Best Ways We Bond with Our Kids During Shelter-In-Place
I'm happy to be working with Sago Mini Box to share how these last 6 weeks have gone at home with our kid activities and toddler/infant development.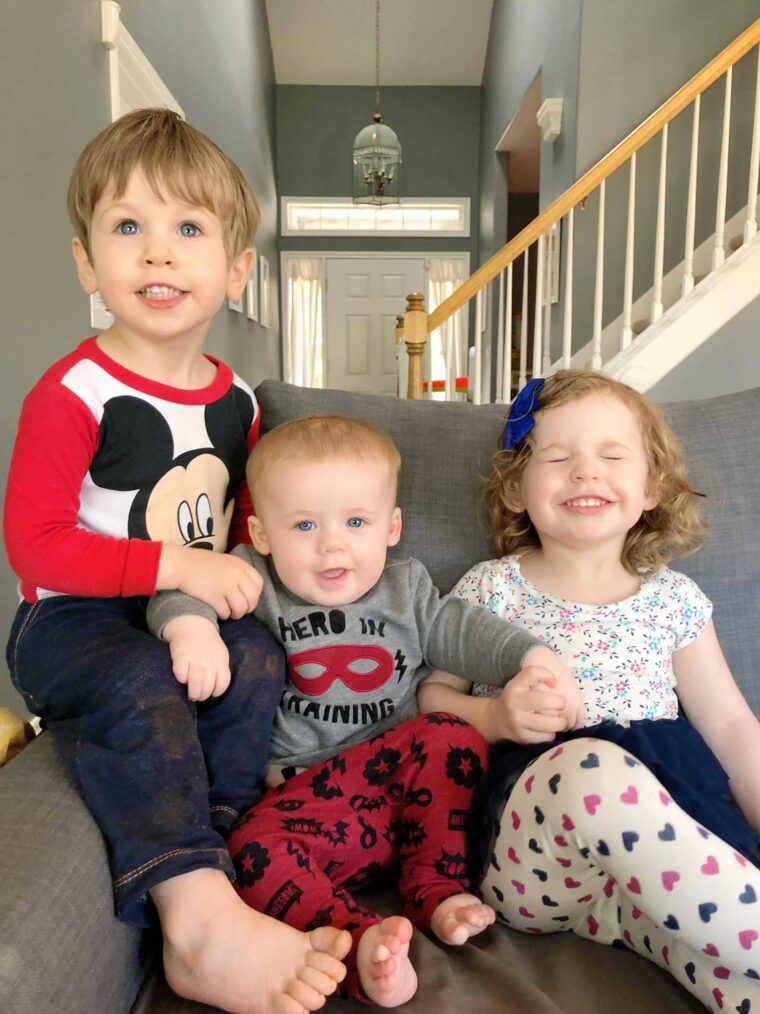 At Home 24/7 with the Kids
You may not know this but we started staying at home about 10 days before it became a national thing. We were monitoring the events in China in early February and monitored the development closely as what is now being called a pandemic began to spread into neighboring states. As soon as we learned of a local case, we decided to stay in for a while. As we came close to what we thought was our two-week "quarantine" The rest of the country dropped the hammer! Oh, my gosh!
We've been good but the skies are brightening up and we are starting to feel it as our once stocked pantry and refrigerator are thinning. Plus, the kids are so silly and loud and basically always on. They don't take their naps and they are in constant need of supervision. Here are some of the kid activities we've been up to.
Learning
Lachlan is learning to crawl. He is a lot more active and his personality is starting to really develop. He is very sweet and loves attention, plus he has the best smile. Lachlan also has a beautiful voice and he says a couple of words now. We moved him onto solid foods not too long ago and he's a really good eater. Gwendolyn and Lawson are inseparable. Lawson is a maniac with letters and we have been encouraging him in his alphabet. Gwendolyn seems to be predisposed to numbers. They both help each other. One of the ways we pass time at home is with flashcards, which the kids love.
Cooking with Mama
The kids have enjoyed watching us cook in the kitchen since they were in high chairs. Now they love to help. It all started one day when we had them mix brownie batter. Now cooking with Mama is a thing. They pull up a stepping stool and "help" me when I'm making their dinner, or when Eric is making Mickey-shaped pancakes. Lawson requests it whenever we are in the kitchen and if he sees one of us cooking he always pulls out the stepping stool to be a part of what we are doing.
Imagination at Play
Gwendolyn is especially imaginative, She speaks to all of her toys and sets them up in situations. We often see a plush strapped into Lachlan's high chair. Both kids love to pretend to cook in their play kitchen, too.  They get so much out of activity/imagination-based play that we got a Sago Mini Box for them to enjoy. The box comes with flat envelopes of cute foldable pay sets. It's exactly the ideal kind of kid activities we've been enjoying after breakfast and dinner.
Outdoor Activities
Another thing we have gotten to do since the weather is nicer is to spend more time in the garden. We are turning around our landscaping which we have left alone since Lachlan was born. It's a nice way to get some fresh air and exercise in the afternoon, The kids love to run around in the grass and play in the dirt as well. Gwendolyn is getting really good at playing catch with a bouncy ball. Eric and I are super impressed. I think Lawson will probably be an indoor kid, but Gwendolyn may get into sports someday.