Costly Wedding Blunders To Avoid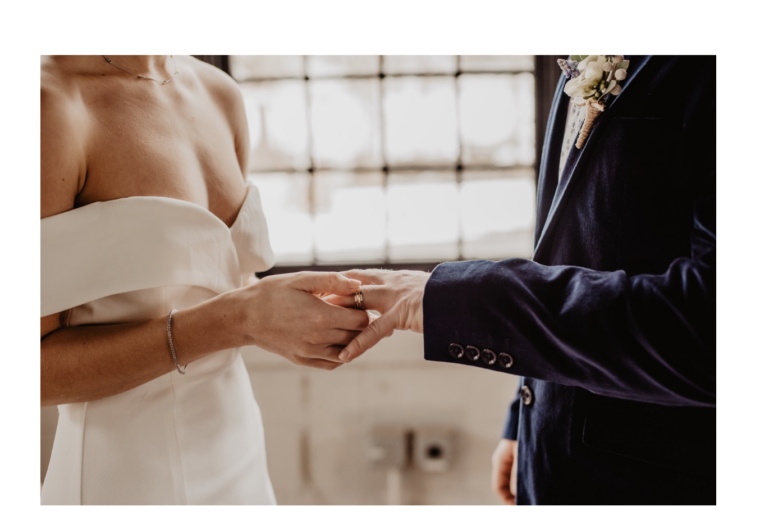 Planning a wedding on a tight budget? Here are a few expensive mistakes that you may want to avoid…
Not setting yourself a budget
Before you start splashing out money on your wedding, it's worth setting a limit on your spending. Without a budget, you could find yourself spending excessive amounts, which could result in you taking out loans and maxing out credit cards just to afford it all.
While you may get the wedding you've always wanted, the debts that you accumulate after could cause you to resent it afterwards. Putting a cap on the costs could stop you from amassing these debts so that you can look back on your wedding knowing that it was all worth it.
Booking the venue/hiring suppliers too late
It's worth booking the venue and hiring suppliers far in advance. Leave it too late and you could find that there's less availability. On top of this, you could find that venues and suppliers charge more (plus you won't be able to pay in instalments).
Some venues and suppliers can be booked up to a year in advance. By booking this far ahead, you could find that you save costs, plus you'll be able to choose from a much wider range of venues and suppliers, helping you to achieve that dream wedding.
Not considering the day and time
The day and time of your wedding can have an impact on the cost. This is something to consider when planning a wedding on a budget.
For instance, June through to August are the most popular and most expensive months to get married simply because good weather is more likely. By considering a May wedding or a September wedding, you could save money – and there could still be a high likeliness of sunny weather. Some venues and suppliers will meanwhile discount as much as third of the price if you choose to get married in winter.
The day of the week can also make a difference. Weekends are more popular than weekdays – and therefore more expensive. It could mean that guests have to book days off work, but if you warn them early enough they can take the time off.
Finally, it's worth considering the time of day. Afternoon weddings are most popular and most expensive, while morning weddings are much cheaper. It could mean rushing a little more in the morning to get ready, but you could save some extra money.
Getting married in winter on a morning on a weekday could slash thousands off the cost of your wedding. Even if you just make small adjustments to the date and time such as getting married on a weekday afternoon in summer, you could still make some serious savings.
Sourcing non-local suppliers
If suppliers need to travel far to get to your wedding, they're likely to charge you extra for the cost of this travel. Some suppliers may even need to consider booking a hotel if they are going to be required early or late into the night. Such vendors may include photographers, cake makers, car hire companies, makeup artists, DJs and caterers.
If you're not getting married locally, consider looking for vendors that are based close to the venue in order to save yourself money.
Buying the dress too early/buying a dress to slim into
 A wedding dress is perhaps the most carefully chosen dress a woman will ever wear. So you need to choose carefully and buy the prettiest one for your wedding. While it pays to secure most things early, you don't want to buy your dress too far in advance. The stress of wedding planning can often cause people to gain or lose weight and you could find that your dress no longer fits by the time your day arrives. This could mean having to make costly alterations.
Buying a dress to slim into is particularly dangerous. If you fail to lose the weight, you could end up having to make big adjustments or even having to buy a new dress.  
Of course, you don't want to leave it too late either, as this could mean no time for production and fittings. To get the timing just right, aim to purchase the dress six months before the big day
Underestimating the cost of flowers
The cost of decorations can sometimes get overlooked. Flowers can make up a big chunk of this cost – this includes the bride's bouquet, bridesmaid's bouquets, buttonholes and various floral displays that you may want around the venue. In fact, some couples spend thousands on flowers.
An eye-catching flower bunch doesn't have to be costly – by comparing different florists and different flower options you can save costs. At the same time, you should make sure that you've factored in the cost of flowers into your budget, otherwise you could be forced to skimp on them.
Overlooking the corkage fee
It's often cheaper to supply your own drinks than it is to buy drinks from a venue or catering company. However, you'll likely have to pay a corkage fee for doing so. The corkage fee generally isn't much per bottle, but it can add up if you're buying large quantities of alcohol. Some venues may charge a high corkage fee – you could find that you're better off buying from the venue than paying this fee. All in all, it's something to ask about upfront before you book a venue.
Getting married outdoors to save money
Getting married outdoors can seem like a cheap alternative to an indoor venue, but in some cases it can cost more. There are hidden costs to consider when getting married outdoors such as licensing and permits, marquee hire, electrical generator hire and extra fees that vendors may charge if extra equipment is needed. Make sure to count up all of these costs.
Forgoing wedding insurance
Wedding insurance is worth taking out in case you need to rearrange the event due to last minute unprecedented disaster. This could include the bride or groom falling ill or the dress getting stolen or damaged. Such disasters are rare, but can happen. Without insurance, you could lose all the money spent on the wedding and may not be able to afford to rearrange it.