Red Shoes and the Seven Dwarfs Blu-ray Review
I received a free copy of Red Shoes and the Seven Dwarfs in exchange for my honest opinion.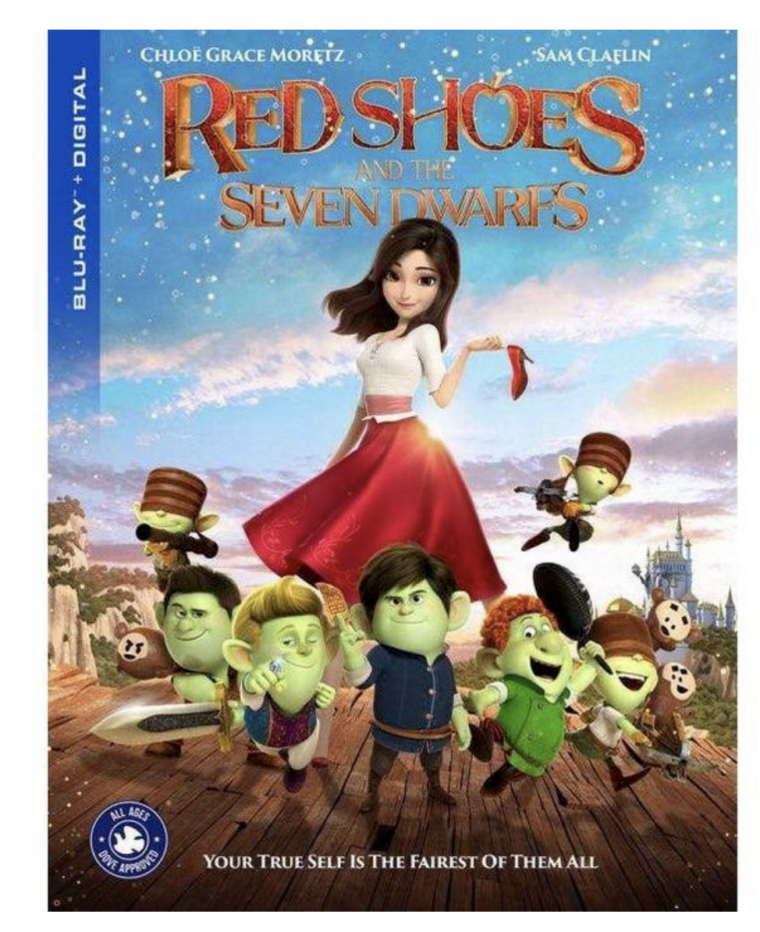 We've all seen the modern twist on classic fairytale routine, It's become the new classic in a sense as Hollywood has been doing it for decades. But Red Shoes is unique. It's like a Fractured Fairytale. You know the old cartoons on the Rocky and Bullwinkle Show? But it's also an amalgamated tale that pulls together elements of major classic children's literature. In Red Shoes and the Seven Dwarfs you'll find the ingredients of The Frog Prince, Snow White, and a Hans Christian Anderson story called, well, The Red Shoes. This storybook Mozaic uses established themes and interchanges popular story elements with fluidity to tell a new sort of Fairytale. Of course, Snow White is the primary inspiration for this movie. And of course in this version, Snow White is the hero who has to save seven princes.
Unique and Creative
Similarities to other stories are tenuous as this imaginative version takes on a creative vision miles apart from the inspirational sources. Watching this movie is like watching the first new fairytale in hundred of years. The central theme of the film is positive body image as each of the primary characters undergoes some kind of physical transformation, including Snow White, who is not really as she appears on the cover of the Blu-ray.
The Talent Behind Red Shoes
There is a lot of creative clout behind Red Shoes and the Seven Dwarfs including Animation Direction from Jim Kim (Disney) and music by Emmy winning composer Geoff Zanelli. The movie also features the voice talents of Community's Jim Rash and everything's Patrick Warburton.
Get the Blu-ray, Now
All in all, this is a creative and unique movie that is available for streaming on-demand and on Blu-ray. The Blu-ray includes two music videos and two featurettes. Red Shoes and the Seven Dwarfs is a Lion's Gate studio film and it's rated PG.