Lawson is Wearing His First Pair of Shoes
This is a sponsored post written by me on behalf of Surprize by Stride Rite for IZEA. All opinions are 100% mine.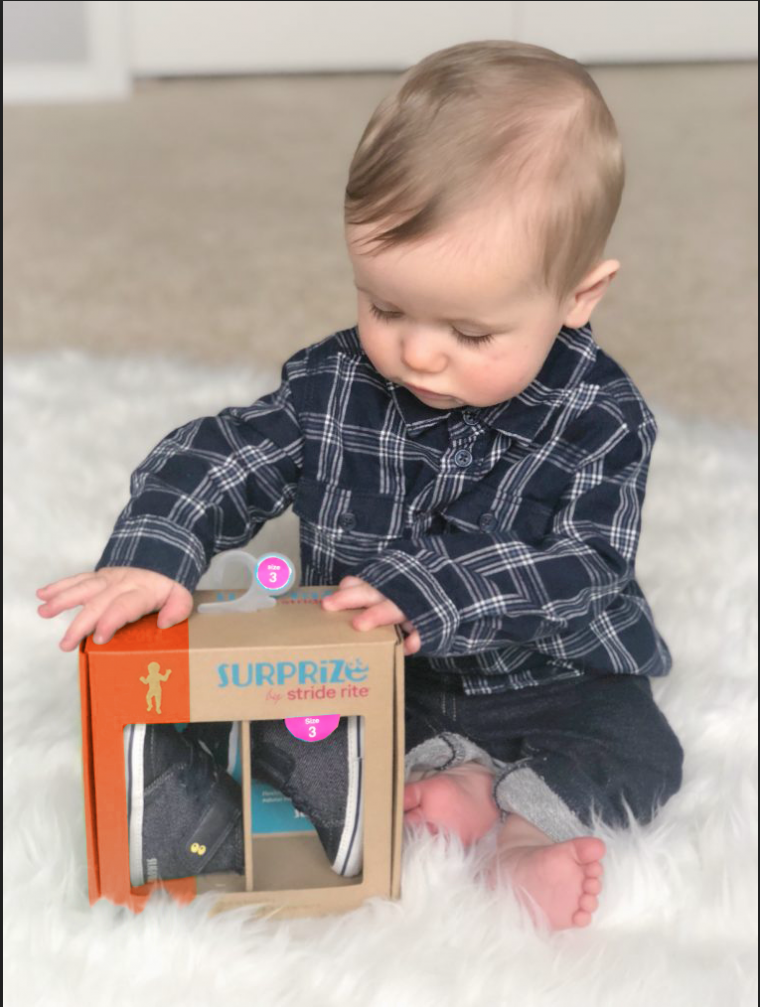 I got the cutest shoes for Lawson at Target and he is so ready to wear them all around town.  I knew he would look good in these Surprize shoes by Stride Rite,  but I didn't know he'd be this adorable.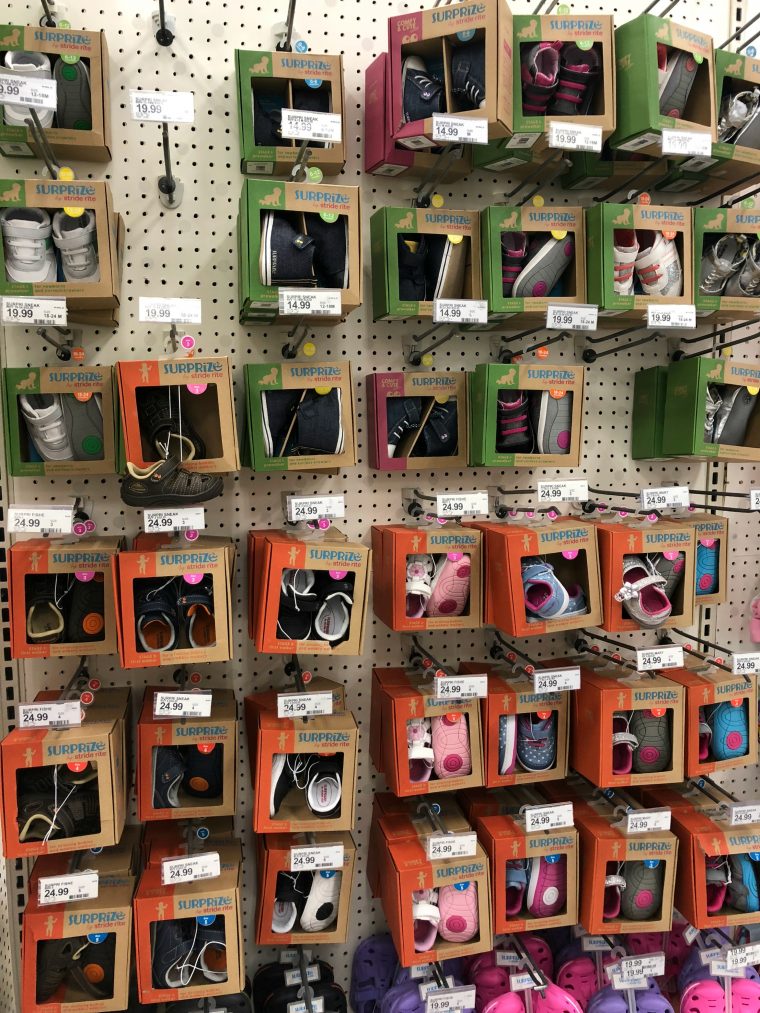 I haven't wanted to buy shoes for the babies because I didn't see it as a necessity up until now.  But I knew I wanted the shoes I bought him to be comfy, durable and of course the right fit.  That is why I chose Surprize.  Stride Rite delivers on everything you could want in a baby shoe and it's not expensive so I was happy to see that Surprize is made by Stride Rite when I was at Target.
I love that the fit is really the size it should be!  I was able to slide these little babies on Lawson and keep them on with no problem because they offer wide openings and adjustable closures for a secure fit.  I even stood him up to see how it fit and he seemed to like them just fine.  Surprize promises a generous fit for most medium and wide widths.  They're also so easy to take off and put back on, because the closures are simple.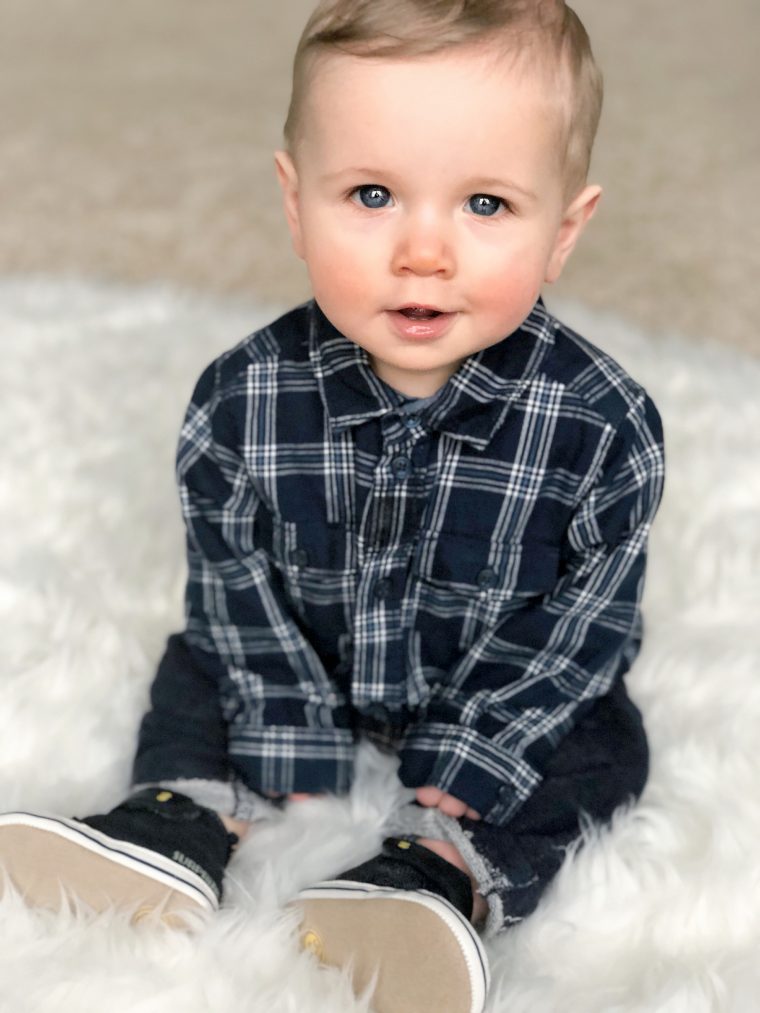 I want my baby to be able to wear these shoes for a while, even after he's up on his feet and running around.  Safety and durability are super important to me as I prepare my youngsters to be toddlers.  Surprize also has a durability promise and has special designs for their shoes like rounded toes and traction pods. That's important to me because I want to reduce the potential for falls and tumbles.  The shoes are even made with Anti-Stink lining which I did not expect, but do appreciate. Surprize offers comfort and durability in all of their shoes, with specific features to fit each stage of development. Stage 1 and 2 are in the infant section, designed for little ones learning to crawl and walk. Once they become confident walkers, you can find Stage 3 shoes in the shoe section.
Judging from the smile on my little prince's face I can tell that Surprize by Stride Rite is living up to it's comfort promise.  You wouldn't think this much care would go into the design and manufacture of little baby shoes.  Most baby shoes I see are more like props, not meant to be put to any real use.  These shoes are made right with durability functionality and comfort all at the forefront in each design.  Surprize shoes have a memory foam footbed and flexible outsoles that meet the shape and movement of the foot, when your little one is learning to walk. He likes to wear them.  I'm really happy that I got him something of such high quality.  Surprise by Stride Rite is can be found at Target in the Infant section and online. My little guy looks so sharp in these shoes and I'm so glad I got them for him.  Soon he will be running around in them and I am so excited for that.  I like that I can count on finding good quality infant apparel when I go to Target, or need to quickly order online and save the gas money.  These shoes are an excellent buy, because they are sturdy, stylish and a great value.   What is your favorite Stride Rite shoe and what is most important to you when shoe shopping for your baby? Let me know in the comments, and don't forget to go to Target, or visit Target.com to get a pair of Surprize by Stride Rite