Find Old Navy Deals at SlickDeals.net
The last time I went to Old Navy was probably last week. The weeks all run together, but I know it was definitely within the last month. We all went in as a family on a spur of the moment look-see, just to find out if anything good was on sale. Well… uh, yeah. We bought a bunch of stuff for each kid. I couldn't resist the cute outfits. I especially enjoyed showing the clothes to Gwendolyn and Lawson and letting them pick what they want for the first time ever! It was made even more magical that everything I got was on clearance! We left with a huge stack of clothes and saved 80% on all of it. All of us had a blast and the kids love the clothes. We had a great time out, but when we can't do that, I also know I can find huge Old Navy deals and discounts on Slickdeals, too. You can see what I bought on my Old Navy haul here.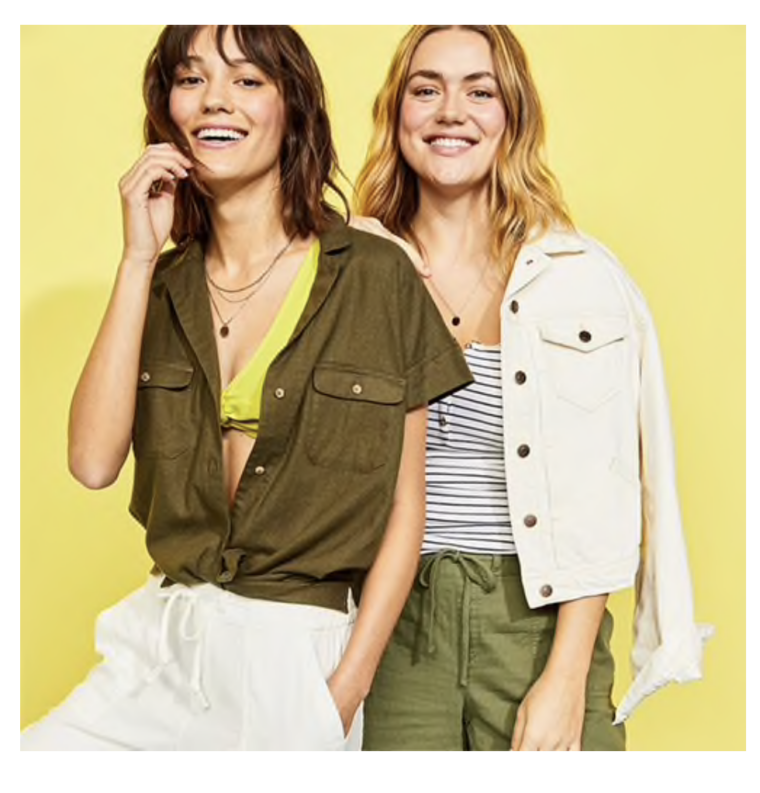 Old Navy is So Comprehensive and So On-Trend
Old Navy can't be beaten for great prices. What I really love about going to Old Navy is how much there is for everybody in the family. It's my favorite one-stop shop to pick up clothes and accessories for everybody in the family. They always have a fresh new selection of popular items. I like to be trendy, but I especially like how the new merchandise pushes the old onto the clearance rack.
What I Buy at Old Navy (Basically Everything!)
So, the number one thing I always go to Old Navy for is kids' and baby clothes. It's my best way to get cute looking clothes for boys and girls at good sale prices. I also buy pants, sweatshirts, socks, etc when I shop for Eric. Every year I buy myself a new pair of flipflops. I also like finding deals on accessories or myself.
Hunting For Old Navy Deals
I know I can usually find something cheap on clearance whenever I stumble into an Old Navy, but the best way for me to consistently save money with big discounts and promo codes is to regularly visit Slickdeals.net. They always help me save big with. They've got deals on the same stuff in popular department stores just like Old Navy.
One more thing I prefer about shopping online and saving with Slickdeals is that I don't have to answer that awkward question about starting a credit card for a discount or joining their reward program. Eric paid for the stuff on our last trip and totally got suckered into typing in the email address, confirming, etc. For the record, he did not get the additional discount the cashier had pitched to him. That's not surprising since everything was already so marked down, but it is something you don't have to deal with so much when you do your shopping online. At least that's been my experience.
If you like Old Navy or have another favorite department store and want to find huge discounts and sales, head over to Slickdeals.net before you look anywhere else.