4 Potential Benefits Of Upgrading The Blinds In Your Home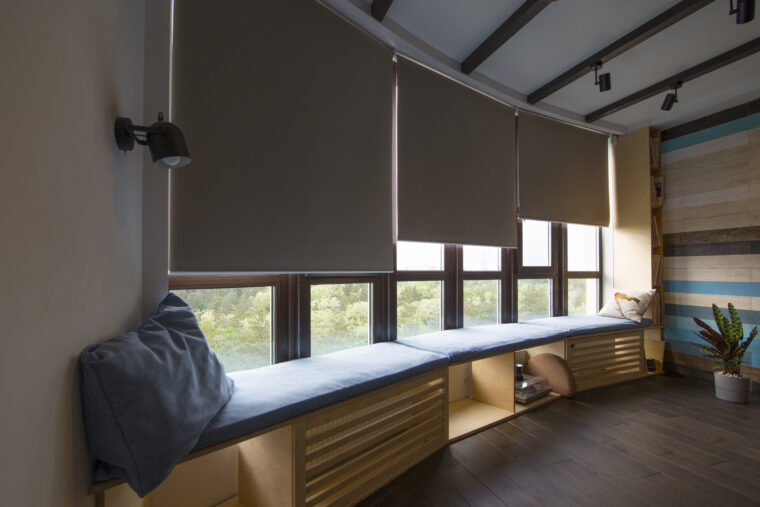 Take a good look at the window blinds in your home and see how they look like. What's the first thing that comes to mind upon seeing them? If ugly or dull is the first thing that comes into your mind, then maybe it's time to consider replacing them.  
We all know that window blinds can improve the look and feel of your home. Upgrading your old blinds, for example into screwless blinds, will even enhance the aesthetic of your home even further. But improving the aesthetic look even further is just one of many potential benefits you can enjoy from upgrading the window blinds in your home.  
In this article, we've rounded out a list of potential benefits of upgrading your window blinds. 
Improves Privacy and Home Security 
Window blinds might not be the first thing that comes into your mind when it comes to improving home privacy and security. But due to some very neat features such as motorized blinds and shades, having them can help make your home safe. Typically, they are perfect means of improving privacy and home security, especially if you can't afford to install a full security and surveillance system. Window blinds are capable of deterring burglars by making them think that there is someone home at all times.  
Burglars are known to stake out homes before they attempt to break-in. Usually, they target homes whose homeowners are currently on vacation, which leaves their properties unattended. If the property is empty, they'll break in immediately.  
Thus, if you upgrade your old blinds to motorized blinds, like the ones offered by Make My Blinds, the burglars will have the impression that someone is home. That's primarily because the motorized blinds occasionally open and close on its own throughout the day. Along with your home's lighting control system, they'll surely hesitate to break in into your house because they'll think it's occupied.  
Upgraded Blinds Can Increase The Value of Your Home 
Although they can make your home look good, affordable or older blinds don't really offer much when it comes to increasing the value of your property. Motorized window blinds, on the other hand, are designed to custom fit your windows. Installing this type of blinds can result in having perfectly covered windows, which adds instant value to your home.  
They can be really helpful in grabbing the attention of potential homebuyers. Homebuyers, nowadays, are looking for a smart home that is move-in ready, and this includes seeing perfectly installed and styled motorized window blinds.  
Motorized blinds are becoming more popular these days and will continue to be a growing trend for the next couple of years. A home fitted with motorized window blinds is considered a big bonus by many potential homebuyers. That's because they already have a smart home system for them and they won't need to spend a lot anymore. Motorized window blinds can be easily integrated with the rest of the existing smart home systems. They can function independently and seamlessly with other smart home systems. Not to mention that they are also easier to clean and maintain than other smart home systems.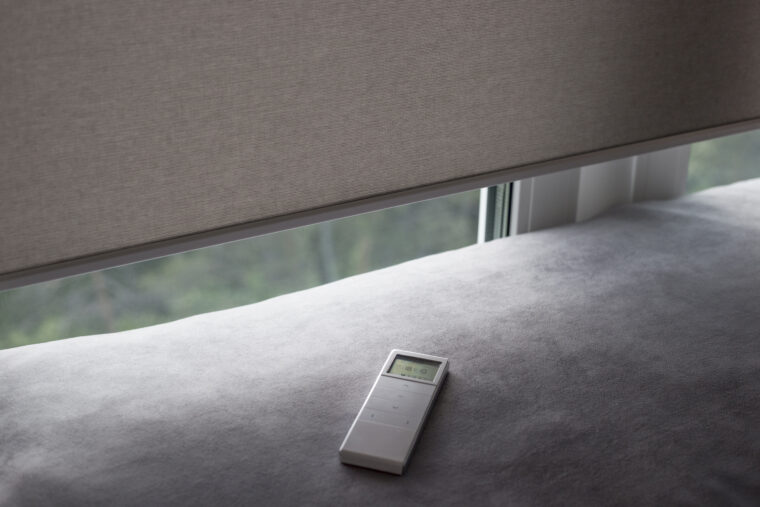 Provides Proper Lighting Levels 
We often think of window blinds are just a static part of our home. Most homeowners don't even bother to open or close them unless they want to see a drastic change in lighting levels in the room. As a result, they are missing out on opportunities of letting natural sunlight into their house and make their living spaces look bright.  
Instead of relying on artificial lights to provide lighting in your room, you could open your window blinds to allow natural light to come in and transform your dark and gloomy room into a bright and cheerful one. 
Closing your window blinds will also help you avoid the glare of the sun on your TV screen, especially when watching movies. By closing the blinds, you can now have the perfect environment for watching movies. Moreover, when you wake up every morning, you can simply open your window blinds and be greeted by the morning sunlight instead of turning on the artificial lights  
Energy and Temperature Control 
One of the main reasons why many homeowners are drawn to upgrading their blinds is that they have the ability to control the indoor temperature. As the sun starts blazing during noon, its scorching heat can easily get in your home through your glass windows or doors, increasing the indoor temperature significantly.  
Older window blinds also don't really have to offer much when it comes to insulation. It's best to upgrade your old blinds to window shutters or cellular window shades as they offer a lot of insulation. Window shutters are designed to ensure that no hot air or cold air can come into or escape your home. Cellular window shades are also designed to trap hot or cold air coming in through your windows.  
Upgrading your blinds to smart shades is also ideal as they can help lower your energy consumption which, in turn, lowers your monthly bills. Smart shades are equipped with sensors that can detect if there's too much sunlight coming in through your windows. If there's too much sunlight, the sensors will then automatically cause the motorized blinds or blinds to lower, which blocks the sunlight out and prevents the indoor temperature from increasing.  
Summing It All Up 
Upgrading the blinds in your home is a smart thing to do for homeowners, especially those who are looking for an effective way to block out light without compromising their privacy. Moreover, upgrading blinds is quite easy as motorized blinds are widely available nowadays. You can even browse the internet to know the best places to buy motorized window blinds. Motorized blinds are sleek, durable, and are also very easy to maintain, which makes them a good choice for many modern homes these days. They combine functionality, safety, and a modern look in one convenient package. They can be a very valuable addition and one of the most important renovation projects for your home.