Super Wubble and Wubble Comet Inflatable Ball Reviews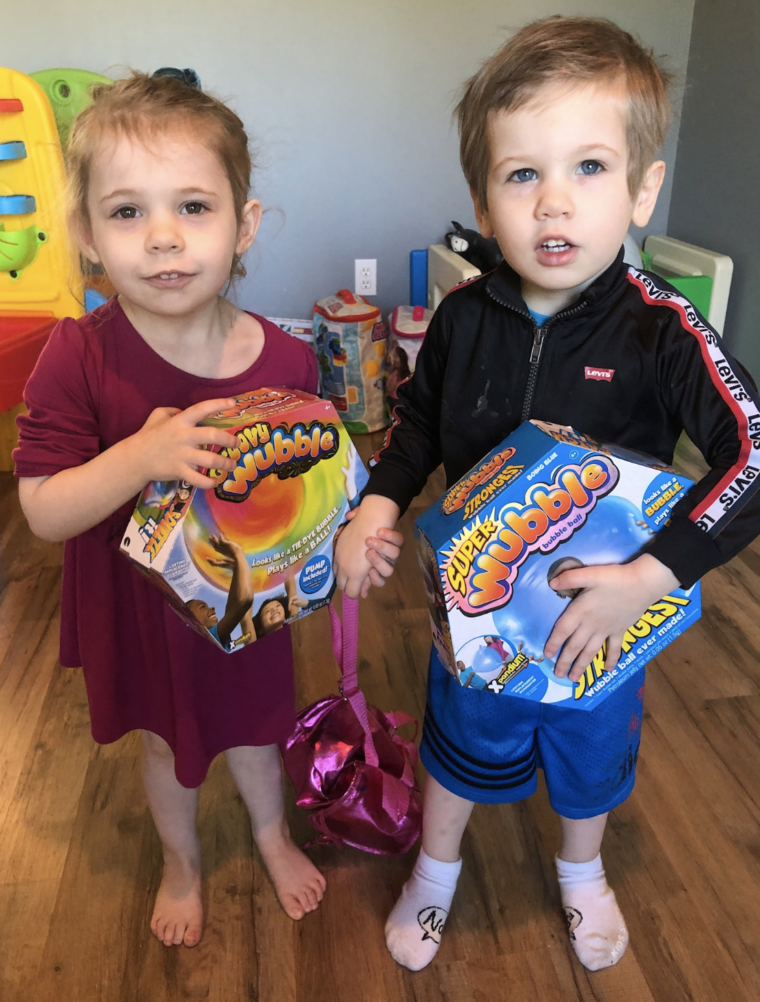 One of the things I love most as a parent is toys and games that subvert my kids' expectations. if it's weird and unusual, we love it. We have had our share of adventures with Wubble products in the past, from slime to glitter, to inflatable ninjas! It seems like we've done everything possible, but one thing about Wubble is that they are always bubbling with new ideas and improvements. Wubble sent me three new Super Wubble products to review and I can't believe how fun these bubble-like balls can be.
If you don't know, Wubble is a toy that floats like a bubble and plays like a ball. It wraps around whatever it hits and bounces right off. The reason for the strange behavior of these Wubble balls is that they are made from a unique material called Xpandium. It sounds like a silly kids sci-fi movie, but this is a real-life wacky invention for kids! Introducing… The Wubble Comet, The Super Wubble Blue, and the Groovy Wubble.
Wubble Comet
The coolest thing about the Wubble comet is the trailing blue light that makes it look like a comet. This is really fun to play with after dark. You can inflate the ball up to one foot by inserting a nozzle into the self-sealing air hole. Activate the LED for a comet glow that lingers in the air as the Wubble Comet sails through the night sky.
Super Wubble Blue
Super Wubble is so cool. You can expand it to up to 30 inches! It's soft fun that allows the kids to take a hit to the face without ensuing tears and screaming. The improved Wubble ball is also four times stronger and more air resistant.
Groovy Wubble
The Groovy Wubble is a multicolored version of the blue Super Wubble. It's got everything the Super Wubble has plus a groovy new look. Not only that, but no two Groovy Wubbles are exactly alike. Every one of them is different.
So Much Fun
These squishy, bouncy and durable inflatable balls are so much fun. Buy them individually or get a starter kit that includes the portable air nozzle and patches if you need to repair your Wubble. These balls are built to take a lot of abuse, but if your bubble breaks you can replace it for just the cost of shipping. The replacement guarantee is good for a lifetime. I like that confidence!