7 Gardening Tools To Spruce Up Your Home Garden
Gardening tools can be notoriously prone to wear and tear. This is especially true for cheaper ones that start rusting away not even more than a few months after use. 
However, there are some great tools out there for those of us who love to garden and don't have the patience for tools that'll break in a few months.
These affordable garden tools range from spades and rakes to hoes and weeding tools, ensuring that you can find exactly what you need for a great price. 
If you're just starting out on your home-gardening adventure or are simply looking to expand your tool collection, here are seven top-quality gardening tools worth buying.
1. Indoor Plant Watering Can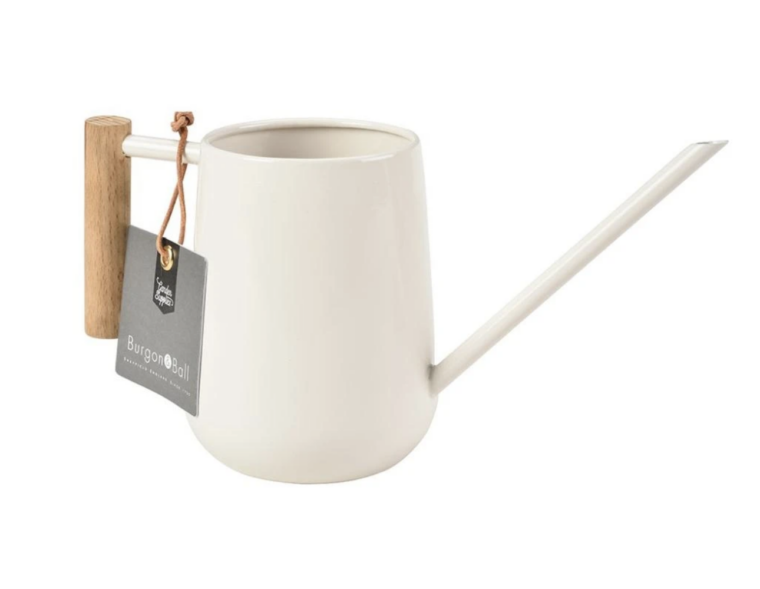 An indoor plant watering can is a portable and handy tool for any garden, big or small. 
Designed by garden connoisseurs Burgon & Ball, this 0.7 L watering vessel looks clean and natural in its neutral stone colour. Fill it up with water, and this watering can is ready to serve all your plant watering needs whether your plants are housed indoors or on the lawn. 
The spout is slender for precise watering, has an easy filling, a beautiful beechwood handle, and powder-coated zinc galvanised steel—all ready to keep your tool rust-free and durable, and your garden lush.
2. A Pair of Garden Scissors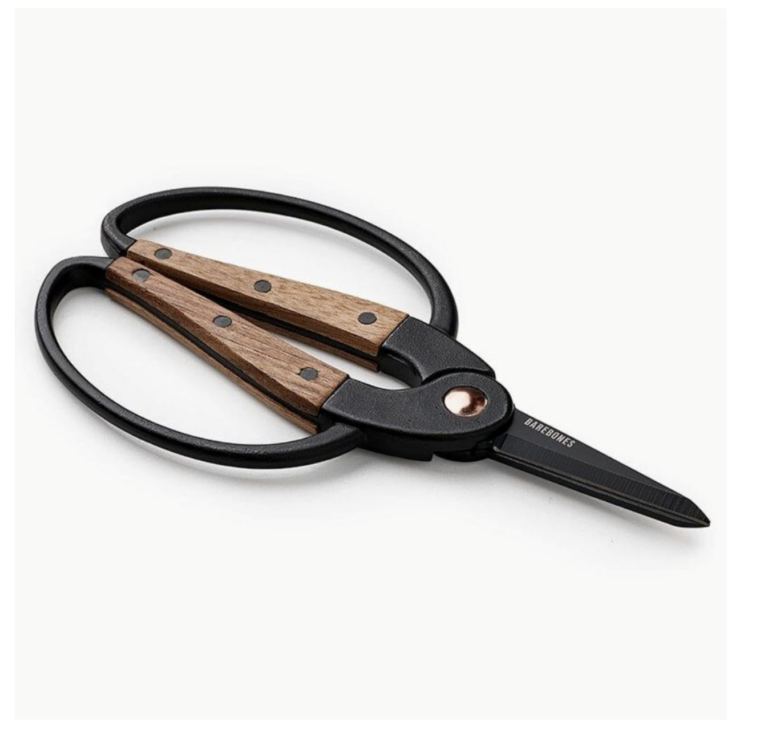 A pair of scissors is a must if you want to harvest veggies, deadhead flowers, and snip herbs. If you're also looking to plant new seedlings, well, one tool's got to open the plastic!
Gardener's Scissors are typically designed for convenience, with a comfortable ambidextrous grip. The durable large shears will make quick work of harvesting or maintaining leafy greens to keep your plants properly pruned and your flower planters well-arranged. 
With wide handles, you can comfortably fit these scissors in regardless of whether you wear gloves. Rust-resistant, re-sharpenable long blades help keep the tool sharp as it cuts through the toughest roots and most delicate petals alike.
If you're in interested in buying a new pair of garden scissors, be sure to shop around for the best deals. You can check local stores or shop online at stores like Botanex.
3. Garden Digging Fork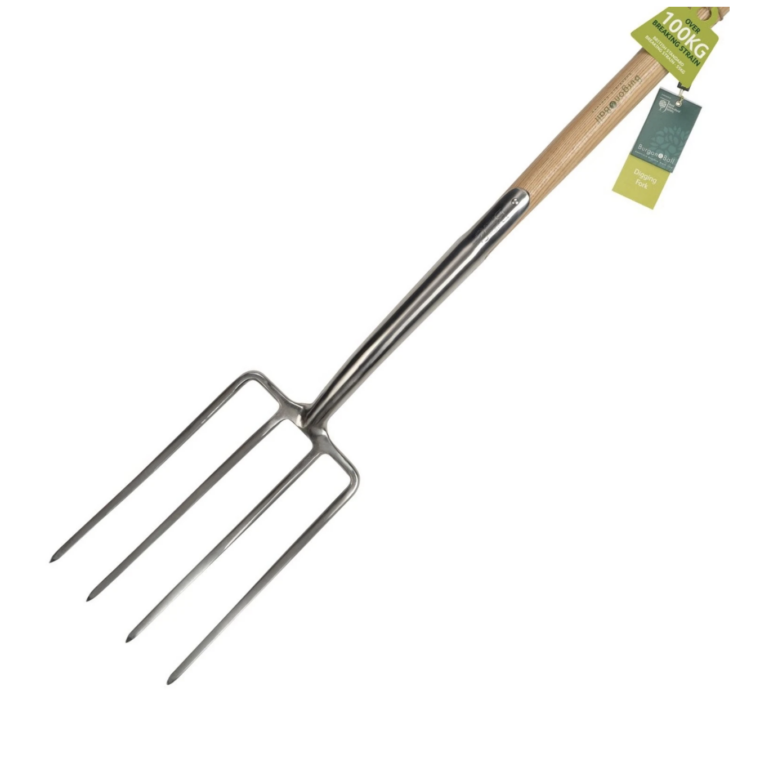 A garden digging fork is a long-handled tool that's perfect for cultivation, particularly lifting, loosening, and turning loose soil. Typically having a wide and long handle, a good digging fork offers ergonomic relief on your back as you plough through your garden's dirt. The better ones help support user comfort and have enhanced performance as well.
These Y-grip, ash-handle gardening forks also equip you with extra leverage when digging deep into the soil. As if that weren't enough, many gardening forks come well decked out with steel which outperforms British Standard load tests by a whopping 50%. Furthermore, they guarantee lifetime service.
4. Multi-Change Scarifying Rake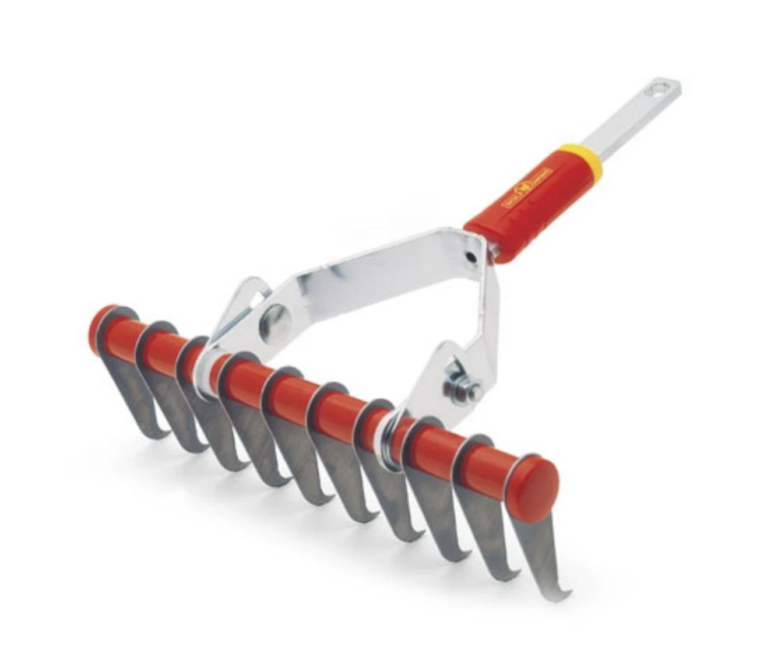 With a multi-change scarifying rake, you can clear moss and old loose clippings scattered around your lawn. This can allow sunshine, nutrients, and water to seep into your garden, thereby magnifying its natural beauty.
With 10 sturdy steel tines, these looped-back rakes will lift old dirt off the ground to leave a fresh, new surface for healthy grass. The tines of this dethatching rake are attached with an external spring simplifying the process of pushing and pulling through the weeds. This tool also comes with a robust nylon handle that's welded into position. 
But if you want one separately, these can be found at garden retailers everywhere.
5. Gardening Razor Hoe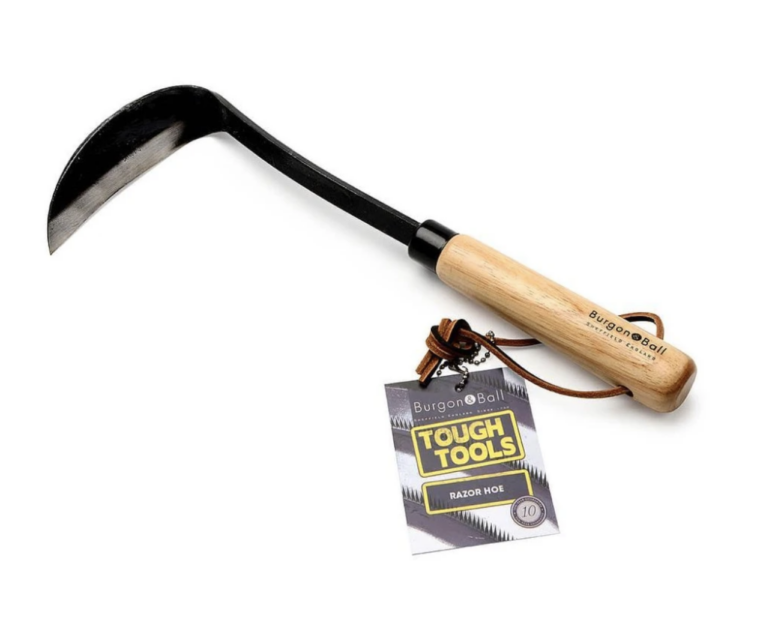 A gardening razor hoe is a great tool to chop away clumps of weed that infiltrate your garden soil. It also doubles as a cultivator and propagator of rich soil. 
These gardening razor hoes made from high-carbon, laminated Japanese steel make it an excellent tool to spruce up your home garden. In addition, the well-constructed blade contrasts sharply with the hardwood handle, assisting you in ploughing through tough patches of ground – effectively tilling the soil in the process. 
At thirty centimetres long, this compact hoe will get through narrow footpaths and rows without damaging your carefully pruned flowers and shrubs. A good way to grow crops and save up on groceries!
Just as practical as it's classy looking, this tool won't let you down even when put to some fairly tough work!
6. Garden Weeding and Planting Knife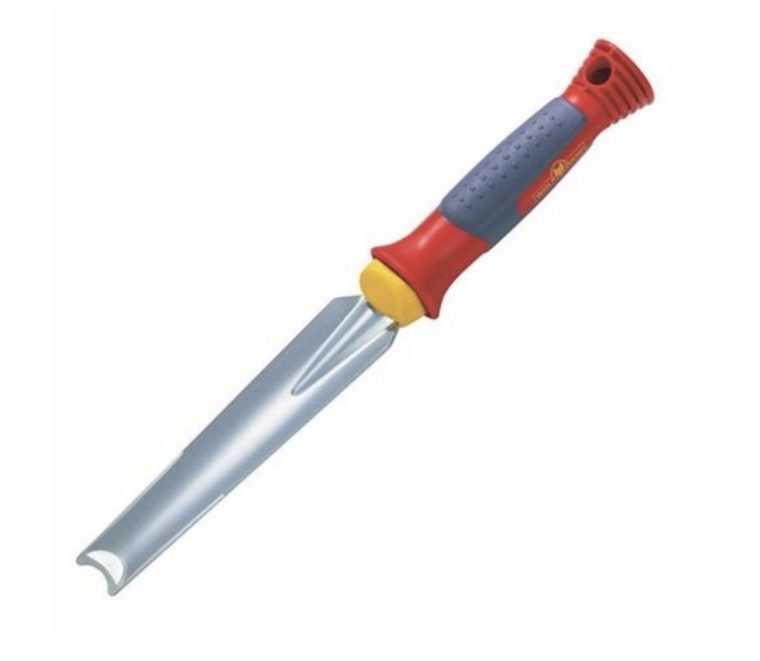 A 3-in-1 garden, weeding, and planting knife sports versatility and design that makes it a handy tool to have in any home garden. Whether you plan to divide plants, sod, transplant, or weed, this tool is poised to assist you in those needs.
These knives have a 3-zone ergonomic design that supports your body and stance to give you comfort while cutting through tucked-in spots and roots. The long blade also aids with this— allowing you to weed easily without having to bend down as much. 
An engineered comfort grip handle provides support during pulling movement to assist as you do the physical work! All in all, this lightweight knife works great near plants, climbing vegetable plants in pots or window boxes.
7. Long Handled Gardening Razor Hoe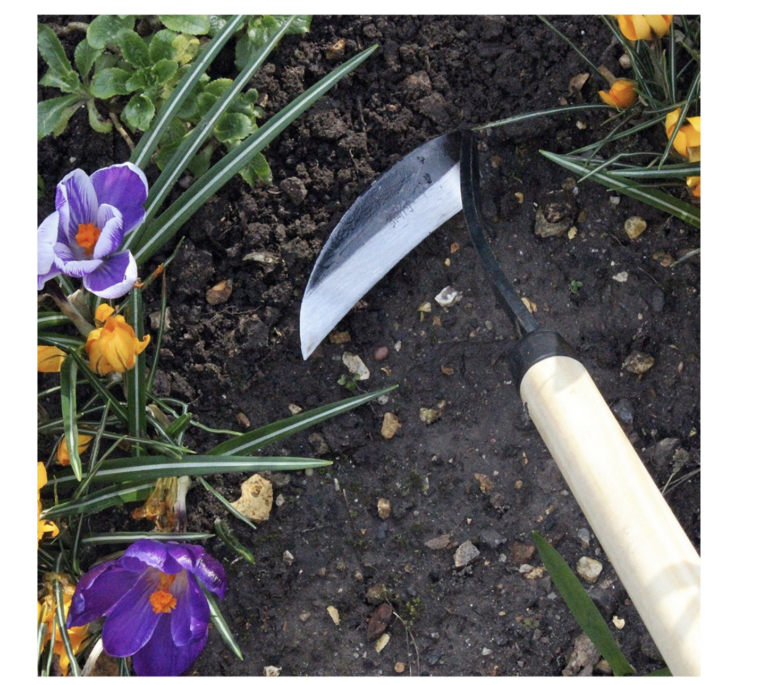 This long-handled hoe is a straightforward gardening tool that is much easier on the neck and back than its more slender counterpart. This gardening razor tool sports high-carbon, laminated Japanese steel that ensures that its edges stay sharp for a long time. 
From mulch beds to lawns, this hoe will make you much more efficient at plucking out weeds and planting the next season's flower bulbs in no time! You don't need to get down and dirty to grow great flowers; just get one of these long-handled razor hoes for your green thumb.