4 Simple Hairstyle Ideas and Tricks Using Clip in Hair Extensions
Clip-in hair extensions are a big trend right now, and it's no surprise why. They offer you the convenience of instantly transforming your look. The best thing about clip-ins is that you can put them in and remove them at any time. These extensions are available in many different lengths, thicknesses, shades, and volumes.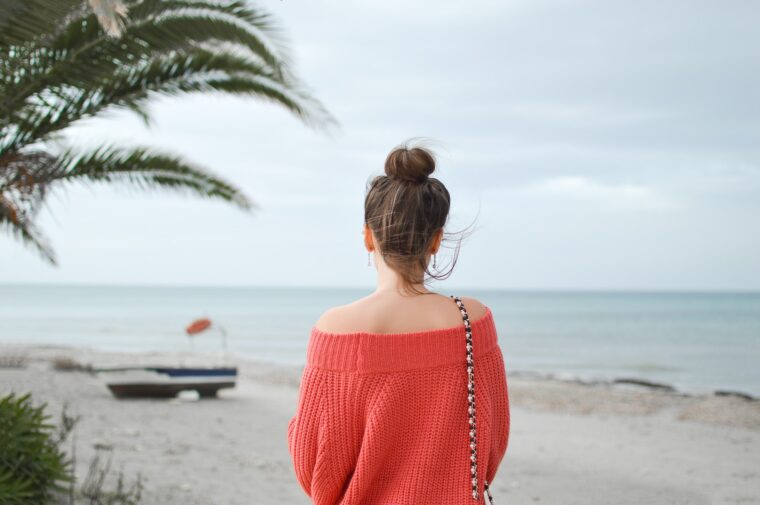 To get the best results with clip-in human hair extensions, be sure to buy a high-quality human hair extension set, such as Zala clip in-hair extensions, since they're suitable for most hair types and lengths.
Keep in mind that even with the best clip-in hair extensions, styling the wefts can be a little tricky at first. You have to ensure the extensions look natural and blend perfectly with your own hair. That's why choose real human hair extensions that blend well with your natural hair, from the color down to the texture. This will make styling them easier.
Fortunately, all it takes to ace any look with extensions is a little practice. The simple styles below are easy to pull off with your clip-in human extensions, especially after a few trial runs! Be sure to test these out before you head out for a special event, and you'll see just how easy they are to master.
1. High Bun
Step 1: Make portions in your hair as you do when installing clip-in wefts. Then, pick the first piece of weft and clip it up high at a position, about where you want your desired high bun to sit.
Step 2: Clip in the other pieces of extensions while making sure they're applied close together and in the correct positions. Doing so is vital as it ensures that all of the extensions are concealed, and the clips are hidden.
Step 3: After clipping in all of the wefts, brush your hair and the wefts to remove any knots and tangles.
Step 4: Tug your hair to create a high pony.
Step 5:
Hold the ponytail in your hand.
Apply a good grip.
Turn and cover it around to create a large messy bun.
Step 6: Use bobby pins to secure the resulting high bun in place, and you're good to go!
2. Double Dutch Braids
Step 1: Create a centre part in your natural hair, starting from the front and ending at the nape of your neck. Now, section off one side to get it ready for the clip-in wefts.
Step 2: Take a piece of the extensions, turn it around, and apply it in a vertical direction. Repeat the same process with the remaining wefts. It's a good idea to use 2- and 3-clip pieces here.
Step 3: To ensure the wefts and clips are hidden, section off the locks crosswise in the area where you want the braid. Now, repeat the process on the other side. Apply two pieces on each side for the best result.
Step 4: After putting in the wefts, carefully run a brush or wide tooth comb through the hair to remove any tangles and smoothen it. Next, section off the hair on one side of your head to get it ready for forming the braid.
Step 5: Grab a small portion of hair from the front region and snap it into 3 parts. Now, turn over the outer part and put it into the centre one at a time, grabbing another piece from below as you continue. Replicate the same process until you get to the nape area.
Step 6: Create an ordinary braid all the way down.
Step 7: Use an elastic band to hold the hair in place and do the same process on the other side of your head.
Step 8:
Eventually, make the braid lose.
Tease it.
Pull some strands apart to add extra volume to the braid, and you're ready to rock your double dutch braids.
Watch tutorial –
3. Half Bun
Step 1: Apply most of the extensions in the lower half of your hair.
Step 2: Now, take some smaller extensions, flip them, and put them bottom up to the hair's half-pony section. Remember that installing the wefts in an inverted position helps create the tousled look.
Step 3: Take this portion of hair and create a pony.
Step 4: Make sure the half pony sits firmly in place and then fuzz your hair a little.
Step 5: To add more visual interest to your look, consider using highlighted clip-in wefts. You can even create some slack curls at the edges to add a twist.
Watch tutorial –
4. Natural Wavy
Step 1: The trick to creating a natural wavy hairstyle is to choose two different shades of clip-in wefts and blend them together as naturally as possible. For example, you might combine the G-4 medium brown shade with a G-2 dark coffee brown weft.
Step 2: Since most of the dark shade is towards the bottom area, start by clipping in most of the dark coffee brown extensions towards the bottom area of your head.
Step 3: As you continue to install the dark coffee brown extensions and make your way higher up, start alternating the extension from the dark to the lighter colour. By doing so, you'll achieve a unique, highlighted look.
Pro tip: Select a colour that goes well with the base and the highlights.