Sensational Experiences Await You In Cincinnati
Are you thinking about visiting Ohio this year? If so, then you should definitely consider including Cincinnati in your plans. A lot of people assume that this is nothing more than a fly over vacation. But when you explore the area, you'll discover that there's far more to see and do than you might imagine. Before we break down some of the coolest adventures that are waiting for you, let's look at the key points you should consider.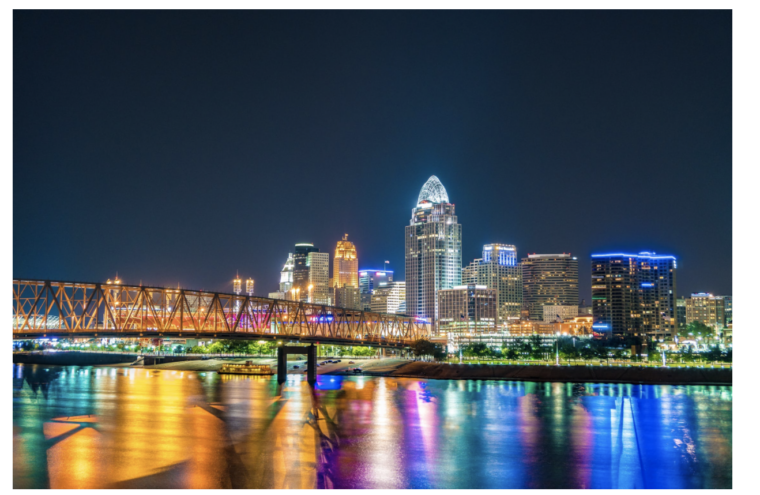 When Should You Travel?

Regardless of when you are thinking about traveling, Cincinnati could be a great destination. It's beautiful in the summer and wonderful to explore in the winter months as well. Something to be aware of here is that some of the attractions are only open at certain points throughout the year. But if you are going here mainly for the festivals, you'll find that these are run all year around. For instance, if you decide to head over in the middle of winter, then you will be able to explore some of the wonderful festival celebrations. Just make sure that you do check which attractions will be closed due to weather changes.

Where To Say 
There are lots of places that you can consider staying around Cincinnati. You'll be able to find a location regardless of how much you want to spend or how near you want to be to the center of the city. It is worth shopping around for different hotels and make sure that you check out the reviews. You should easily be able to find some direct referrals online so you know that you won't be wasting your money. But don't forget that on a trip like this, a hotel is really just a place to rest your head. The majority of the time, you'll be out and about exploring the city. 
Now let's look at some of the key adventures that could await you here you won't want to miss out on. 
Escape Room 
It's possible that you have to cope with at least a couple of rainy days when you are in Cincinnati. That's true for most locations, even if you book your trip for the middle of summer. There's no issue here as long as you are fully prepared with an awesome activity and we think that a trip to a local escape room Cincinnati experience certainly fits the bill here. The benefit of an escape room is that it can be fun for people of all ages and it is going to put your problem solving skills to the test. There are also plenty of different themes to choose from so this is still a great idea, even if you have been to an escape room before. 
Visit An Aquarium
If you are traveling with kids, then you could also think about visiting the local Aquarium. This is great fun and a wonderful place to see a wide range of different aquatic life. From Sea horses to a full shark exhibit, it's all here waiting for you. Something unique about this particular aquarium is that there is an elevated bridge above a shark tank and fish will be swimming underneath your feet. This is wonderful for kids and adults alike. 
Explore The Zoo
Alternatively, if sea life isn't for you but you still want to see some animals, then you could think about taking a trip to the Zoo. A unique feature of this zoo is that you can actually feed the animals. This includes giraffes who will come right next to you to get their little treats. There are other animals here too that you will be hard pressed to find elsewhere. For instance, you can see everything from hippos to gorillas right here. It will make you feel like you're in the middle of an African jungle. 
Book A Riverboat Tour 

Cincinnati is located right next to a beautiful river. Rather than just settling for walking along the shore, which you can do, you could also think about taking a riverboat tour. These are very popular and will provide you with a completely new perspective of the area. You'll be able to see the incredible hillsides as well as countless other fascinating sites that can only be spotted from the river itself. The open air decks are the perfect way to spend an evening and there is even the option of food and drink being served on deck.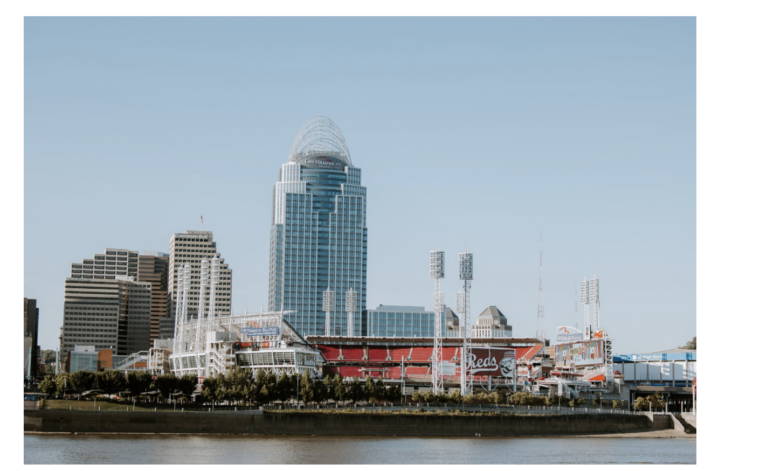 Shopping Fun
Cincinnati may not be the first location that comes to mind when you think about a shopping vacation. However, there are still plenty of great places to shop right here. For instance, you might want to take a trip to Findlay Market. This is a popular place with both young couples and young families. You can go there to enjoy a lunch or even just taste a unique craft beer. There are also places that are wonderful for sampling some delicious gelato ice cream. We think you could easily spend a day here and never get bored of the different attractions. 
Visit Smale Riverfront Park 
Every city has a wonderful park to explore that is going to be ideal for a family afternoon. Cincinnati is no different and the Smale Riverfront Park is something of a beautiful wonder to behold. You'll get to experience lots of different things here including a complete, grand size piano that you can control with your feet. This is also a beautiful location to enjoy some lunch and relax in the sun if you are visiting during the summer. If you're planning a winter trip then you can also find people having snowball fights here too. 
Explore The Ark Encounter

The Ark Encounter gained a lot of media attention when it was first built. It's a real life replica of Noah's Ark complete with exhibits inside. The biblical themed exhibits tell a fascinating tale and the attraction is actually the largest timber frame structure that exists in the world. There are other attractions nearby too including the Scream Eagle Aerial Adventures. As such you might want to consider planning a full day just to explore this fascinating and rather unique location. 
Reach New Heights At A Theme Park 
You might also want to think about taking the kids to a theme park while you are visiting Ohio. Somewhere such as Kings Island is the perfect option and is suitable for kids of all ages. There are some great thrill rides here as well as gentler adventures for little ones. It also includes a complete water park to explore as well. This is included in the price of your ticket. It's fantastic value for money and is certain to be a wonderful day out for the whole family. 
Take A Trip To Eden Park
There are other places to relax and spend your time in CIncinnati of course. Just one mile from the center of the city you can find Eden Park. It's perfect for whiling away a day with more than 186 acres of green space that are definitely worth exploring. There are a few lakes around here as well as an absolutely stunning magnolia garden that you are sure to love. 
We hope this helps you understand that there are some fantastic experiences waiting for you in Cincinnati when you book your next trip to Ohio. This is true, regardless of who you're traveling with. You could be visiting Ohio with friends, family or bringing your kids in tow. Whatever the case, you'll love what you discover here and it could become a destination that you return to time and time again.