HOW YOU CAN BE BUDGET SAVVY EVEN WHEN FILING BANKRUPTCY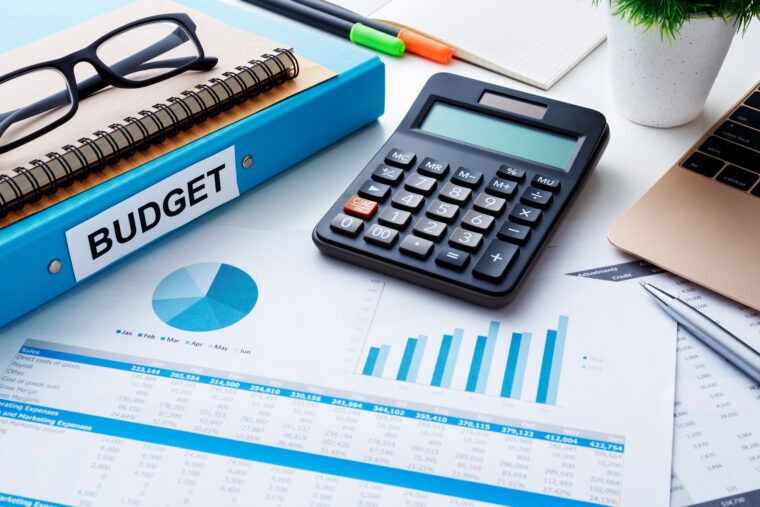 How You Can Be Budget Savvy Even When Filing Bankruptcy
You are considering filing bankruptcy and wondering how on earth you can afford a bankruptcy attorney when it's difficult to afford such necessities as utilities. Some folks decide to consider bankruptcy when they are unable to make regular payments to creditors each month.
Having an apt understanding of the difference between Chapter 7 vs. Chapter 13 bankruptcy is confusing to most indebted individuals. Another point that most people get confused about in bankruptcy is understanding the cost of filing for a bankruptcy discharge. 
The fear that the cost of filing bankruptcy is out of reach is the primary reason why most debtors never consult with a bankruptcy lawyer. Unfortunately, concerns about high bankruptcy costs keep debtors away from discovering the effectiveness and easiness that bankruptcy brings to a bad financial predicament. 
Filing for bankruptcy is undoubtedly one of the quickest and most affordable ways to exit debt. 
As you continue to read this article, keep in mind that opting for a bankruptcy option can help you get rid of your mountain of debt for only a fraction of what you owe. It also gives you the fresh start you desire in your financial life.
 How Much Can Chapter 7 Bankruptcy Cost? 
Let's take a peep at the cost of Chapter 7 bankruptcy and Chapter 13 bankruptcy to help you have an in-depth understanding of the cost of applying for bankruptcy. In general, Chapter 7 bankruptcy is one of the most affordable debt relief options.
The most expensive item when calculating the cost of filing for bankruptcy is the Chapter 7 attorney fees. The factors that impact the amount charged by a Chapter 7 attorney include the following:
The complexity of the chapter 7 bankruptcy case

 

Possibility of litigation on the issues that arise during the bankruptcy case.

 

Non-exempt assets

 

The size of the bankruptcy case
The type of case; whether it's filed by an individual or by a business.

 

Where the attorney's office is located.

 
Attorney fees for a chapter 7 bankruptcy case are often between $1,000 and $1,250. However, this is based on a national average; you could be required to pay a significantly higher amount or a significantly lower one. 
Do Chapter 7 Bankruptcy Attorneys Take Payments for Chapter 7? 
Some attorneys may require that you make monthly payments during a Chapter 7 bankruptcy case. However, a good number of attorneys won't even file the Chapter 7 bankruptcy petition till you've fully made payments.  
Miscellaneous Chapter 7 Costs
Apart from attorney fees, you'll be required by the court to pay a filing fee of $335. You're also mandated to make payments for your bankruptcy courses. As for the Debtor Education Court and the Credit Counselling Course, you'll be required to pay between $10 to $50. Ensure you check around for one that offers the lowest fee. 
Individuals that fit in the criteria of low-income persons may still get their court filing fee, and bankruptcy fees waived. In an instance where it's impossible to waive the filing fee, you can opt to make installment payments in court instead. 
What Alternative Do You Have if You Can't Afford a Chapter 7 Attorney? 
Let's discuss your options when you have no money and want to file bankruptcy. 
In this case, you can look into filing bankruptcy without a lawyer. This is a low cost option, but you may want to consider pros and cons before doing so. Also, you can also look into a filing fee waiver to help you with the filing fee. If you meet certain guidelines, you may be able to not pay the filing fee. 
How Much Does Chapter 13 Bankruptcy Cost? 
A chapter 13 bankruptcy case is more commonly regarded as a court-monitored debt repayment plan. This type of debt often lasts for 3 or 5 years. In some instances, your current debt obligations may be more expensive than your Chapter 13 payment plan. In certain cases, you may be required to pay a 100 percent plan where you're to make payment on all your unsecured debts in addition to fees stipulated below. 
You're required to pay a specified sum of money to your Chapter 13 trustee every month; the trustee will then use the payment plan to structure the amount each creditor gets.
Chapter 13 Bankruptcy Attorney Fees
Due to the level of complication in Chapter 13 bankruptcy cases, the cost of attorney fees is often higher than in a Chapter 7 bankruptcy case. On average, a Chapter 13 bankruptcy attorney will charge between $2500-$7500 for a basic Chapter 13 bankruptcy case. For example, a Chapter 13 bankruptcy in Florida may be more expensive than in another state.
The majority of Chapter 13 attorneys require that users pay a portion of their fees upfront. The remaining fees are then included in the Chapter 13 payment plan; this ensures that payment is within the debtors' limit. By using the Chapter 13 plan to cover the cost of attorney fees, the attorney is invariable, making it more convenient for debtors to file for a Chapter 13 bankruptcy relief. 
Chapter 13 Trustee Fees 
Apart from the attorney fees, you'll also be expected to pay the Chapter 13 trustee fees. This fee is also included in the debtors' Chapter 13 plan; as such, most debtors don't worry much about this fee. 
Chapter 13 trustees charge as much as 10% for their services. This fee is determined by the amount of money a trustee collects and disburses. Thus, the higher the debtor's chapter 13 payment plan, the more significant the Chapter 13 trustee payment fee.  
Miscellaneous Fees 
Just as with a Chapter 7 case, the debtor is mandated to make payment for a filing fee to the bankruptcy court to begin your case. The filing fee for Chapter 13 bankruptcy is $313. Since Chapter 13 bankruptcy is a repayment plan, the probability of qualifying for a waiver on your Chapter 13 filing fee is very low. 
It's mandatory that you complete your bankruptcy courses. These courses are the same for a Chapter 13 bankruptcy case and a Chapter 7 case. As such, you can expect to pay between $10 and $50 for your bankruptcy courses. Ensure that you first look around for the lowest fee before making a choice. 
What Are Alternatives to Bankruptcy?
One of the main alternatives to Chapter 7 bankruptcy is debt settlement and debt management (also known as credit counseling).
With debt settlement, the debt settlement company is trying to negotiate a lower balance due on your accounts. For example, it may try to negotiate $10,000 to $5,000.
With debt management, the debt management company attempts to negotiate the interest rates on your account. For example, it may negotiate a credit card with an interest rate from 22% to 9%.
With debt settlement, you should be aware of the Consumer Finance Protection Bureau's stance on debt relief services. For example, CFPB has come after Freedom Debt Relief for it's dealings, and another National debt relief firm has many reviews (source: here and here).
Conclusion
Debt collection lawsuits are one reason that people consider bankruptcy. Even though you can use an 11 word phrase to stop debt collectors, you still may feel the weight of the debt over your head.
As such, there are challenges because many people would pay that debt if they were able to. Thus, the cost of filing for Chapter 7 and Chapter 13 bankruptcy is one of the most asked questions. Quite often, Chapter 7 bankruptcy is less expensive than the chapter 13 bankruptcy mainly because their duration differs. How? Most chapter 7 bankruptcy cases only last for 120 days, while Chapter 13 bankruptcy, on the other hand, can't be completed in less than three years. 
Hopefully, this article is enough to educate you that you can still be budget savvy even when filing bankruptcy.