Having 2 Year Olds But They Are Not Twins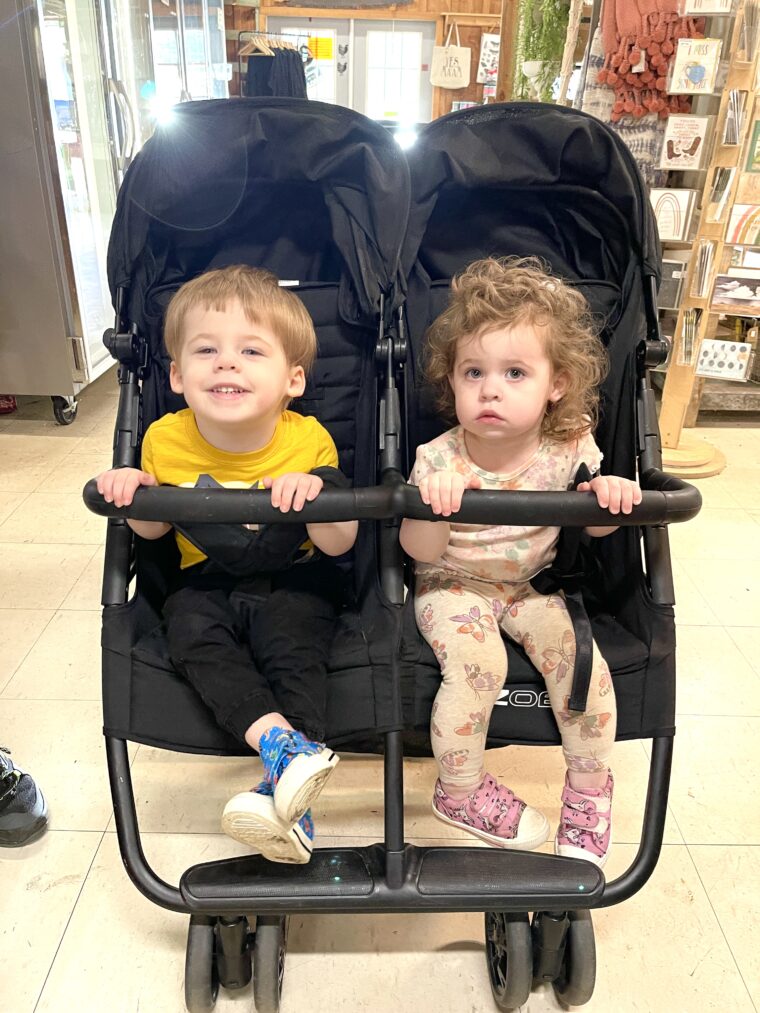 July is the month of birthdays! How it works out is all the kid's birthdays fall within 22 days of each other. We are DROWNING in cake over here. Gwenivere was born June 30 2020 and Lachlan was born July 19 2019 which means there are a few weeks they are the same age – which is right now.
What has been funny is that when we go out in public we get stopped a few times each place we go. There are always questions but the TOP question is if Lachlan and Gwenivere are twins. As you can see they do look pretty similar in size. I think Gwenivere is a couple inches shorter but since they are both on the small side they do look like they could be twins. It will be interesting what will happen next year because Gwenivere and Gwenyth Grace are 12 months apart and will be closer in size.
So for the next few days when people ask if they are twins – I tell them no ( as always) but they are both 2 – it is hilarious seeing their minds trying to figure that one out!