Growing Your Business The Right Way
No matter the model of your business, there's going to be a time when you need to consider growing if you're going to make it on the market. Growth is the general measure of success for any business, but if you do it wrong then you may actually be putting the integrity of your company in jeopardy.
If you're going to start growing your business, then you need a plan, and you need to be able to pace yourself appropriately so that you don't take on more than you can handle. Growing a business doesn't always involve expanding to another building and opening a new franchise, there are many changes you can make to improve the performance of what you already have.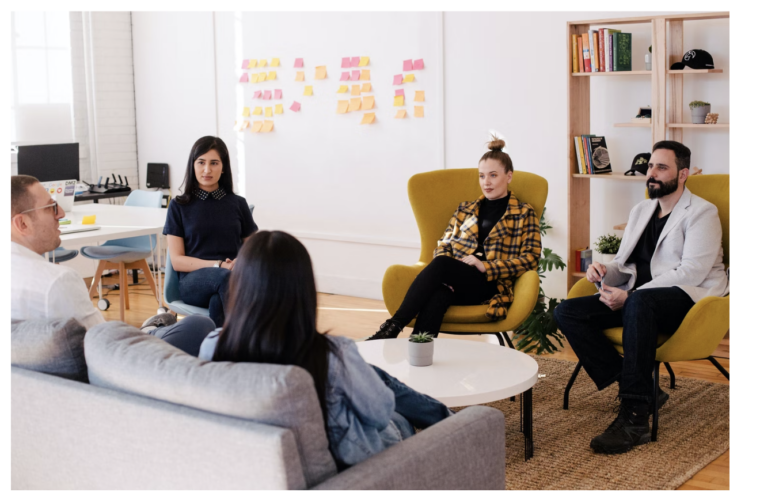 Work on your website
If you're going to attract more customers, having a website of your own can be very helpful. Your site can be used to sell your products online to customers over a longer distance, or it can be used to inform customers who are looking to learn more. Either way, a website is invaluable, and not something you're going to want to skip over. 
Having your own website helps you bridge the gap between yourself and your audience. A great reason to have a site of your own is to help out your customers. If you learn how to add online chat software to your website, you can answer the questions and concerns of any customers who come across your business. This can be very helpful if prospective customers have questions regarding something they have found on your site. 
Improving the accessibility and performance of your site is also something you should be considering. If the pages take a long time to load for some customers, they may look elsewhere for something easier. Older hardware can hold your audience back, and that's not something you want if you're looking to increase your audience. A lot of testing and work may be required for this to improve, but it will be worth the resources once it's finished.
There are many businesses that post content to their site, as a means of finding new customers. Regularly posting content like blog posts relevant to your products and services will improve your SERP rankings, and should be considered for any website.
Start social media marketing
If you're yet to start up a social media page for your business, now is the best time for you to get started. The earlier you get going on it, the better. It's worth noting that running a social media page can take a lot of time and effort, especially if you want to grow your audience quickly. You need someone who is in touch with your audience and can connect with them rather than only posting advertisements. No one is going to follow your social media if they have nothing to gain from it, and no want wants their timelines to be spammed with marketing.
Just like having chat software on your website, having a social media page for your business gives you more ways to get in touch with customers. You can use this as a means for clearing up concerns that customers have, or collecting feedback quickly and easily. Most social media platforms allow users to make use of polls, giving a simple way for an individual to collect information quickly and accurately from their followers.
Reward loyal customers
The success of your business wouldn't be possible without your loyal customers, and you should consider rewarding them for their loyalty. Not only are reward systems great for your reputation, but they are a great incentive for any customer you have to return later on. Handing out loyalty cards that offer customers discounts on their next purchase might seem expensive, but that's a sale that you're almost guaranteeing yourself, so it's worth it in the long run.
Loyalty stamp cards are quite common when it comes to food and drink businesses, and the format is often giving away a free order once the customer has collected enough stamps. The model requires you to give products away, but not before having the customer come and make their purchase a number of times before this. Without the loyalty card, the customer may decide to go somewhere else for their coffee or milkshake.
Outsource your customer service
As your business starts to grow, your audience will grow in number, too. You're going to need to be able to keep up with the demands of customer service. You won't be available to answer the phone to customers at all hours of the day, and there are better uses for you and your team's time, so it might be time to consider outsourcing some of your customer services.
There are many teams out there ready to take on your work, and it could benefit your business significantly. Not only are you clearing your hands of something that would previously take up a lot of time, but you're also getting quality services from a business of your choice. Everybody wins if you can afford to outsource it, and you have the demand that requires the extra help.
Be more transparent
Trust is important when trying to build a better relationship between you and your customers, and a great way for you to build that would be through transparency as a business. Let customers in to see what goes on behind the curtains. Having a social media page is an effective way to do this, and it can allow your customers to feel more in touch with your message and values as a business. No one wants to support a faceless business when they don't have to, and you may find that being transparent makes your business the more appealing choice.
Form partnerships
Partnerships for your business can often be beneficial for you and the partner in question, and it's important that you're picking them carefully. While growing may encourage you to make more partnerships in general, it's best to make sure you're not partnering with the wrong individuals or businesses. You want a partnership that's not going to ruin your reputation, and partnering with a business or individual with opposing values to your business is going to get you in trouble.
Partnering with influencers can be a great way to increase the size of your audience, and it will typically require some kind of financial compensation to the influencer. You pay the influencer and give them a script, and they promote you to their following if they agree with the message and amount given.
Pace yourself
If when growing your business you try to do too much at once, you may find that things fall apart if something doesn't go to plan. Pacing is highly important, and it may be best to try and work on one thing at a time. Even if you feel like opening a franchise is possible, try starting with something smaller before you do that. Can you afford to support both businesses from your current property? What if the franchise you open doesn't perform as predicted? You're going to need to support it somehow, so take it at a good pace.
Set realistic goals
Realistic goals are essential for any business venture. You need to be able to set goals appropriate to you and your team if you want to get anything done. Instead of being overly ambitious, it's much safer to start off easy. Until you know what your team can handle, you're going to have a difficult time tuning it properly. Deadlines too short can stress out employees unnecessarily, especially if it wasn't possible for them to meet them in the first place.
Build a strong team
Aside from customers, a successful business needs a strong team behind it if it's going to succeed. Without a strong team, you're going to fall behind on a lot of your deadlines and goals. Sometimes employees simply cannot keep up with what needs to be done, or employees don't fit in with the workplace culture. Searching for the right employee can take time, and it can be expensive. However long it takes, it's worth the search. The right employee can help you take your business to a new level, and a whole team of good employees can make an entire business. 
Being adaptable
The market is changing every day, and no matter how popular your business is today, you should know that it's not always going to last. Unless you're ready to change to stay with the times, you're going to fall behind your competitors. You need to keep in mind that even if you're ready to grow as a business, you need to be adaptable. Being too slow to adapt will cause you to lose customers to competitors, and those customers may not return. Even if you have done goal in mind, you need to be a little flexible, or else you stand to lose even some of your loyal customers.