How to Start a Trucking Business: 5 Key Steps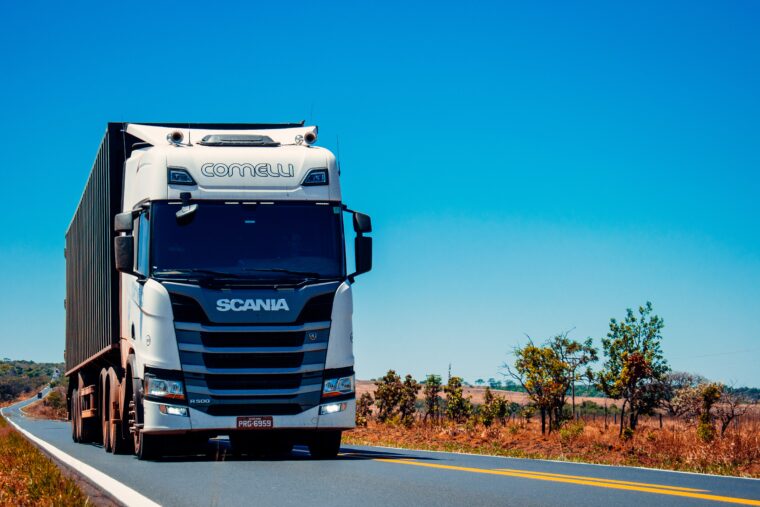 Image Source: Unsplash
The trucking industry is a vital part of the American economy. According to industry data, the trucking industry transported 72.2% of all freights in the United States in 2021. It's clear that starting a trucking company would be profitable, but what do you need to get it off the ground?
How to Start a Trucking Business in 5 Steps
You've decided to start a trucking business, but you aren't sure what the process looks like. Fear not! It's simpler than you think. Here are five key steps for starting a trucking business. Choosing the best LLC service can help simplify the process of starting a trucking business.
Step 1: Research the Market 
Before you invest your time and money into starting a trucking business, make sure to thoroughly research the market. Learn about the regulations, competitive landscape, and economic conditions that could affect your business, so you can make an informed decision.
Make sure to research equipment costs early. If you're diligent, you'll find incredible deals on trucks and other equipment. Check out Charter Trucks' guide on purchasing a pre-loved semi-truck, as a cheap truck could be too good to be true and may hide engine problems.
Step 2: Write a Business Plan
A solid business plan is a must-have for any business. A business plan is like a roadmap of exactly how to start and manage your trucking company. Your plan should include the mission statement, target market, competitive advantages, marketing plan, and financial projections. 
While you may not have a full inventory yet, it's still a good idea to add what you think you'll buy to the business plan. This will give investors or bankers a better picture of your business if you need a loan. Use this business plan template if you need help writing a detailed document. 
Step 3: Register Your Business 
Once you have your business plan, you can begin registering your business. Depending on your state and type of business, you may need to register with the local government, form a Limited Liability Company, get a business license, and register with the Department of Transportation. 
However, forming an LLC (or a business entity other than a sole proprietorship) is the only way to grow your business. As a business entity, you can gain the necessary trucking licenses and permits, such as a CDL, USDOT number, MC number, a BOC-3 filing, and IRP credentials.
Step 4: Obtain the Required Equipment 
To operate a trucking business, you will need the necessary trucking equipment, such as a truck, trailer, and possibly other specialized vehicles. Research the different options and consult experts to determine what's best for your business. Check your budget before buying anything.
To make it easier to track your budget, purchase bookkeeping software and maintain records of your business. If you're buying equipment and hiring employees, you'll need to purchase insurance. This includes liability, cargo, physical damage, and passenger accident insurance. 
Step 5: Market Your Business 
When you're ready to launch your business, you need to invest in marketing. Build a website, create social media profiles, and build relationships with customers, carriers, and shipping brokers. Develop an effective marketing strategy to ensure that your business is competitive.
One of the most effective ways to market your business is through the Better Business Bureau (BBB). In trucking, trust is important, and a good BBB score will convince others to work with you. To get a high rating, stay in compliance with federal and state laws and regulations.
In Conclusion…
Starting a trucking business requires dedication and hard work, but with the right knowledge and plan, you can get your business off the ground. If you follow these five steps, you'll be on the right track to creating a successful trucking business that can scale into something more.