Spring Cleaning Time: Save Money or Make Money Eliminating Junk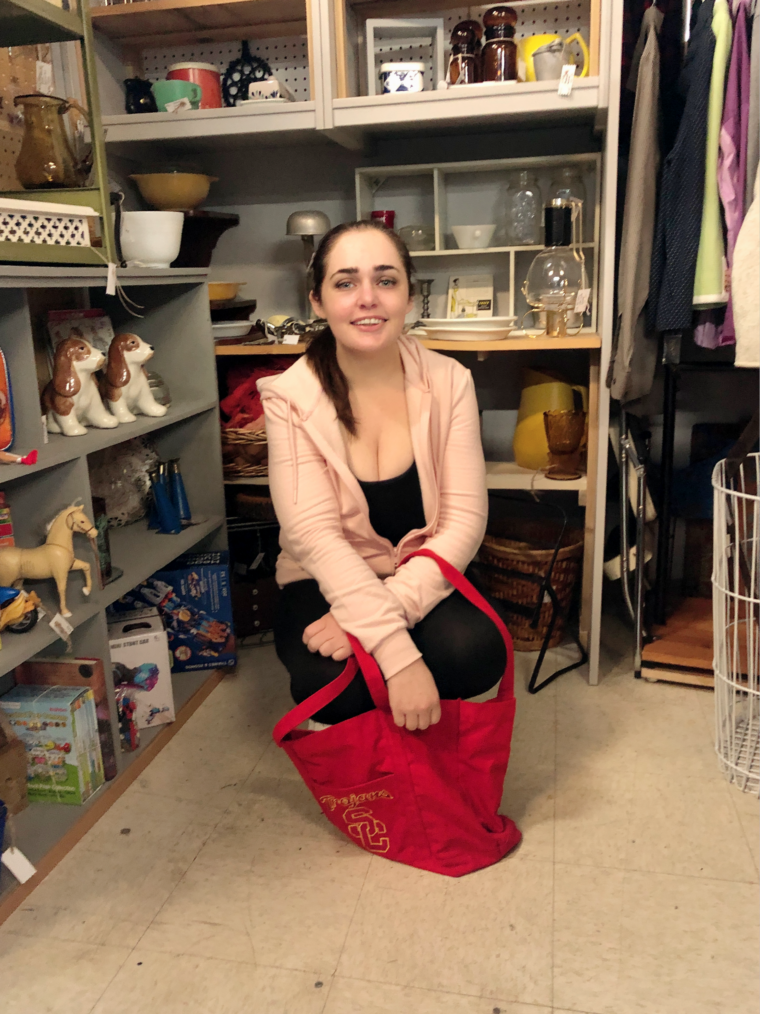 I. Love. Garage Sales. Who doesn't? This is that perfect time of year when everyone is trying to get rid of their would-be discarded trash… my soon-to-be-discovered treasures! I am always surprised when people say garage sales aren't worth it. I have always benefitted from my garage sales, and I can usually find good stuff at somebody else's. Good deals are always on my radar and garage sales can be the best. As much as I love going to garage sales throughout the spring and summer, I especially love having my own and getting rid of the stuff I don't need. Do some of those garage sale purchases wind up on my driveway the next year? Well, yeah. So? That just means twice the fun! Garage sales are not the only way to benefit from spring cleaning. Here is some monetary motivation if your home needs a little bit of sprucing up.
Increase Efficiency at Home
It's true that a cluttered home clutters the brain. I have a real problem with just accepting clutter and getting used to it so that I don't even really see it anymore. Eric does the same thing. He was just telling me the other day how he finally reorganized under the kitchen sink so that he wouldn't have to fight with the pipes every time he wanted a detergent pod for the dishes. For months he put up with it until he finally took the extra thirty seconds or so to make them easier to reach. We all do this. We have no idea the mental impact poor organization and excess clutter has on our minds.
Decrease Unnecessary Purchases
One conundrum we typically come in contact with at Spring Cleaning time is how to get organized. This is the time of year we start salivating over new cabinet solutions and systems made to help organize your storage. This is a dupe! The trick is not finding storage for your things. It's not having to store your things! find that you have more than you know what to do with, don't automatically jump to the conclusion that you need to buy more storage. Instead of purchasing unnecessary items to help you deal with the clutter, consider how you can remove the clutter and only keep around what you know you will regularly use. If you've been anticipating a big spend on storage solutions, think about what you can do with that freed-up money and time!
Discover Problem Areas in Your Home
Do you have surfaces that just tend to be traps for every item that comes in contact with them? a table, or countertop, perhaps. Maybe you have a junk drawer or five? With five small children running all over the place, I am very busy, so I know how being busy often means things don't make it all the way to their desired end location. I have a countertop that I am constantly having to clear, and yes, I have a junk drawer. The kids have two!
These areas are naturally susceptible to clutter and taking the time to understand why is a great step toward fixing the problem. Usually, you just need to follow through on organization practices and make sure you are putting everything away, but often the build-up is the result of not knowing what to do with something. I suggest having a place in the garage for things you can't use but don't want to throw away. After a predetermined period of time you can go through it and decide if it goes back into the house or not.
Donate/Sell/Recycle
One barrier to eliminating clutter is the reluctance to throw something out completely. The first thing you need to do as you spring clean your home is decide if you need something right now or if you don't. If you don't then it gets set aside. Once you've removed all your problem items you can choose how to get rid of them for good. If you can't sell something, donate it. If you can't sell or donate something, offer it for free on Facebook. Somebody in your neighborhood can pick it up. If none of these options are valid, like it or not, you have trash.