A Guide to Choosing the Perfect Birthday Present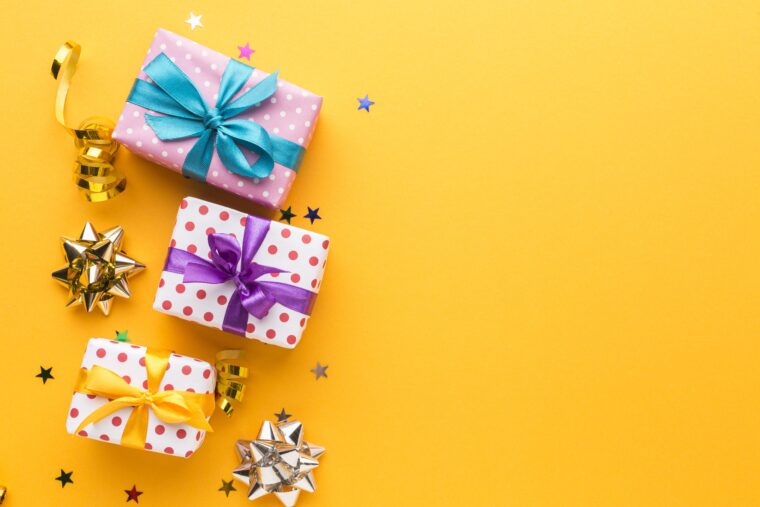 The gifts that we buy or prepare for someone on their birth date is one of the key aspects of birthdays. Every person expects to have boxes ready to be opened on their birthday, whether they organize a party or not. This notion of making gifts for other people on a birthday is an indicator that one is thoughtful and cares about people around them. However, it takes effort and consideration to come up with a present that the other person would like and enjoy. As a result, one cannot just go inside a mall and buy whatever is on show at the front.
When someone receives a gift, they feel happy, they are shown appreciation, and what a better day to do that than on their birthday? Thus, selecting the ideal present for our beloved people takes time and effort. For instance, if your recipient like both DIY and decor, you might give them a kit for DIYing some home decor, or if they are huge NFL fans, you could make them NFL inspired gifts based on their liking. In either case, it's important to know what your loved ones enjoy and find useful in order to know what to buy them. To help you with this task, in today's article we will show you how to choose the ideal birthday gift for people that you care about. So, let's get started!
Think about their personal hobbies and interests
Understanding the birthday king or queen's hobbies and personal interests is the first stage in this guide path. Of course, you might only do this if you feel comfortable approaching the person and asking them about their likes and dislikes. Knowing this information would be really helpful since you would know where to start. You may, for instance, take into account what people like to do in their leisure time and make them a gift that is relevant to that interest. Or, if you know the receiver well enough to know something they've been wanting for a while, their birthday can be the ideal time to get it for them.
Nevertheless, buying a present for someone who essentially has everything might be a problem. Why, might you wonder? The reason being that they essentially have everything that they might enjoy or that is connected to them in some way, so your brain is unable to think of anything else. In cases where there is no option left at all, we advise you to create a DIY gift that will not only demonstrate your thoughtfulness but also build a special present that they will treasure.
Lookout for something they might need
Those who lack nothing are the exact opposite of those who might need something. This is especially true in households with kids who may have outgrown their beloved pair of sneakers, and their birthday is the ideal time to buy them a new pair. Given that asking for anything might be challenging for some people, it is crucial that you pay close attention when they make signals about possible needs, they might have. In such circumstances, there are a lot of useful gifts that may be given, gifts that they can use in a variety of ways.
You might think of some things that might fulfill someone's requirements or desires that are connected to their daily lives. So, if your close friend goes to the gym every day, then you can consider getting them a new pair of gym clothes, such as those from Nike. A smart watch on the other hand, would be the perfect gift for someone that goes jogging every day but doesn't have one. By giving these gifts that they can make use of in everyday life, you contribute to making the experience more enjoyable for them.
Keep an eye out for their preferences
This section of the article may be the most crucial since, even if you know exactly what a person wants, you still might not know, for instance, what color, shape or style they prefer. Style, color, and brand preferences vary greatly across people of different ages and groups. While some of them could choose a rainbow pair of Crocs, others would prefer them in pure black color. On the other hand, some people can be fixated on a certain brand of bag; for example, if they prefer Dior, giving them a Bottega purse would not be well received on their end.
It is crucial to understand that everyone has preferences for how they want to display themselves to society. You can buy them a gift that will complement their style or way of life by being aware of their preferences. Naturally, this would seem quite considerate of you, and the recipient would value it even more because it matches their preferences.
Conclusion
Finding the perfect birthday gift presents requires originality, thought, and care. By considering the recipient's interests, requirements, and tastes, you should choose meaningful gifts that will make them joyful and feel loved throughout their birthday celebration. Remember that the affection and idea that was put into the gift itself, and not the cost, is what matters most. You can create treasured memories that will be cherished long after their birthdays are gone by selecting gifts that reflect the person's character and make them happy.