A Pregnancy Fueled Rant….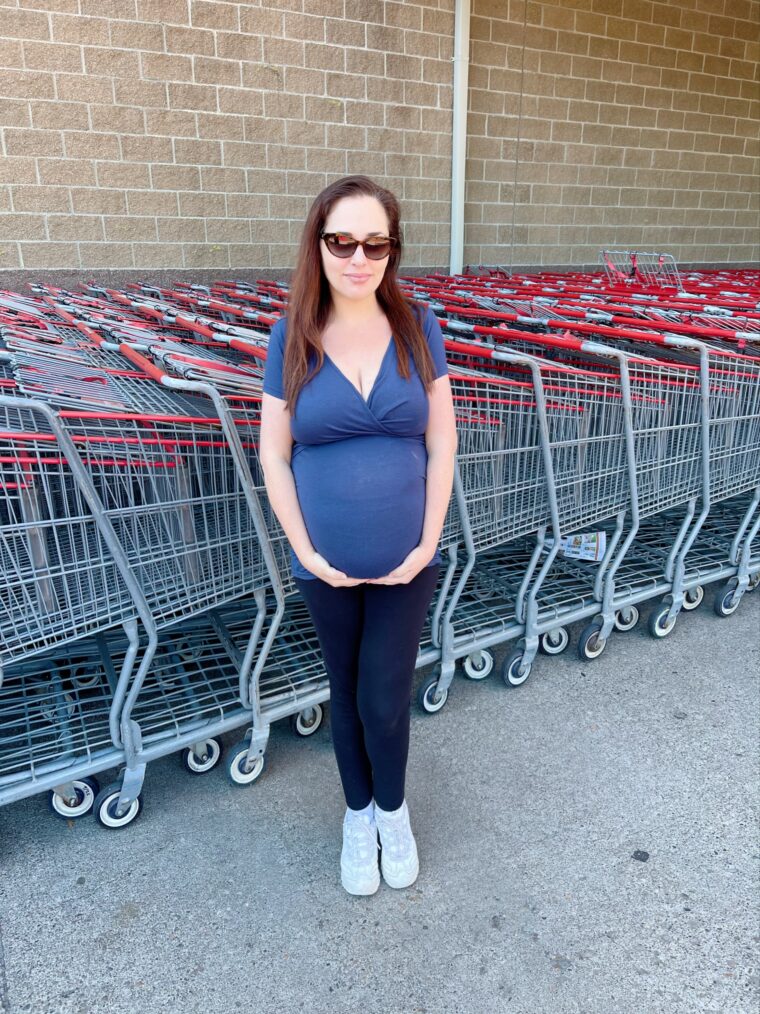 Many of you have been asking how I am doing – and overall I am doing fine but there is a lot of baby stuff to update you on and that will be posted over the next week. Nothing is wrong.
But I wanted to take a minute to have a little bit of a rant. A couple months ago Eric and I made a list of everything we want to get done before the baby arrives. Most are home improvement type things – like lightening work in my office or replacing the island in our kitchen. I cannot believe HOW MUCH OF A STRUGGLE it has been to get things done. The things that we have to do where the responsibility is on us are not so much of an issue such as having a garage sale or reorganizing the garage. Though I will say my energy level is getting lower daily – by the end of the day I cannot keep my head up. But our issue is when we try and hire anyone to do work for us. I feel like we cannot be the only ones.
I did tons of research, took recommendations from my neighbors, basically did everything I could do to make sure what we needed to get done got done. I cannot believe we are 0/4 on getting projects done when scheduled. This is a mix of self-employed and companies.
Kitchen Island – vetted the company. Paid the $1200 ( which is a lot of money to us). They came out and made the measurements. Said done within 2 weeks. It has been 1.5 months and about 10 calls/emails and we finally have an install date next Friday – this is after 1 month of delays. Side note – we notice that there is a common occurrence where a company says " oh we texted you and you never texted back" – when they never texted in the first place ( boy don't ask for proof of the sent text because you will be ghosted).
Office Lightening – We previously used the company 2 years ago – zero issue. I have no ceiling lights in my office which has been hard on me for the last 7 years. So we took a big portion of the garage sale money to pay for a light to be installed ( under $1k job). We were all set for the install and 5 minutes after the tech was suppose to arrive we get a call saying they called out and we would have to wait. I understand people calling out but there was no apology – like sorry about the inconvenience. It was more that they were annoyed to call us and have to schedule something new.
Car Bumper – Eric snagged my car bumper and broke a bracket. Not a huge deal but something we wanted to get fixed. We were referred to a local car shop from the dealer. Eric paid for the work and parts ( this is a couple hundred dollar thing). We were told bring the car in on Sept 20th for the install. Of course we have to plan our day around things like this. Eric drives the car to the appointment just to be told – whoops we never ordered the part and there is no ETA when we can actually get the work done. Of course they still have his money.
Car Detailing – I bought my car a few months ago – it is a 13 year old Versa hatchback. I love it but when it arrived ( I bought it from Carvana) it was clear that it was a not super clean on the inside. Not dirty at all but not clean clean. Sold a bunch of my stuff at the garage sale to pay for a car detailing – nothing fancy but something nice I would not normally do. This was my big splurge before baby is here. Got a local recommendation on a one person owned company in my own small town. Scheduled the mobile detailing – and a day or so before the date they cancelled the order. No reason. So I schedule with someone new – locally owned ( I really like to support local companies). This was suppose to be for yesterday. I let them know in an email a few day before that we would be gone for a good portion of the time he would be working on the car ( we were going to a pumpkin patch) – I wanted to make sure that the start time would work – so I could be there to go over some scratches on the car, etc. He said no problem. I woke up yesterday to an email that read that they would be 30 minutes late or so because of a scheduling conflict. I ended up canceling the appointment. I am going to head to Dollar Tree today for some cleaning supplies.
I don't normally rant like this but I am pregnant and tired and we currently have $1500+ paid to companies that seem to not care to get the work done.