Budget Savvy Diva's Opinion: Groupon Controversy over FTD Flower Deal – AND REFUND!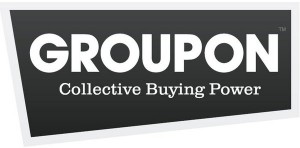 Normally I do not write opinion posts – but this has me all in a twitter. So I actually posted this deal – $20.00 for a $40.00 voucher for FTD flowers – perfect way to get discounted flowers for Valentine's Day right?! I even was hinting to my husband about perhaps purchasing this deal.
Well it seems that FTD wanted to give a discount – but NOT a 50% discount. Consumers who purchased the Groupon voucher were in a rude awaking – they had to purchase from a special FTD site in which prices for flowers were much higher then retail. I personally thought they were very high. Can you believe that? Do you think that was right for FTD to do – or Groupon to miss it.
Well the good news is Groupon is giving refunds to consumers who bought the FTD voucher and were not satisfied – how awesome is that for Groupon to do.
Did you buy this deal?
Is this Groupon's fault for not catching this price gouging in the first place? Do you think offering a refund is enough?