MUST READ: TLC's Extreme Couponing PROMOTING COUPON FRAUD!!!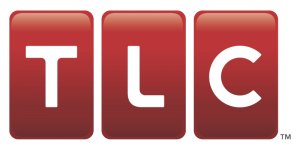 I do not really ever break from my deal and freebie posts to talk to you as my reader one – on – one — but I feel that this is really important and want your input as well. As the Budget Savvy Diva – I use coupons and search for great deals — I try and give YOU my reader as much information that I have about a deal. Now I might get it wrong sometimes or a deal might run out – and for that I am sorry – BUT I AM NEVER going to tell you to do something that is COUPON FRAUD
Well —- there are other couponing bloggers do not feel the same way I do. TLC Extreme Couponing — is now coming under fire for featuring a unethical couponer –
Jaime Kirlew, a paralegal and coupon workshop instructor from Maryland, is coming under fire from several coupon-related forums for the unethical coupon tactics that she utilized in a series of YouTube videos demonstrating how to use coupons in a fraudulent manner while shopping at Target.
I cannot believe she would do this much less film it – it makes me ( Budget Savvy Diva)  sick to my stomach – I work 10 -12 hours a day to provide all of you a free service on how to save money and coupon ethically. I cannot believe TLC would feature her.
Check this out:
There are SERIOUS consequences for coupon fraud
Check out what she did
In 2010, Jaime Kirlew called herself the "Diva For Coupons" and ran a blog under the same name.
She caused a stir when she posted two videos of her Target shopping trips, in which she used $4 coupons for Schick Razors on Schick shaving gel, $10 Crest Whitestrip coupons on Tide, and a host of other flagrant misuses of coupons issued for one product being used on another. As if showcasing coupon fraud weren't enough, Jaime also showed herself using printable coupons for $5 off Procter & Gamble products.
(Trouble is, P&G has never issued printable coupons for their products, and those same coupons had been on the known counterfeit coupons for about five months by the time she made her videos.)
CAN YOU BELIEVE THIS!!!
Gets even worse!!!
At the time, the YouTube videos spread around the web on large coupon forums, including SlickDeals.com and AFullCup.com, where a forum user wrote:
"Seriously…what a disgrace to honest couponers who stil manage to have a great stockpile and save tons of money without using coupons fraudently…
the Olay coupons was for REGENERIST ONLY..not ANY Olay..the Vaseline coupons was for the SHEER INFUSION, not ANY..the Johnson's coupon specifically excluded Buddy Bars, which you bought anyways…you are that type of couponer who gives the rest of us a bad name…I bet you also doctor internet coupons and make multiple copies of coupons huh….well I have forwarded your video to the loss prevention officer at your Gaithersburg Target and urge others to call him at 125 Grand Corner Ave, Gaithersburg, MD 20878, (301) 721-1760. Just ask for loss prevention, they seem to already have quite a nice file on her and this was just the evidence they needed. Would you like the "get out of jail free" card from my kid's Monopoly game?? Loser!"
WHAT did she say in her defense —-
not much — but she will teach you how to shop like she does —– for $35.00 !!!! What a disgrace!
When people realized she was going to be featured on TLC Extreme Couponing – people began to ask legitimate questions on the TLC Extreme Couponing Facebook —– they were deleted soon after  —
THEN TLC DELETED THEIR TLC Extreme Couponing FACEBOOK!!!!! Can you believe it??? Why do YOU think they did that??
BUT Budget Savvy Diva has proof for you of her fraud
SlickDeals forum member Neekyme saved photographs from Jaime's blog showing the items she bought in one of her YouTube Target trips, along with her receipt
Members of A Full Cup have started
decoding the UPC codes
listed in the photograph of Jaime's receipt from one of her Target videos. User Timmsa writes, "upc 541058560936 and 541058530939 are the $4 off the
Schick Quattro
Razors. 537000616745 is for the
Crest Whitening
strips."
Unfortunately, Jaime bought neither Schick Quattro razors, nor Crest Whitestrips in her Target trip
, and neither of these items are shown in the photo accompanying the receipt.
WHY DID TLC NOT FIND ANY OF THIS BEFORE FILMING?????
This is all TLC has to say -states: "Some of the people profiled in the series include Montgomery Village, MD's J'aime, a paralegal who brings her prides herself on her couponing professionalism while scoring $1900 worth of merchandise for $103…"
Plus Kroger is not outwardly stating BUT it has been implied that it is EXTREME COUPONING – multiple features of Kroger that prompted –
Please comment what you think – what should WE as couponers should do???