* BRAG WORTHY SHOPPING TRIP* Cat Litter Anyone?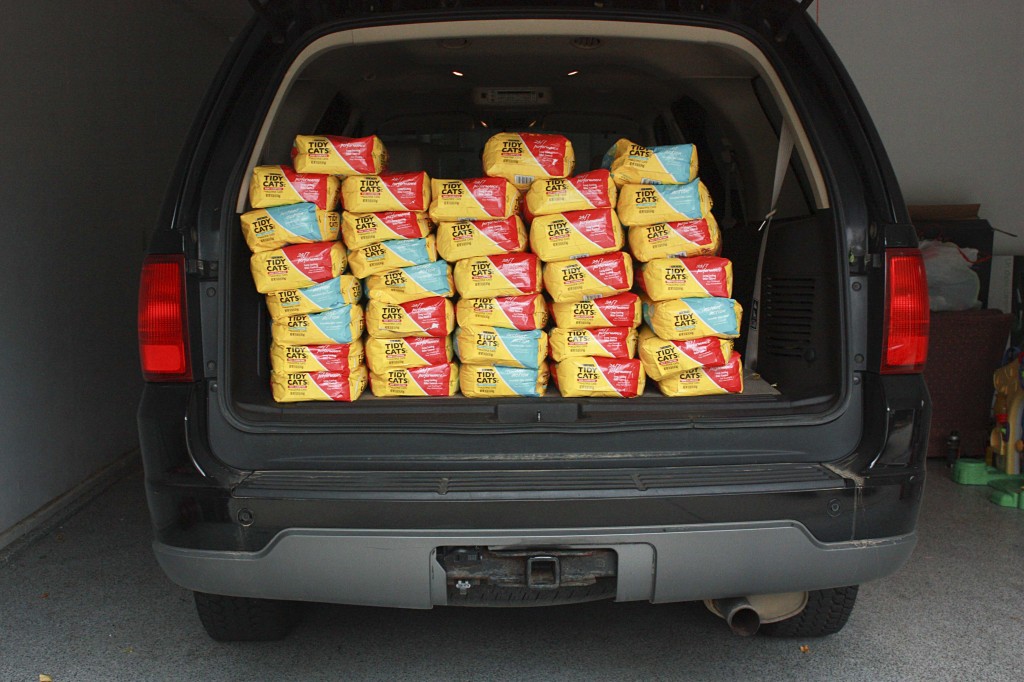 This deal would make any Budget Savvy Kitty proud 😉
What do YOU think about this Shopping Trip?
Check Out MORE BRAG PICTURES
If you have a Awesome Shopping Trip Photo – please send it to [email protected]!
Thanks! Amanda 🙂
You should have seen the looks I got LMFAO.. I told everyone I wasn't a crazy cat lady i promise. I plan to donate some and give to family and friends.
Hyvee had 10lb bags of tidy cats on sale for $1 I went to walmart where they were priced at 2.44$
Retail Price : $87.84
After Ad Match :$ 36.00
After Coupons I paid : $ 2.50 for 360lbs of Cat litter ( i used the 1 $ off any size any variety coupon)
I just wanted to share! – Thanks, Amanda