Copy Cat Recipe: Chili's Chips and Queso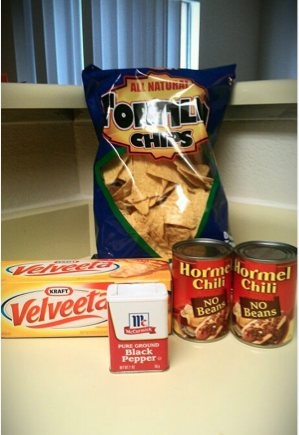 For more Copy Cat Restaurant Recipes Go HERE
IF YOU LIKE THIS RECIPE? THEN PIN IT ON PINTEREST
You know what I LOVE doing copy cat recipes and I like recipes with as little ingredients as possible – because less ingredients usually mean less money spent.
Today I am tackling Chili's Famous Queso – now Chili's does not list their queso as gluten free but I asked the chef at one of their restaurants and he said no flour was used. So after "tasting" the queso I got to work!
After many attempts this one is VERY close + it is SUPER YUMMY. Lick the bowl yummy 😉
What You Need
Chips
1.5 lbs of Velveeta Cheese
2 Cans of Hormel Chili ( No Beans)
Pepper
What To Do
Get out that old crock pot and plop the two cans of Hormel Chili in it 🙂
Make sure to turn the crock pot to low.
Add 1 Teaspoons of Pepper and Mix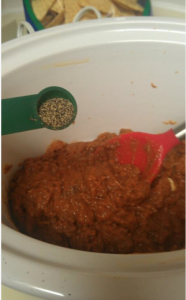 Mix – Mix – Mix
Add the cheese  – I cut the cheese into slices for easier melting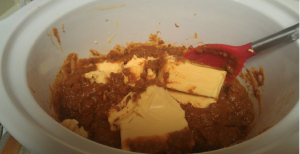 Put the top on the crock pot and take the next 2 hours off – just mix occasionally
Heat up your chips – I place them in the oven at 300 for 5 minutes
ENJOY!
Of course I served my queso in a skillet just like they do in Chili's 🙂
Here is Chili's Queso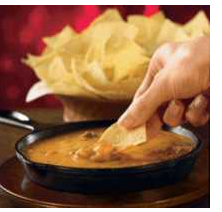 They do look pretty similar don't they 😉
I came up with the ultimate recipe on my own but the building blocks for the recipe came from Kraft Foods site