Budget Savvy Diva's Husband Snag An Awesome Deal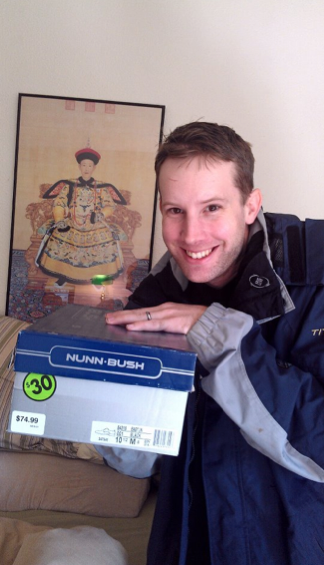 I simply had to share this picture with you 🙂
Above is my husband ( Mr.Savvy) – later this week he has a interview for a job, but he needed some new shoes. I had work to do so he decided to get them on his own. He could not wait to show me the deal he snagged.
He got $75 shoes for $30 !!!! Over 50% off and because there is no sales tax in Oregon the final price was $30 🙂
I am so proud of him
What Do You Think Of His Shopping Trip?