Quick Italian Peas Recipe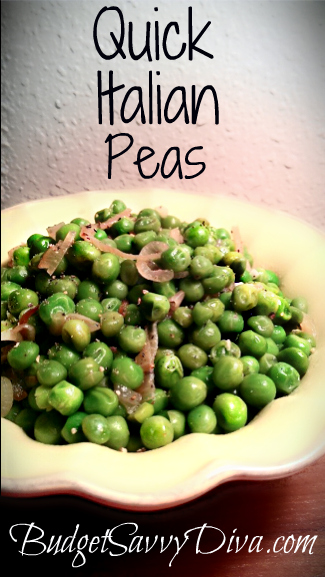 If you like this recipe then PIN IT on Pinterest

No boring peas here  – these peas are FULL of flavor and so easy to make. The shallots give it a nice tang without over powering the flavor of the peas.

Everyday at 5 pm PST/ 8 pm EST Budget Savvy Diva posts a NEW RECIPE 🙂
Make sure to follow Budget Savvy Diva on Facebook 🙂
Find Copy Cat Restaurant Recipes HERE
Find Crock Pot Recipes HERE
Find Gluten Free Recipes HERE
Find more Recipes HERE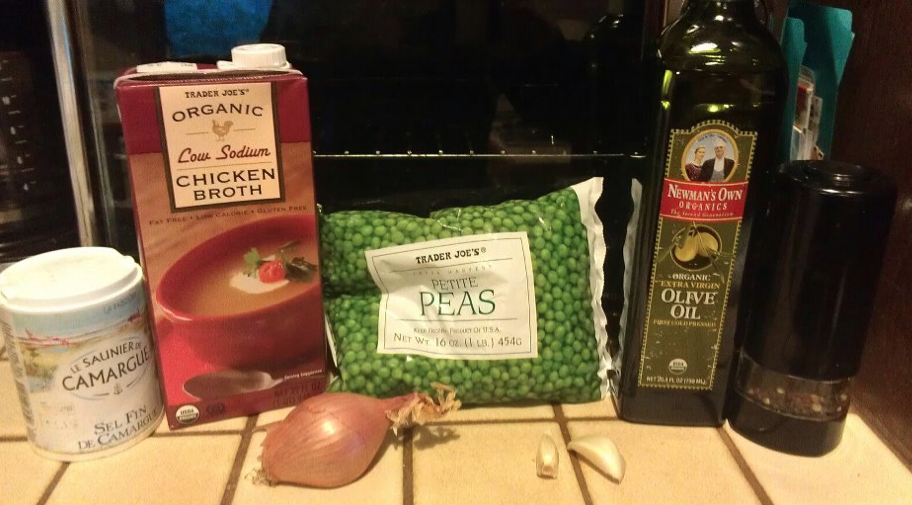 2 tablespoons olive oil
1 shallot thinly sliced
2 cloves garlic, minced
16 ounces frozen green peas
2 tablespoon chicken stock
salt and pepper
 What To Do 
Heat oil in a skillet – medium heat. Add shallots and cook for 6 minutes. Add garlic and cook for one.
Add frozen peas + stock + salt + pepper.
Cover and cook for 10 minutes.
Enjoy 🙂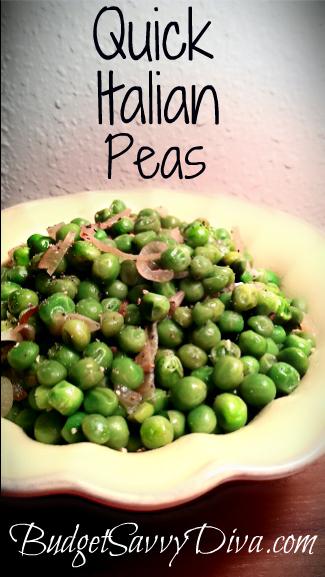 Quick Italian Peas
No boring peas here - these peas are FULL of flavor and so easy to make. The shallots give it a nice tang without over powering the flavor of the peas. Gluten- Free
Ingredients
2 tablespoons olive oil
1 shallot thinly sliced
2 cloves garlic, minced
16 ounces frozen green peas
2 tablespoon chicken stock
salt and pepper
Instructions
Heat oil in a skillet - medium heat. Add shallots and cook for 6 minutes. Add garlic and cook for one.
Add frozen peas + stock + salt + pepper.
Cover and cook for 10 minutes.
Enjoy 🙂
Recipe is adapted from HERE