Easter Egg Dye Disaster of 2012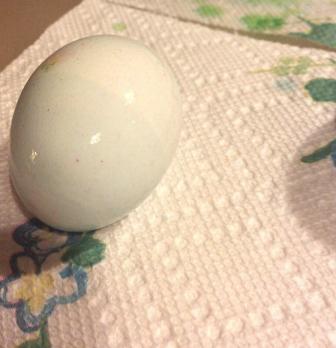 Easter 2012 will be remembered as the egg dye debacle.
I am hoping y'all can help me understand what happened.
So every year my family colors eggs ( we buy those little kits)
Kit was bought from Target earlier this week.
My dad mixed the colors ( in the color coordinated cups of course) – I saw him make it ( he followed the directions)
VINEGAR Was Added
Anyways….
The lovely egg above was sitting in the blue dye cup for 5 minutes.
We found out that all the dyes were EXTREMELY weak except for the yellow.
So what do you think happened?
What can we do need year to dye eggs? Is there a better way then using those kits?