Cream Cheese Brownies Recipe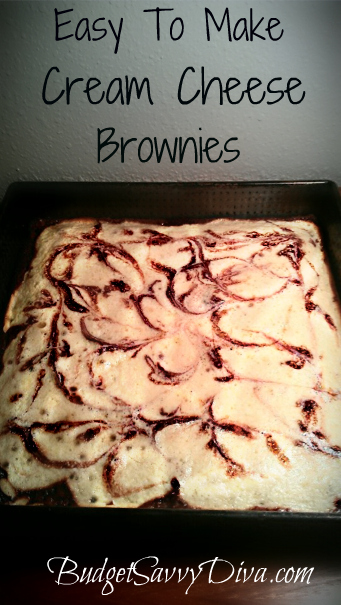 If you like this recipe then PIN IT on Pinterest

This recipe is the definition of PURE deliciousness ! So simple to make – will be a hit where ever they are served 🙂 You can substiute a gluten – free brownie mix to make this recipe gluten – free.
Everyday at 1 pm PST/ 4pm EST Budget Savvy Diva posts a NEW RECIPE 🙂 I might miss this time every now or then – but I know you understand
Make sure to follow Budget Savvy Diva on Facebook 🙂
Find Copy Cat Restaurant Recipes HERE
Find Crock Pot Recipes HERE
Find Gluten Free Recipes HERE
Find more Recipes HERE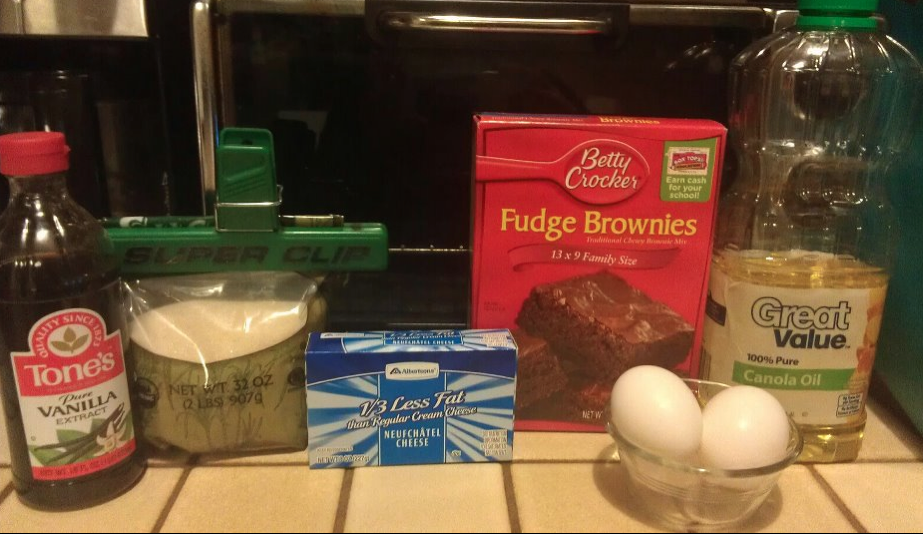 What You Need
1 Egg
8 oz of softened cream cheese ( I use light)
1/3 Cup of Sugar
1/2 Teaspoon of Vanilla Extract
Box of Brownie Mix ( + Amount of Oil and Eggs Needed To Make the Brownies)
What To Do
Preheat Oven to what ever temperature your brownie mix indicates
Make brownie mix as directed on the box.
Pour brownie mix into a greased 9×9 baking pan – save about 1/4 cup of brownie mix
In a medium size bowl – mix cream cheese, vanilla, sugar, and 1 egg
Pour cream cheese mixture slowly over the brownie batter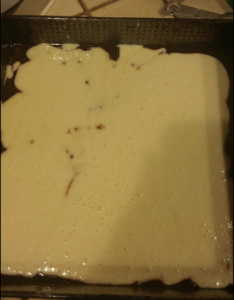 Using the extra brownie mix – place dollops of batter over the cream cheese.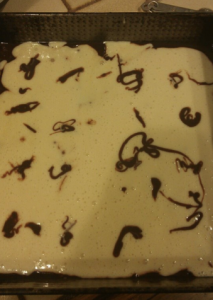 Using a fork or chop stick create swirls 🙂
Pop the pan into the oven and cook as directed
Enjoy 🙂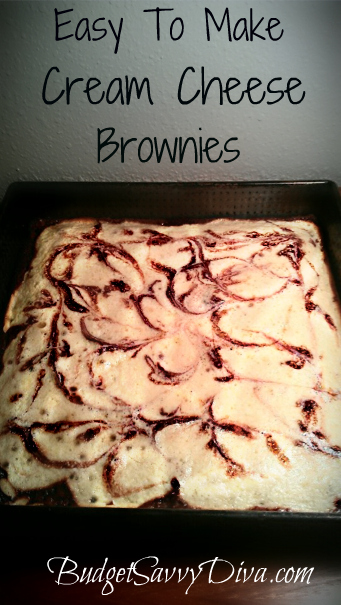 Here is a picture of a piece 🙂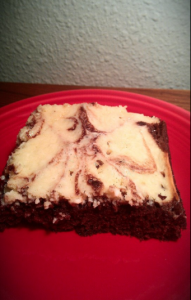 Cream Cheese Brownies
Ingredients
1 Egg
8 oz of softened cream cheese ( I use light)
⅓ Cup of Sugar
½ Teaspoon of Vanilla Extract
Box of Brownie Mix ( + Amount of Oil and Eggs Needed To Make the Brownies)
Instructions
Preheat Oven to what ever temperature your brownie mix indicates
Make brownie mix as directed on the box.
Pour brownie mix into a greased 9x9 baking pan - save about ¼ cup of brownie mix
In a medium size bowl - mix cream cheese, vanilla, sugar, and 1 egg
Pour cream cheese mixture slowly over the brownie batter
Using the extra brownie mix - place dollops of batter over the cream cheese.
Using a fork or chop stick create swirls 🙂
Pop the pan into the oven and cook as directed
Enjoy 🙂