Roasted Potato Medley Recipe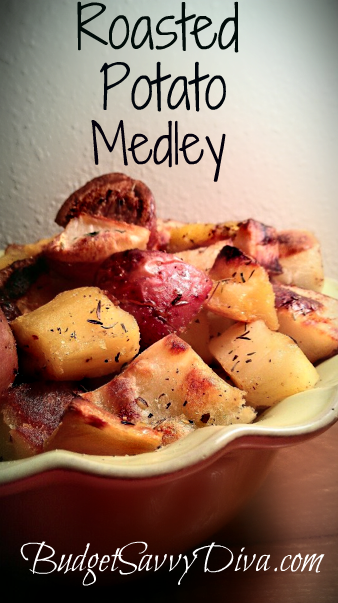 If you like this recipe then PIN IT on Pinterest

This is the perfect side dish to any meat or fish. Gluten- Free

Everyday at 5 pm PST/ 8 pm EST Budget Savvy Diva posts a NEW RECIPE 🙂
Make sure to follow Budget Savvy Diva on Facebook 🙂
Find Copy Cat Restaurant Recipes HERE
Find Crock Pot Recipes HERE
Find Gluten Free Recipes HERE
Find more Recipes HERE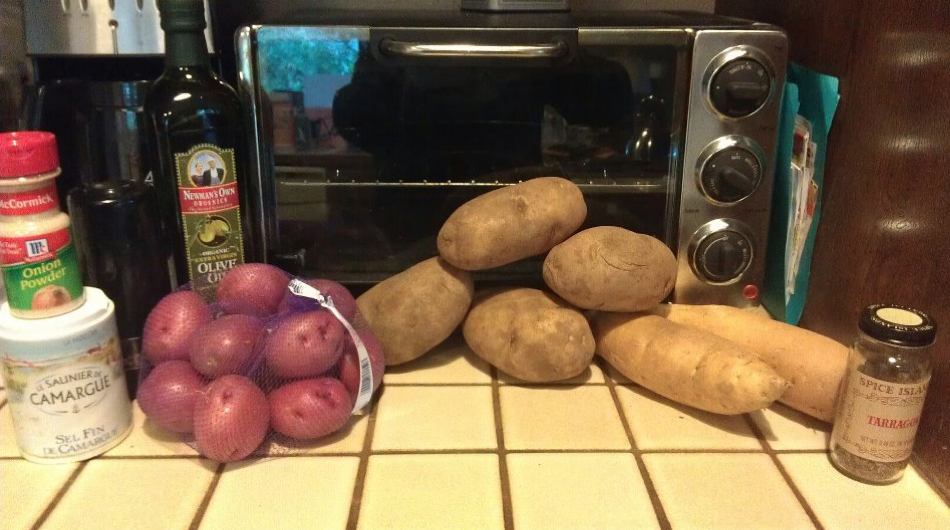 1/4 Teaspoon of Onion Powder
10 New Potatoes
2 Sweet Potatoes
4 Russet Potatoes
Olive Oil
Salt
Tarragon
What To Do
Preheat oven to 475. Boil a large pot of water.
Peel and cube ( sweet potatoes and russet potatoes)
Cube – new potatoes
Add all potatoes to the boiling water and cook for about 3 minutes ( you want them to get a little soft).
Drain thoroughly
Spread potatoes on to baking sheets ( this recipe makes TONS of potatoes), I use 2 sheets.
Drizzle oil over potatoes and sprinkle tarragon, onion powder, salt; pepper.
Cook for about 25 minutes – turn over once.
Enjoy 🙂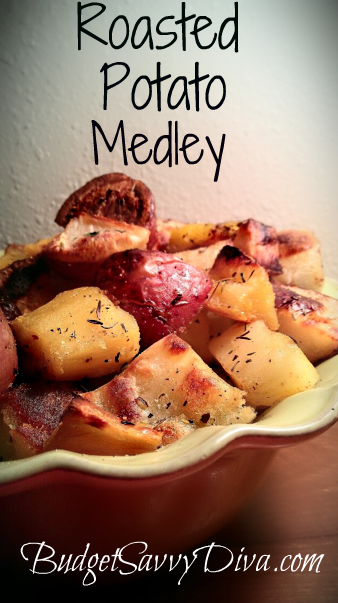 Roasted Potato Medley
This is the perfect side dish to any meat or fish. Gluten- Free
Ingredients
¼ Teaspoon of Onion Powder
10 New Potatoes
2 Sweet Potatoes
4 Russet Potatoes
Olive Oil
Salt
Tarragon
Instructions
Preheat oven to 475. Boil a large pot of water.
Peel and cube ( sweet potatoes and russet potatoes)
Cube - new potatoes
Add all potatoes to the boiling water and cook for about 3 minutes ( you want them to get a little soft).
Drain thoroughly
Spread potatoes on to baking sheets ( this recipe makes TONS of potatoes), I use 2 sheets.
Drizzle oil over potatoes and sprinkle tarragon, onion powder, salt; pepper.
Cook for about 25 minutes - turn over once.
Enjoy 🙂