Crock Pot – Pot Roast Recipe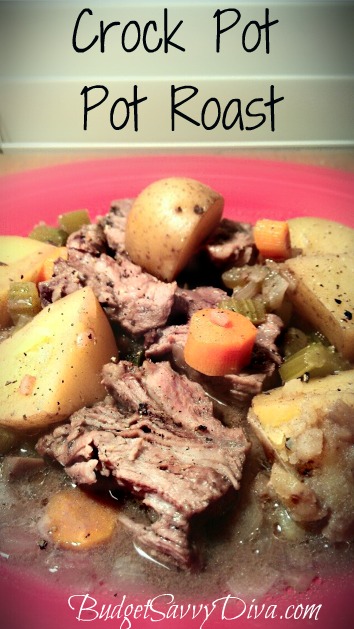 Make sure to PIN This Recipe or Repin 🙂
I being able to cook and amazing meal in my crockpot. This recipe requires so little effort as well 🙂

Everyday at 1 pm PST/ 4pm EST Budget Savvy Diva posts a NEW RECIPE 🙂 I might miss this time every now or then – but I know you understand
Make sure to follow Budget Savvy Diva on Facebook 🙂
Find Copy Cat Restaurant Recipes HERE
Find Crock Pot Recipes HERE
Find Gluten Free Recipes HERE
Find more Recipes HERE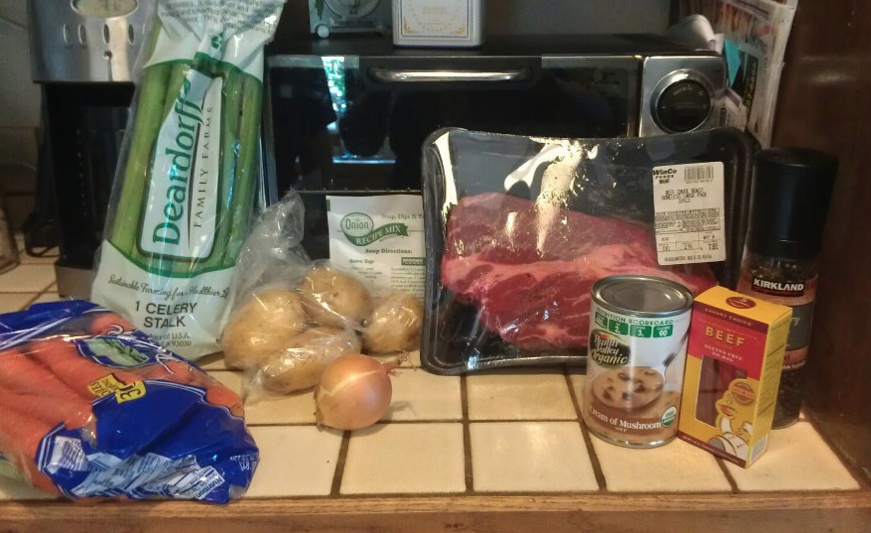 What You Need
2 Cups of Beef Broth
1 Can of Cream of Mushroom Soup
3 Pounds of Pot Roast
1 Packet of Onion Soup Packet
6 Small Potatoes – Diced
1/2 Cup of Carrots – Chopped
1 Cup of Celery – Chopped
1/2 Cup of Onions Diced
Pepper
What To Do
1) OPTIONAL –  I personally like to sear my meat on the stove top. I think it helps the pot roast retain flavor.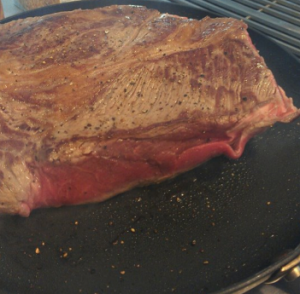 2) Place onion soup packet, cream of mushroom soup, beef broth and pot roast into crock pot and cover. Cook for 3 hours on high or 6 hours on low.
3) Turn over pot roast. Place veggies into the crock pot + add some pepper ( personal choice how much). Cook for either 1 hours on high or 2 hours on low.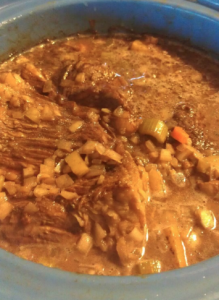 Enjoy
Crock Pot - Pot Roast
Pot Roast With Almost No Effort
Ingredients
2 Cups of Beef Broth
1 Can of Cream of Mushroom Soup
3 Pounds of Pot Roast
1 Packet of Onion Soup Packet
6 Small Potatoes - Diced
½ Cup of Carrots - Chopped
1 Cup of Celery - Chopped
½ Cup of Onions Diced
Pepper
Instructions
) OPTIONAL - I personally like to sear my meat on the stove top. I think it helps the pot roast retain flavor.
) Place onion soup packet, cream of mushroom soup, beef broth and pot roast into crock pot and cover. Cook for 3 hours on high or 6 hours on low.
) Turn over pot roast. Place veggies into the crock pot + add some pepper ( personal choice how much). Cook for either 1 hours on high or 2 hours on low.
Enjoy
I adapted the recipe from HERE