Slow Cooker Chicken Dinner Recipe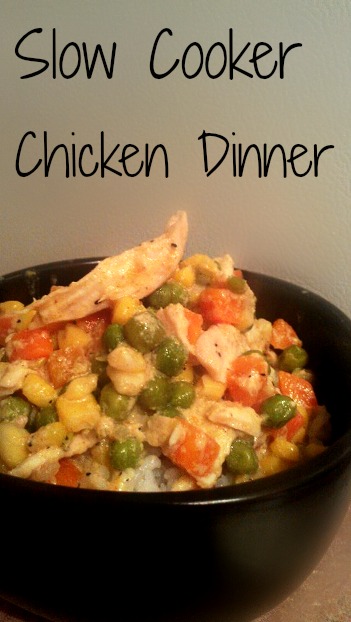 Did you pre-order Budget Savvy Diva's Book Yet ?! Over 40 Recipes
Find out all the details HERE
Make sure to pin the recipe or REPIN IT!
Everyday at 1 pm PST/ 4pm EST Budget Savvy Diva posts a NEW RECIPE 🙂 I might miss this time every now or then – but I know you understand
Make sure to follow Budget Savvy Diva on Facebook 🙂
Find Copy Cat Restaurant Recipes HERE
Find Crock Pot Recipes HERE
Find Gluten Free Recipes HERE
Find more Recipes HERE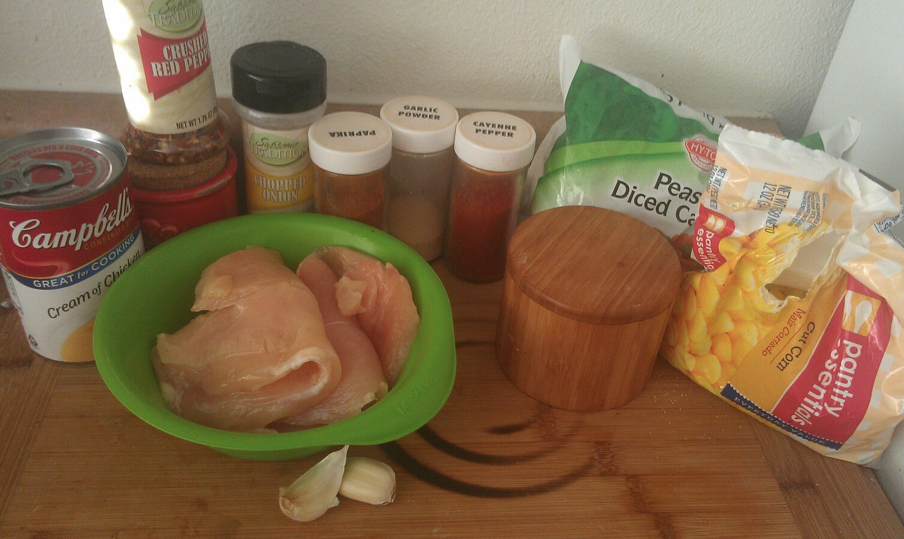 What you need
1 Pound of skinless chicken breast
1 can of cream of chicken soup
2 garlic cloves
Pinch of cayenne pepper
Sprinkle of Red Pepper Flakes
1/2 teaspoon of paprika
1 teaspoon of onion flakes
1/2 teaspoon of pepper
1 teaspoon of garlic powder
pinch of salt
1/3 cup of water
1 average size bag of frozen – peas, corn, and carrot
What To Do
Set your crock pot to low and place all the ingredients in the crock pot and mix.
Cook for 3 -4 hours on low or until chicken is fully cooked.
Serve over cooked rice
Enjoy
Slow Cooker Chicken Dinner
Ingredients
1 Pound of skinless chicken breast
1 can of cream of chicken soup
2 garlic cloves
Pinch of cayenne pepper
Sprinkle of Red Pepper Flakes
½ teaspoon of paprika
1 teaspoon of onion flakes
½ teaspoon of pepper
1 teaspoon of garlic powder
pinch of salt
⅓ cup of water
1 average size bag of frozen - peas, corn, and carrot
Instructions
Set your crock pot to low and place all the ingredients in the crock pot and mix.
Cook for 3 -4 hours on low or until chicken is fully cooked.
Serve over cooked rice
Enjoy