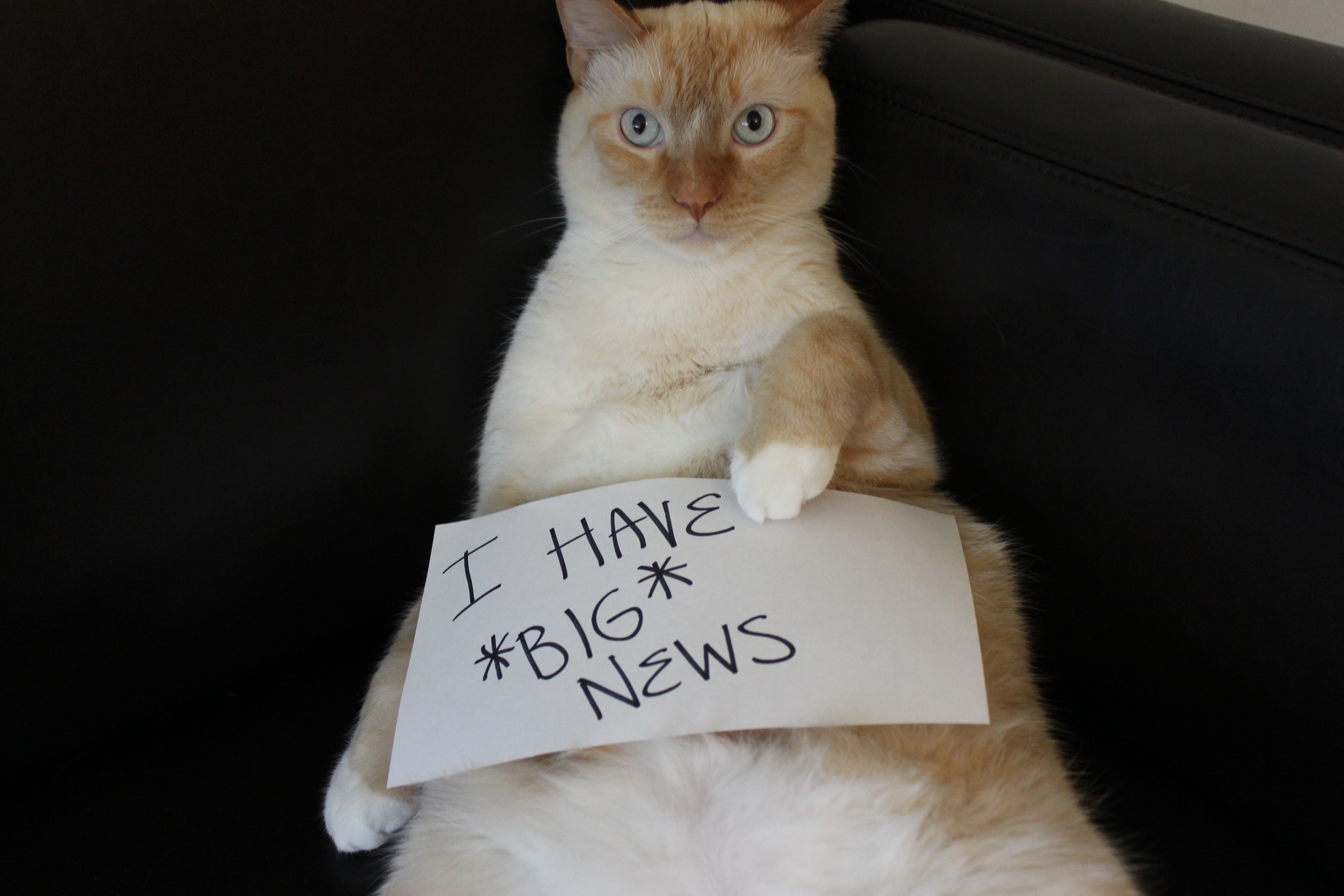 I know I have been hinting that Watson had BIG news!!!
and HERE it is 🙂
Check out the video below for the news

Budget Savvy Diva's Facebook Page
Watson's Facebook Page
Purina One's Facebook Page
If you want to send Watson fan mail 🙂 He always replies back + a pawgraph!
14845 SW Murray Scholls Dr.
Suite 110 PMB 112
Beaverton, OR 97007
Have you ever wondered why your cat stalks moving shadows? Or pounces on their toys? These behaviors are a reflection of a cat's natural instincts, and Purina ONE has made it its mission to educate on awakening cats' True Nature in order to enrich their lives every day.
So what exactly is the True Nature of Cats movement? By studying the habits of African wildcats (which is believed to be the closet relative of the domestic cat), Purina ONE identified several ways to help your cat be who they were born to be, including proper nutrition, like new Healthy Metabolism wet and dry formulas specially formulated for the changing nutritional needs of spayed and neutered cats, safe outdoor experiences like leash walking and purposeful play.
Purina ONE is changing misconceptions about cats, and we'd love for you to be a part of the movement. Find out more about how to discover your cat's true nature at http://www.purinaone.com/pursuits/the-true-nature-of-cats
Disclaimer – This trip is completely paid for by Purina – all products I will receive is free from Purina. But all thoughts are Watson's and my own.