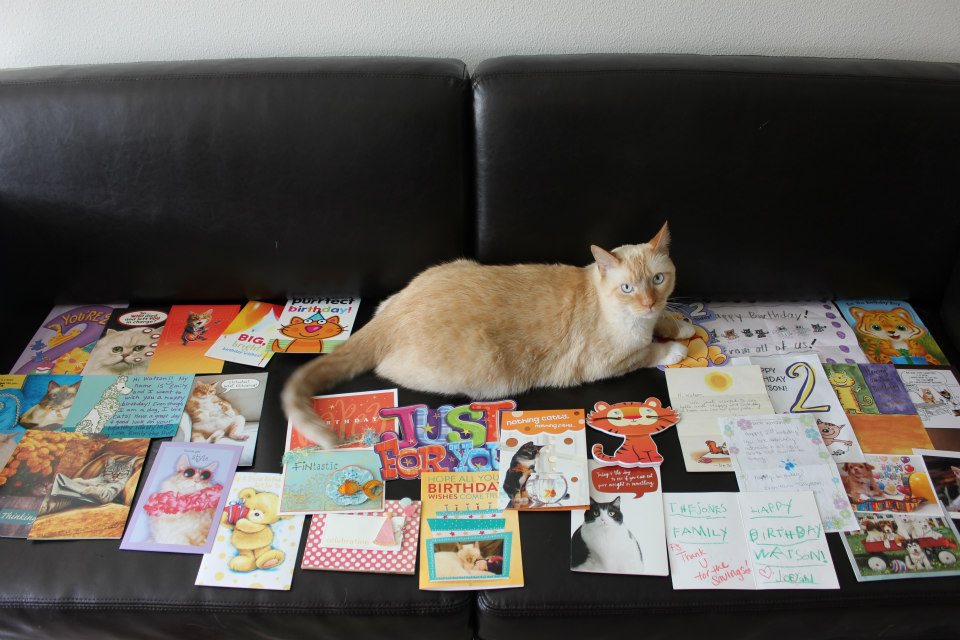 Well Today is Watson's 2nd Birthday!
I cannot believe all the love that has been sent his way with cards and messages !
You all so rock!!!!
I thought you would enjoy a picture of Watson when we first rescued him – He was under 2 pounds and 3 months old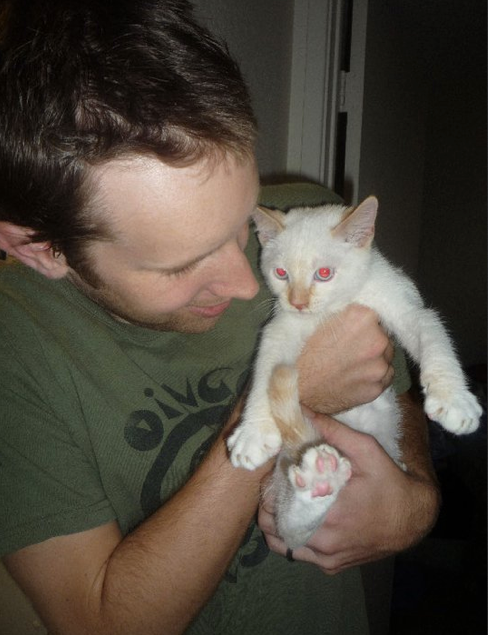 and here is a picture from last night – 2 years old and 14.8 pounds!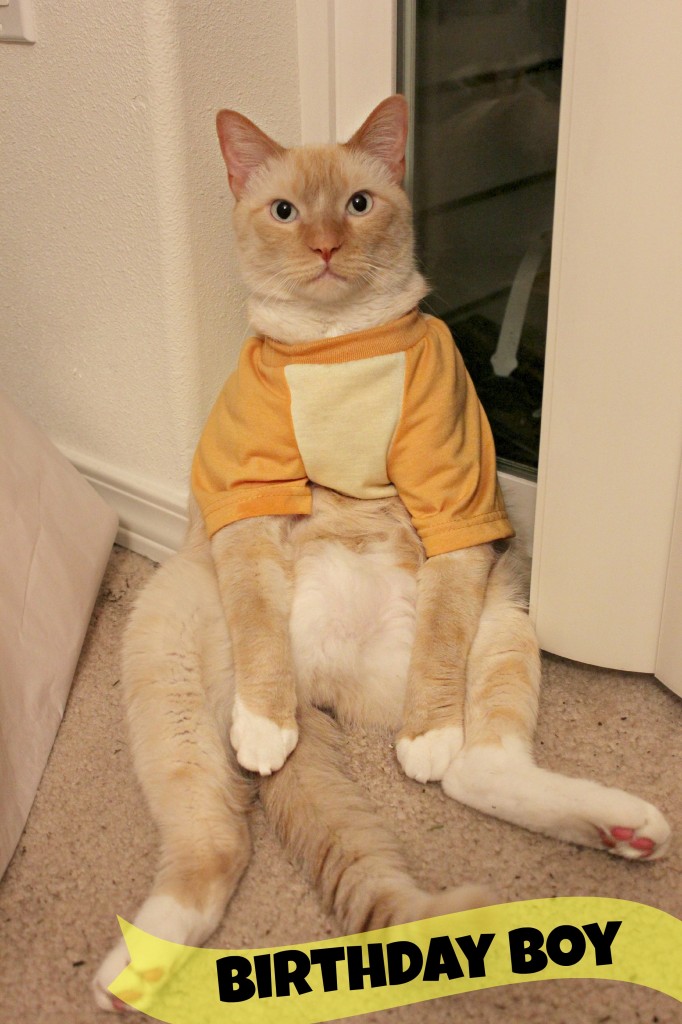 If you ever want to send Watson a card here is his address
Mr. Watson The Cat
14845 SW Murray Scholls Dr.
Suite 110 PMB 112
Beaverton, OR 97007