A Year In The Life of Watson
It is Watson's 1st Birthday Today and I wanted to take a little trip down memory lane 🙂
How we got Watson: Mr.Savvy and I went to our local Petco to get a fish for my desk – but when I saw this sniffling little ball of fluff ( a local rescue HALO had set up shop at Petco that day) I knew I was in love. I was told that he had been crying the previous night because his brother and sister were adopted the day before leaving him all alone. The rescue workers tried to tell me that "Watson" might not be the best choice because it looked like he had a cold. But I knew he was meant to be mine. After a "hefty" amount of vet bills later my Watson was in full health.
He became VERY active  …..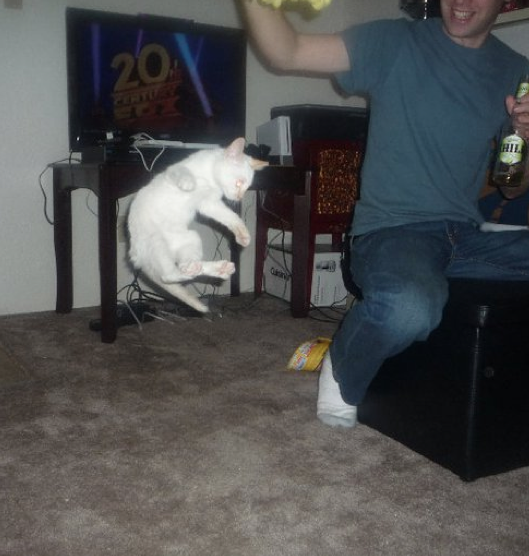 He started to grow ….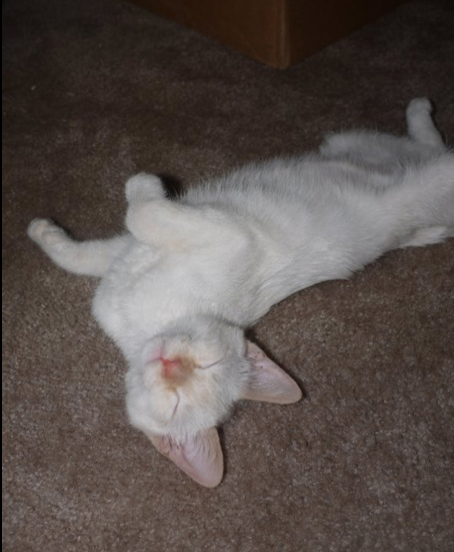 He learned the importance of couponing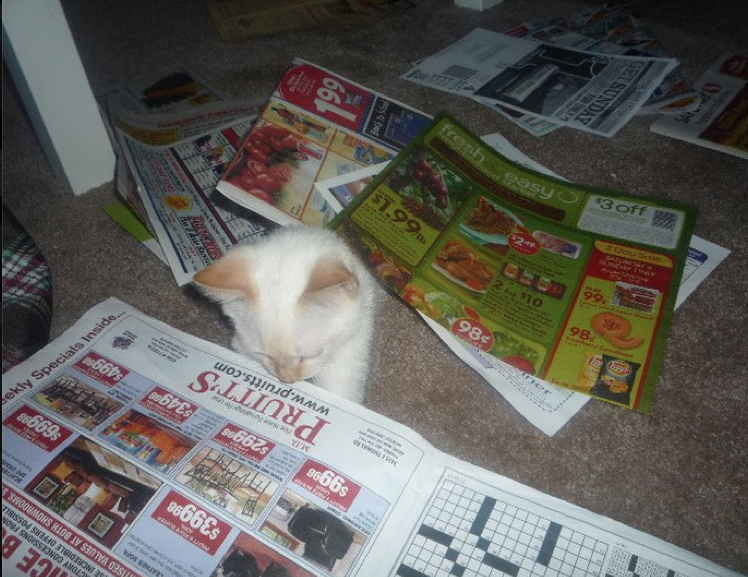 He learned about Budget Savvy Diva.com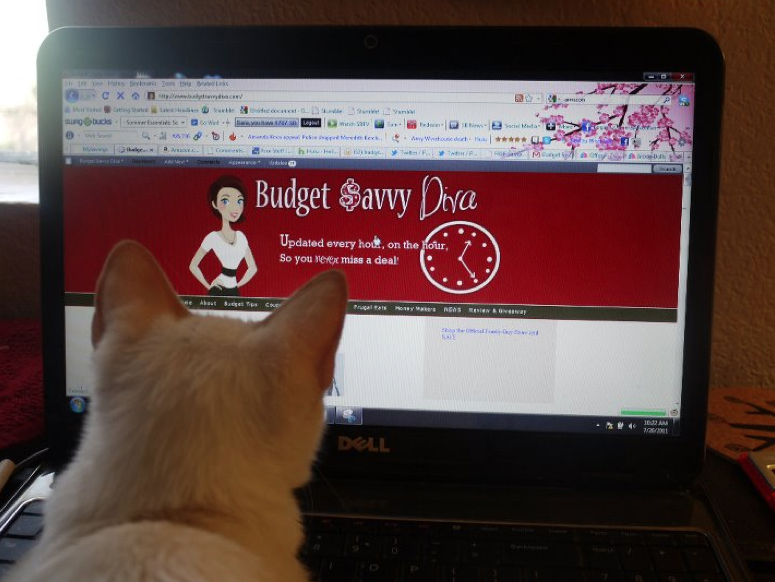 But he still knew how to have fun 🙂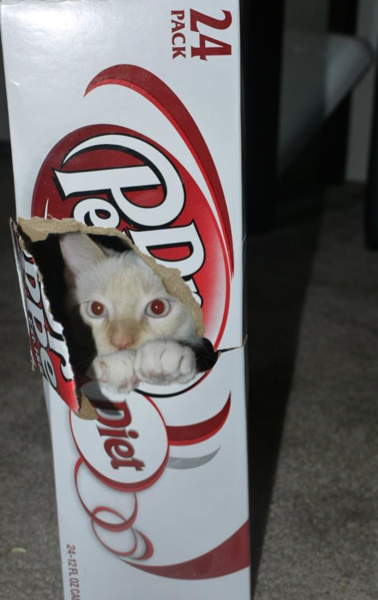 Then Miss Piggy came into his life – He was in LOVE!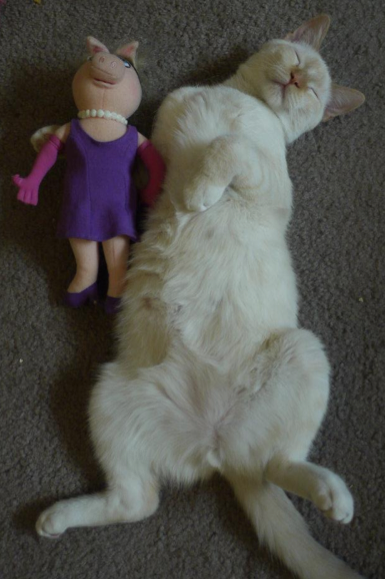 BUT Mr.Savvy accidentally threw her away 🙁 I have never seen Watson so sad… He hid under that bowl for a LONG time.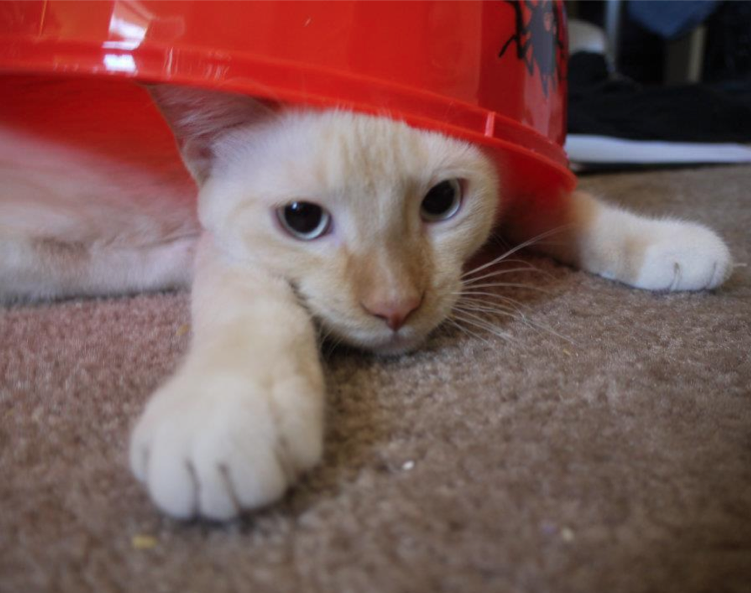 I tried to replace her with Thumper — as you can see that did not go over so well…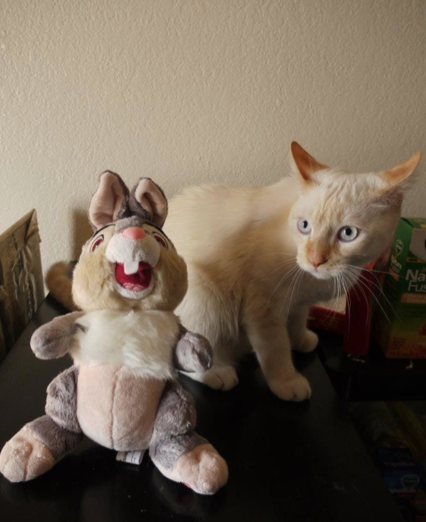 But MOMMY to the rescue – I was able to snag a NEW Miss Piggy 😉 Shhhh… I told him that the original Miss Piggy had come back from her vacation…
Though Watson can be a little vain at times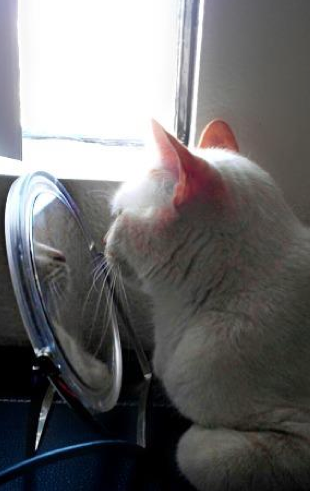 He is still the sweetest and loving cat I have ever met 🙂 I am so happy to be able to share all his pictures and stories with you. Now on to the NEXT adventure with Watson 😉