How My Cat Lost 4.5 Pounds in 8 Months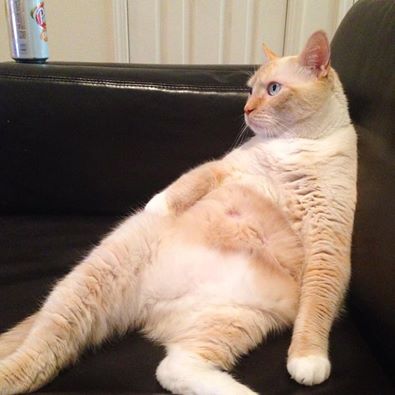 Watson's Before Picture
4 Years ago I went to a local shelter where I found a sickly little fluff ball. Watson ( his name before was Charlie) weighed under 2 pounds and was suffering a list of problems but I knew he was the one. I never mentioned this before but Eric accidentally dropped him when we were looking at him – so it was sorta a break it buy it policy ( just kidding — not the dropping part).
From two pounds Watson gained weight well. At one year he was 11 pounds – the vet told us that this was an ideal weight.
We never really changed his diet – it was 5.5 oz can of a known brand of wet cat food plus 1/2 cup of kibble per day. He never finished the kibble so I would refill it when it was empty.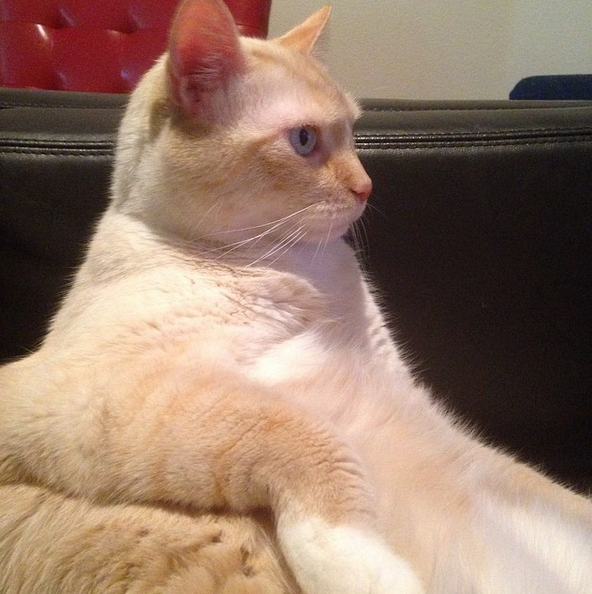 Eric and I did not understand why was gaining weight – since the food we were feeding him was " diet" food. We took him to the vet and they simply told us to get him more exercise – we did with little result. Then I started to noticed Watson was getting less frisky so I was worried. I went to the vet my parents knew about.  Watson at this time weighed 17 pound!
YES 17 pounds! This was not good. He was still healthy but in the long run it could shorten his life.
The vet gave us the best advice EVER. Change his food. For some reason male cats do not do well with cat food with grain in it. It makes them gain weight.
THAT was it! All we had to do was changed his cat food ( fed him the same amount) to a grain free food. He started losing weight RIGHT away.
Watson now weighs at 12.5 pounds! His goal weight was 13 🙂
He has so much energy now – it is like he is a kitten again. Seriously it was just changing to grain-free food.
Here is his after look 🙂