Baked Apples with Ice Cream Recipe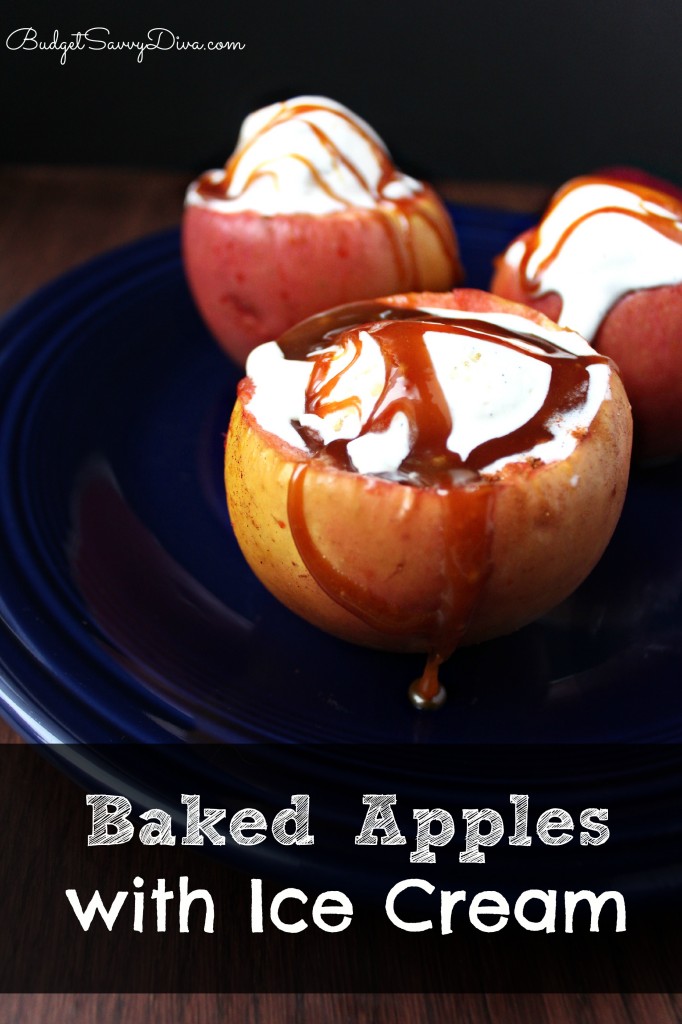 Now that October is here so comes the cravings for coziness and Baked Apples with Ice Cream Recipe. This recipe is very impressive but very easy to do — I also love the fact it is naturally gluten -free
If you want to cut out a couple calories you can exchange the ice cream for whipped cream it really is up to you
Another way to cut calories is to use diet soda — I have tried this recipe with regular and diet soda and it really does not affect the taste
It is really important to choose the right apples – I was able to find the apples at my local Winco which rocks and paired it with Tillamook Ice Cream ( which is hands down my FAVORITE ice cream )
6 simple ingredients is all you need for this recipe. I did elevate this dish by using a pumpkin caramel sauce from William Sonoma – it made my knees melt.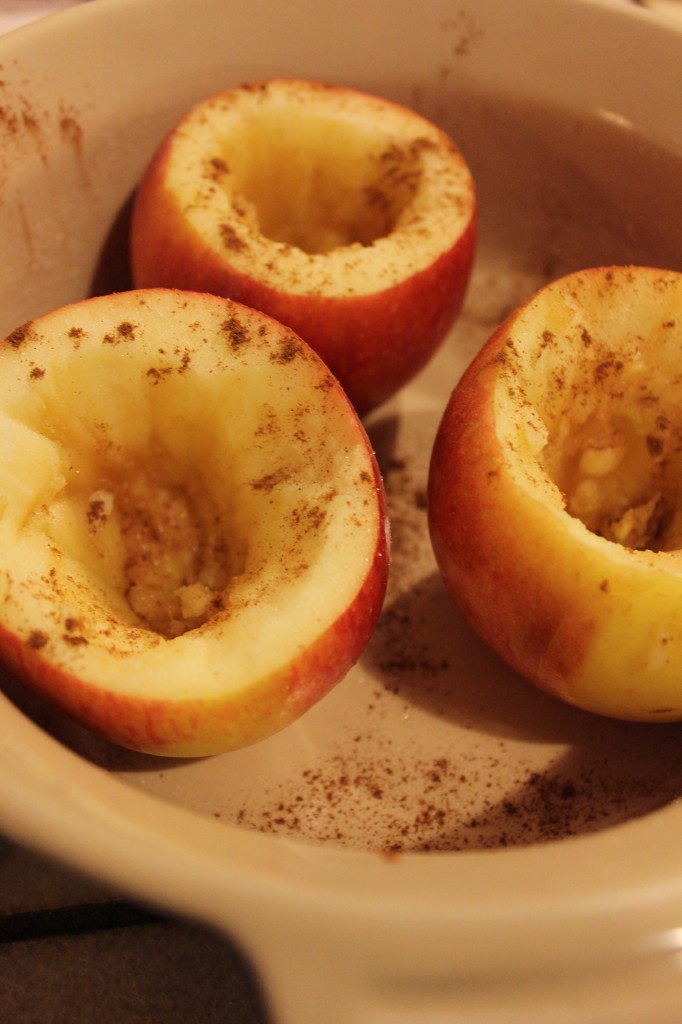 Baking these apples in sugar and cinnamon really makes it taste like apple pie — yummy to the 10th degree!!!
There were suppose to be 4 apples in this recipe but my dad accidentally made a hole in the bottom of one of the apples — so yea …. Let's move on
Before we get into the Baked Apples with Ice Cream Recipe lets check out some more yummy pictures 🙂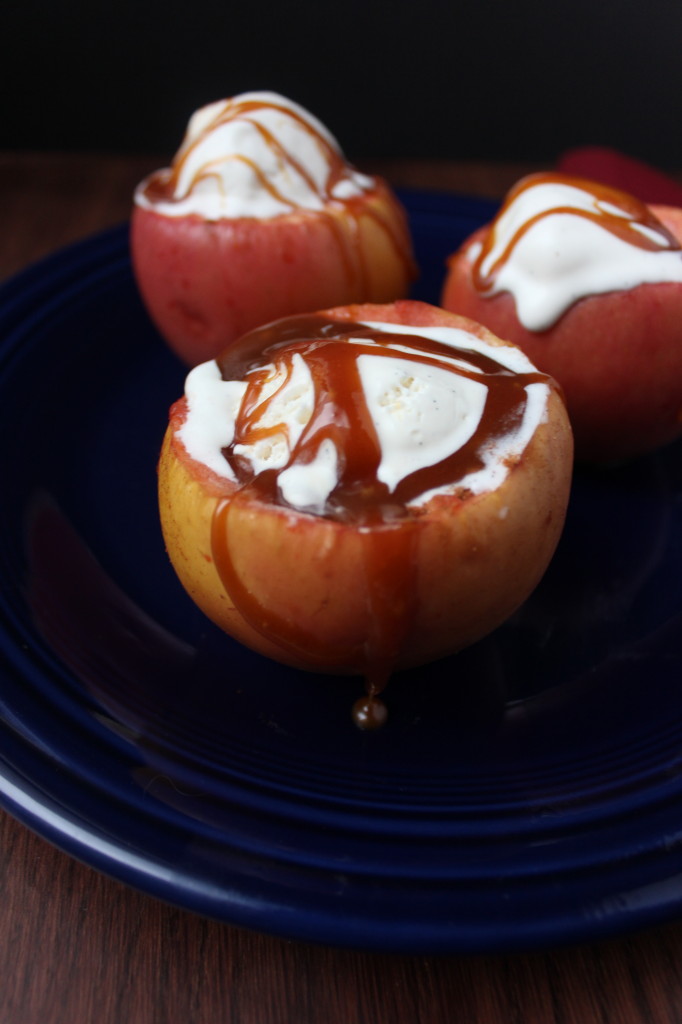 Baked Apples with Ice Cream Recipe
Ingredients
4 Braeburn Apples
White Sugar
Cinnamon
4 oz of Black Cherry Soda
Ice Cream
Caramel Topping
Instructions
Preheat oven to 375
Core each apple - I used a parring knife - it does not have to be perfect
Place apples into a casserole dish - sprinkle sugar and cinnamon into each
Pour soda a little in each apple and around the apples
Bake for about 35 minutes
Cool apples for a couple of minutes
Add a scoop of ice cream
Drizzle caramel on top
Enjoy!