Crock Pot Pizza Dip Recipe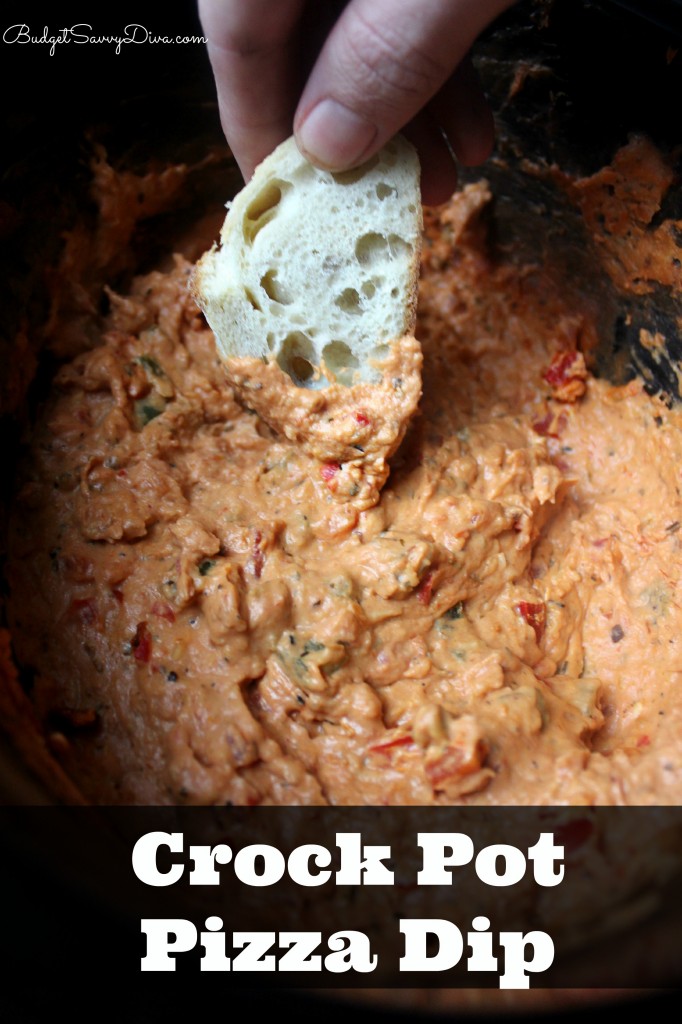 Want a yummy gluten – free crock pot dish? This crock pot pizza dip recipe is for you. I made this recipe at my parent's house and my mom tried it and summed it up best – " the dip taste like liquid pizza." Now it is not the most yummy way to describe a dish BUT it really taste like pizza is a "different" form.
What I like most about it is that it is naturally gluten – free. One of the foods I miss most about being gluten – free is pizza. Yes there is gluten – free pizza out there BUT it cost a lot. This is a frugal alternative. The dip can be paired with bread or veggies.
You can easily personal your pizza dip – I personally loved my idea about putting red and green peppers in the dip. It adds a great texture.
Oh did I mention you pretty much throw in all the ingredients and you are done !!!! Sigh ….. This might be my favorite crock pot recipe 🙂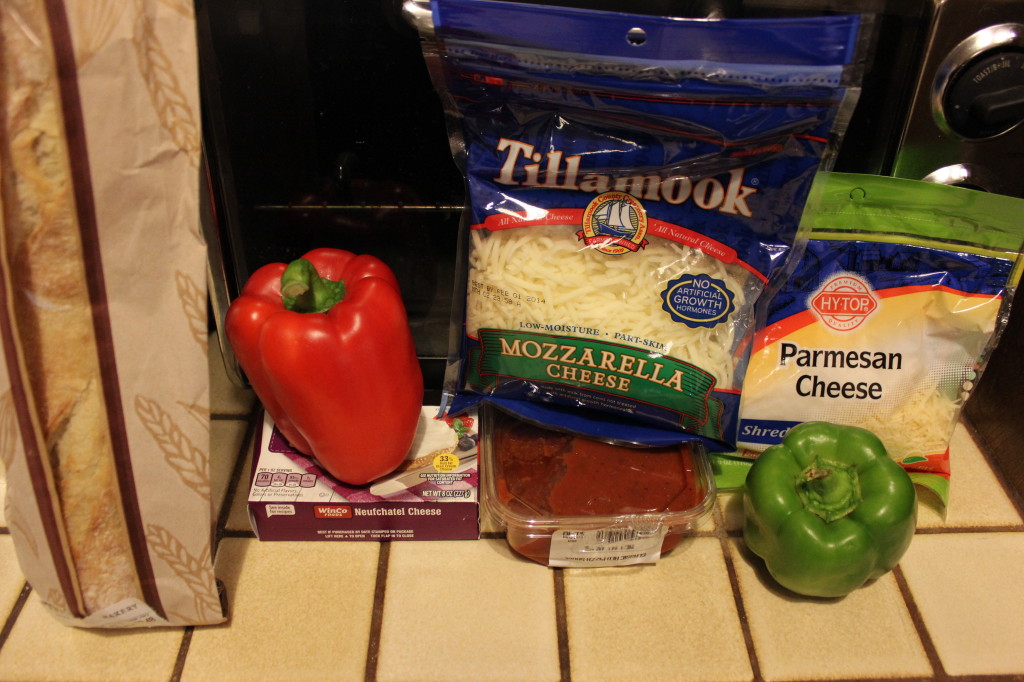 Here is a picture of all the ingredients …. well not all of them I forgot to put the Italian Seasoning in the picture.
Simply put — I love cheese 🙂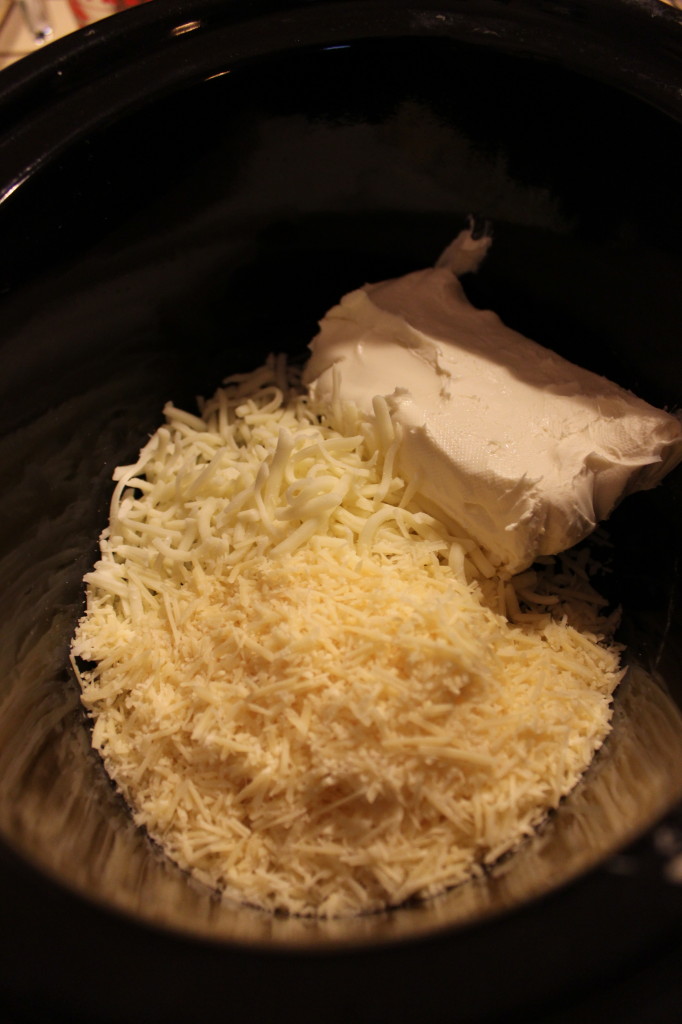 Oh and of course Watson had to approve the dish – here he is in a shirt a reader sent him checking out my photo setup ( he approved 🙂 )
Side Note – He loves wearing shirts – he will bring a shirt to us in his mouth for the day. If anyone could explain this cat to me I would love it 😉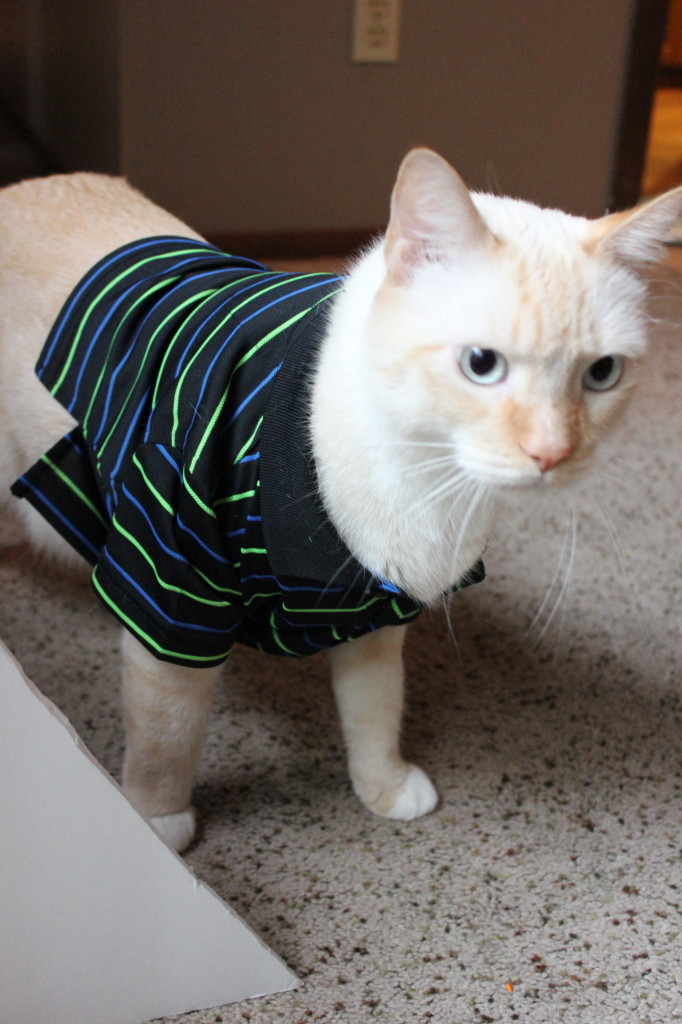 Check out below for the printable crock pot pizza dip recipe option. Make sure to Pin, Tweet, Facebook, Yell Out Your Window about this recipe I would greatly appreciate it
Crock Pot Pizza Dip Recipe
Ingredients
1 Cup of Mozzarella Cheese
½ Cup of Parmesan Cheese
1 Green Pepper - Diced
1 Red Pepper - Diced
8 oz of Light Cream Cheese
10 oz of Pizza Sauce
1 teaspoon of Italian Seasonings
Bread or Other Dipping Goodies
Instructions
Lightly Grease Crock Pot ( optional )
Place all the ingredients ( except the dipping ingredients ( bread) into the crock pot)
Set to high and cook for about 2 hours
Stir once after the first hour
Enjoy!
Serves about 6