Skinny Candy Corn Vodka Recipe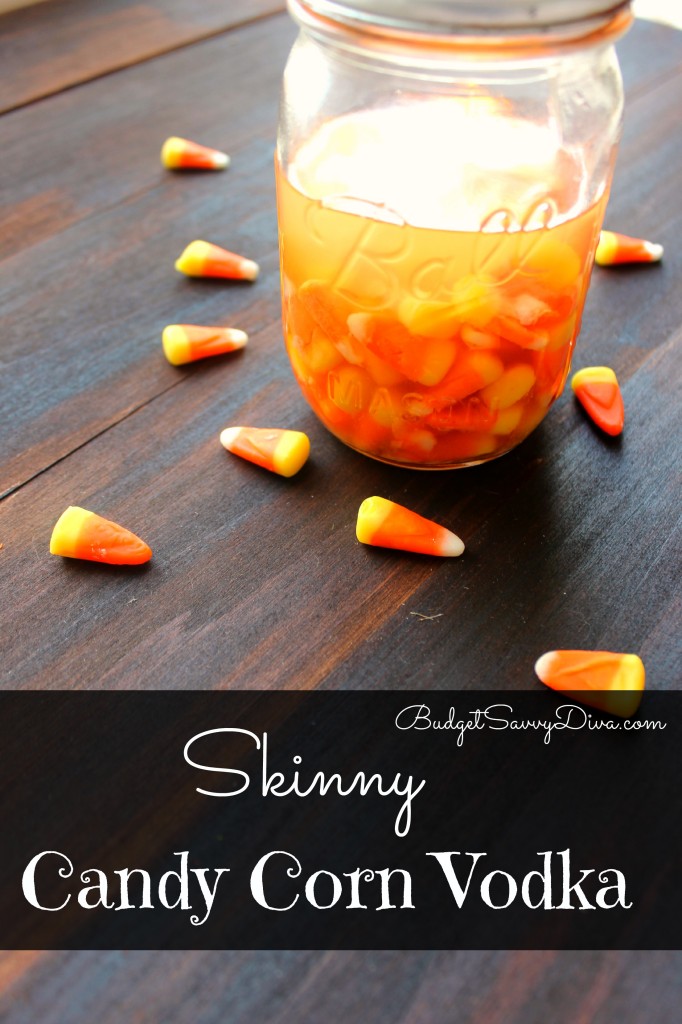 Halloween is coming up fast so I thought it would be fun to come up with a fun drink recipe
When I was planning this recipe I thought it would be a good idea to make it skinny since if you are anything like me ( I tend to chow down on Halloween candy 😉 )
Let us know if you like to see more recipes like the Skinny Candy Corn Vodka recipe — I love making and tasting them
For those who are not crazy about candy corn – do not worry it does not taste just like candy corn — it is more of a honey sweet taste 🙂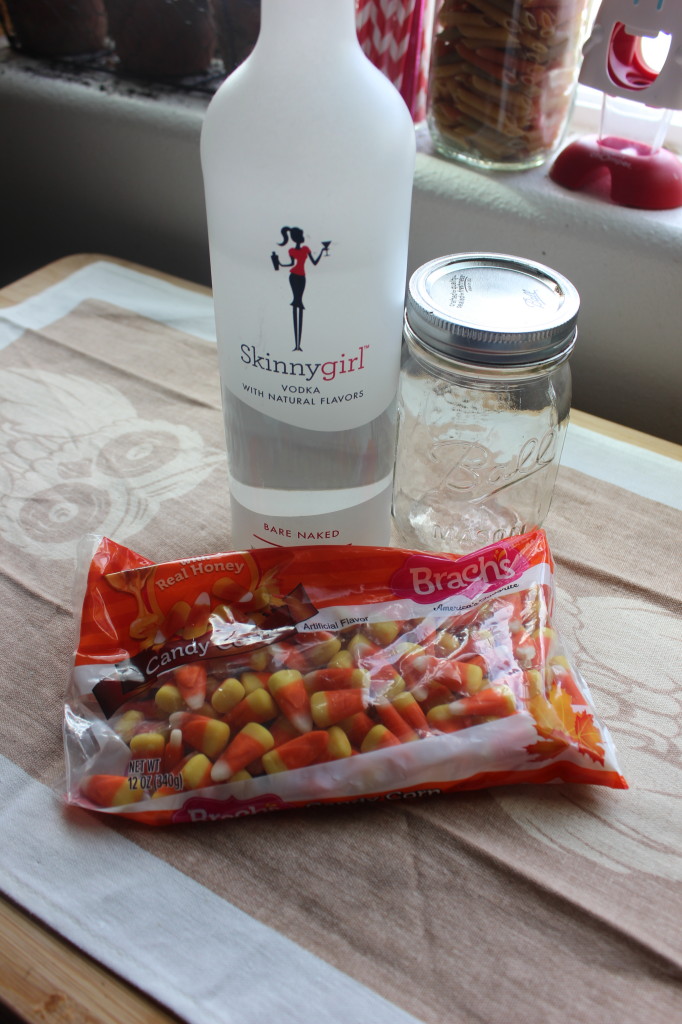 The secret of making this vodka skinny is using "skinny" plain vodka. I really enjoy Skinnygirl vodka ( I really do not taste the difference) and it is not super pricey ( win win )
You can use any jar of any kind – but I am super partial to mason jars.
Also if you are having an adult Halloween party you can give a mason jar ( candy corn vodka) as a gift 🙂
If you want a simple cocktail you can make here it is 🙂
Halloween Cocktail
2 oz of Skinny Candy Corn Vodka
Ice
Pineapple Juice
To make the drink take a glass and fill with ice add the shot of vodka and fill up the rest of the glass with pineapple juice
Stir and serve 🙂
I tried it last night and it is REALLY good 🙂
If you make any of my recipe I wold love to see pictures simply take a picture and put it on instagram – use #budgetsavvydiva so I can find it 🙂
Skinny Candy Corn Vodka Recipe
Ingredients
1 Cup of Skinny Vodka
1 Cup of Candy Corn
Mason Jar
Instructions
Place Candy corn and vodka into the mason jar
Secure and shake
Leave for 3 hours
Strain the liquid out
Enjoy!!!