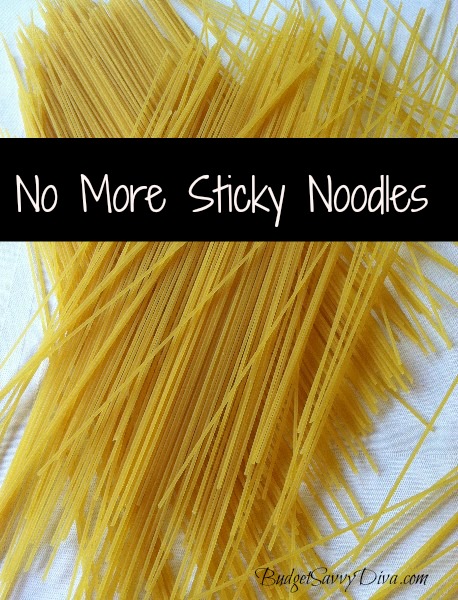 Other Great Tips!
No More Sticky Noodles
If you tend to have an issue with your noodles getting sticky between the time you cook them and when they get served, try this easy trick.
Once you have drained the water, rinse with HOT water. This will help them not to stick together as they cool down.
Do not use oil or something similar. You sauce will never stick to the noodles if you do.