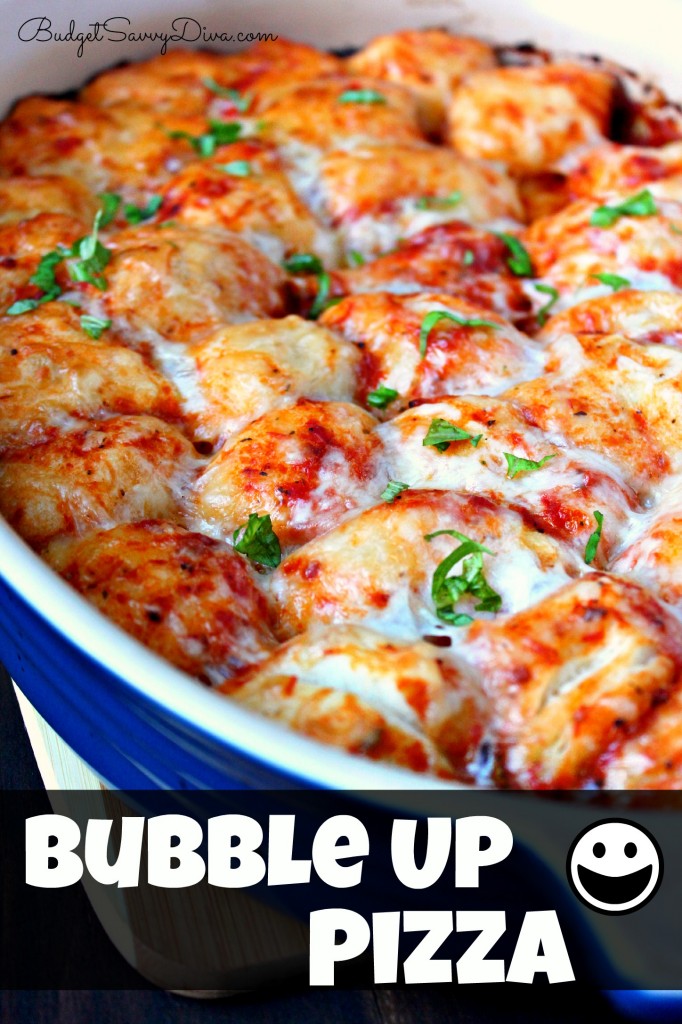 So this recipe has been annoying me for a while — it is like a hangnail – super duper annoying.
Let me explain
This is the type of story that my husband would roll his eyes at BUT seriously I have had this on my mind for years
A few years ago I made this recipe ( well I changed it up ) – I love having a slightly burnt cheese topping. Well I went a little too far and this was the result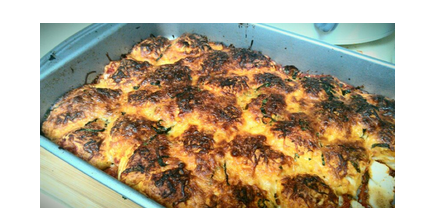 Yep! It is a picture that will cause nightmares ( okay maybe that is going a little far) but it is a far cry from the "new" picture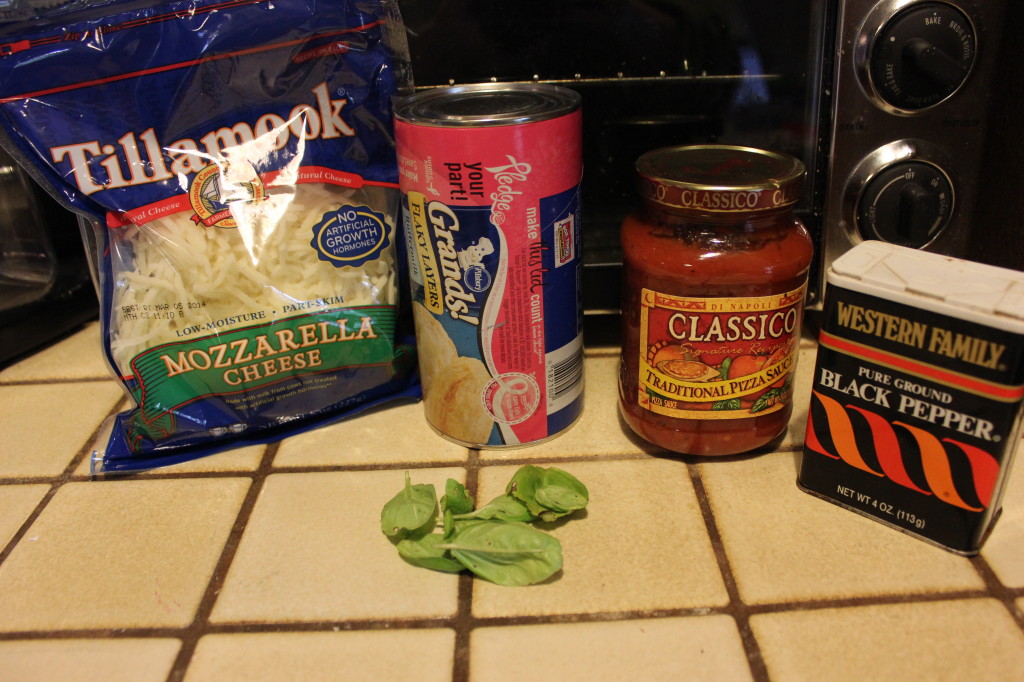 This is the basic recipe feel free to add in your favorite pizza toppings
What I love most about this recipe is that you will use the fully amount of the products ( well not the pepper ) but you know what I mean. I hate when recipes only use 1/3 of some obscure product and after the recipe is done you are left with 2/3rds of a fish sauce bottle getting all funky in your fridge.
Let's see some close up shots ( I love this part )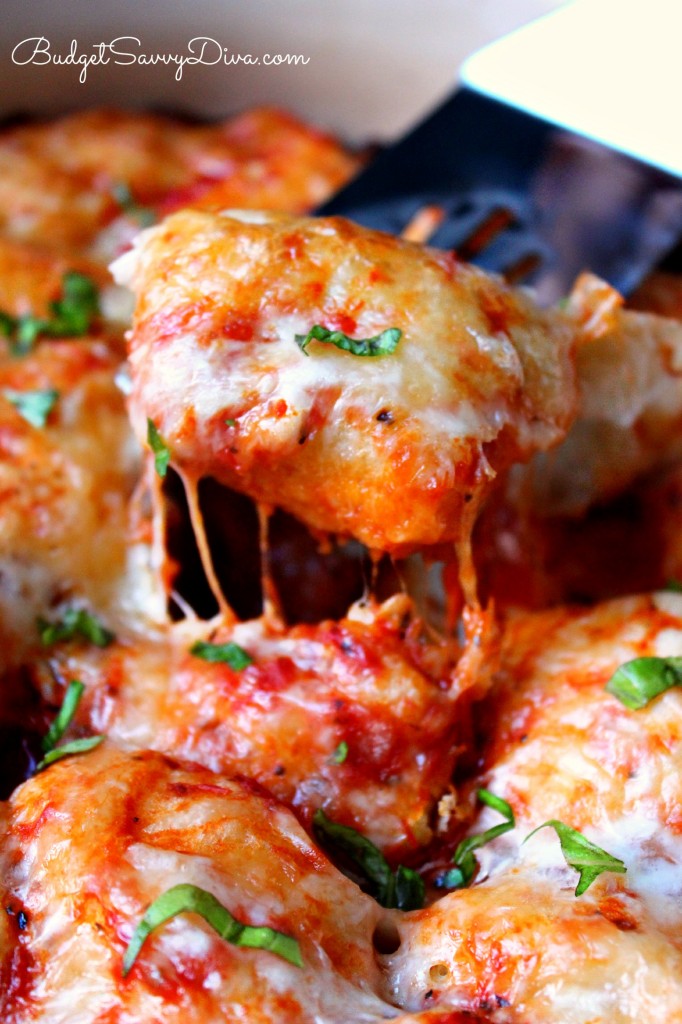 First off thanks Dad for holding the spatula while I took the shot 🙂
This dish is basically pull apart pizza in casserole form. Just whip it up and your family will have fun pulling apart the casserole 🙂
Oh did I mention the recipe is done in under 30 minutes ( woot woot )
Please indulge me – check out one more final dish picture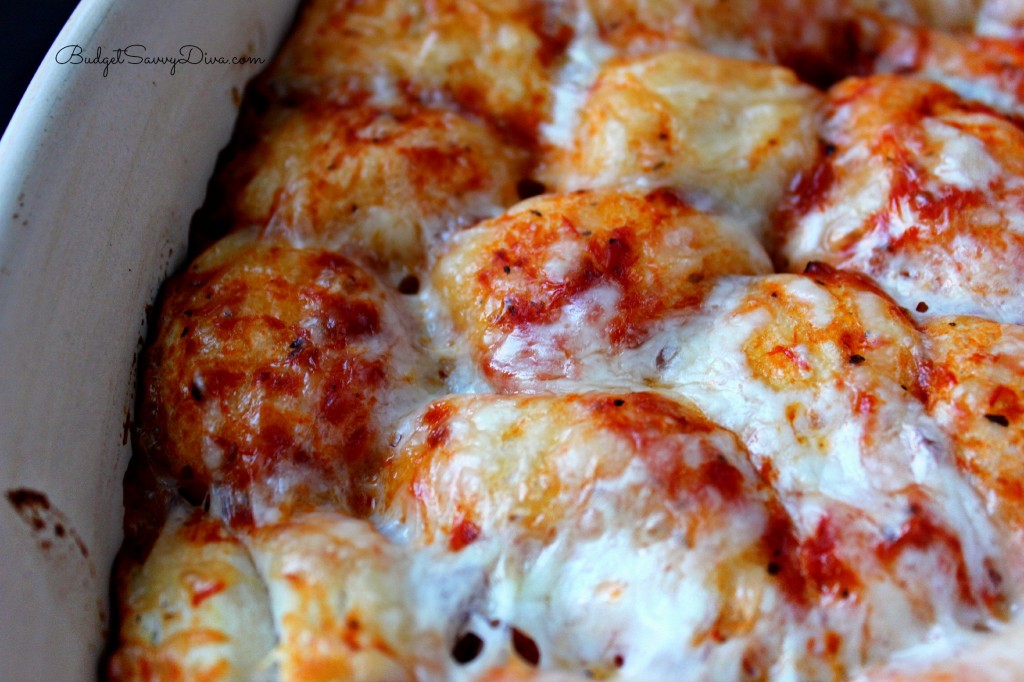 If you make this dish for a party it will be gone so fast 🙂
It was gone within an hour with 3 people ( my family) gobbling it up
Bubble Up Pizza Recipe
Ingredients
1 Roll of Pillsbury Grand Rolls
1 ( 14 oz) Jar of Pizza Sauce
2 Cups of Mozzarella Cheese ( Shredded)
8 - 12 Leaves of Fresh Basil ( chopped)
½ tsp of pepper
Instructions
Preheat oven to 350 and lightly grease a casserole dish ( 8x8 work great)
Cut each biscuit into 4 pieces
Place all the biscuit pieces into a large bowl
Add sauce, pepper, 1 cup of mozzarella cheese, and about 4 leaves of basil
Mix
Spread mix into the casserole dish sprinkle 1 cup of mozzarella on top and bake for 25 minutes
Sprinkle the rest of the basil before serving
Enjoy!