Loaded Baked Potato Dip Recipe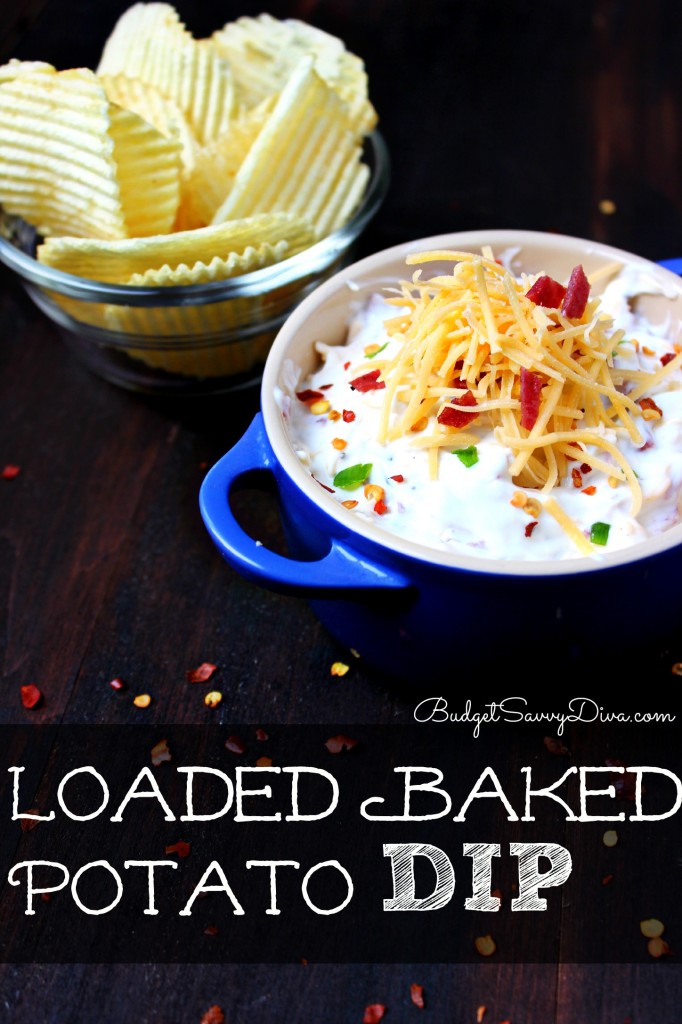 So did you know I am pretty obsessed with baked potatoes? One of my favorite dishes is a great baked potato with sour cream and cheese ( okay now I am getting hungry)
One of my basic food groups are dips. Boy do I love a good dip ( especially when there cheese involved)
I have been experimenting translating different dishes into dip form.
This dip is a winner – my parents are it so quickly my husband did not even have a chance to try it and he just in the other room.
This is gluten – free as well so it really can be enjoyed by all – Dip for ALL!!!!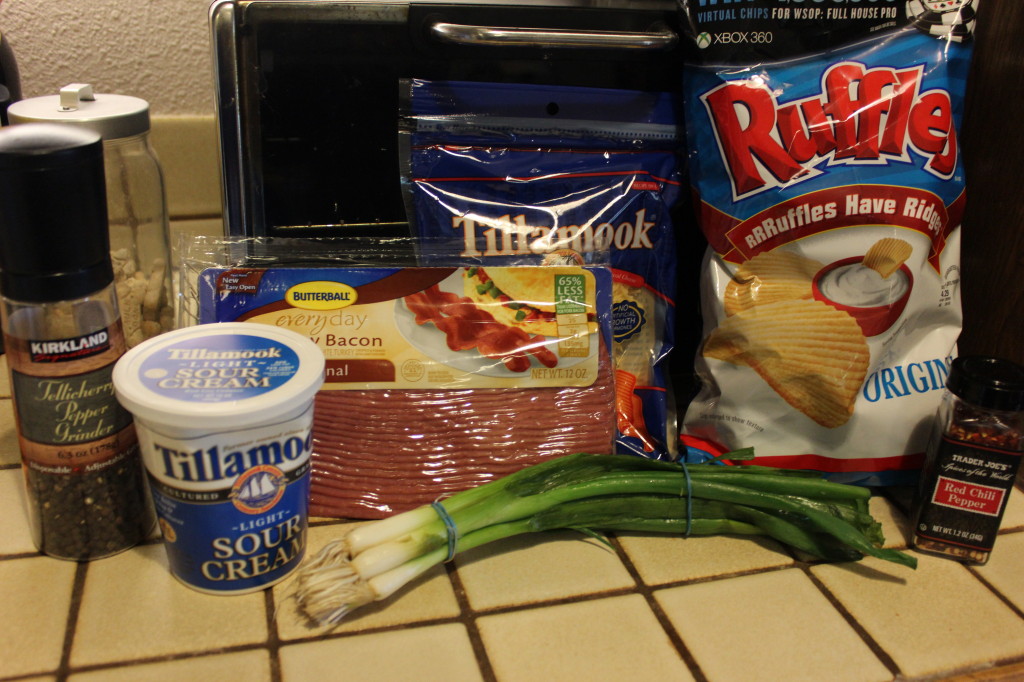 Everything you need is in the picture above it is basically cheese, sour cream, bacon and chips – such a winning combination
The most part of this dish is the bacon of course – Here is my dad cooking up the bacon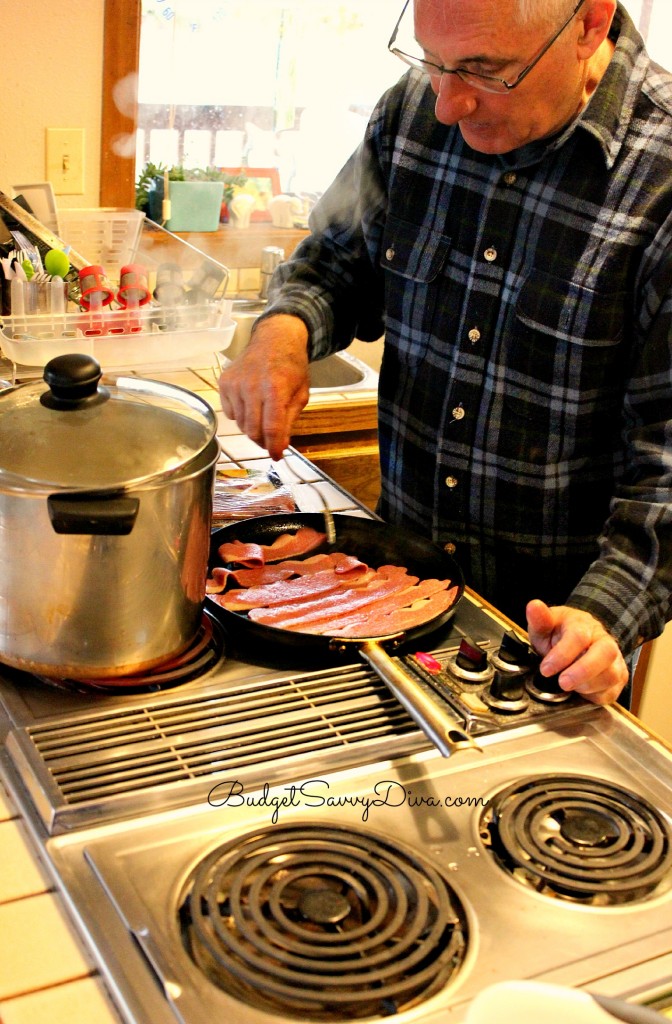 You can cook up the bacon however you want – we tend to cook it on the stove top
Here are some final pictures 🙂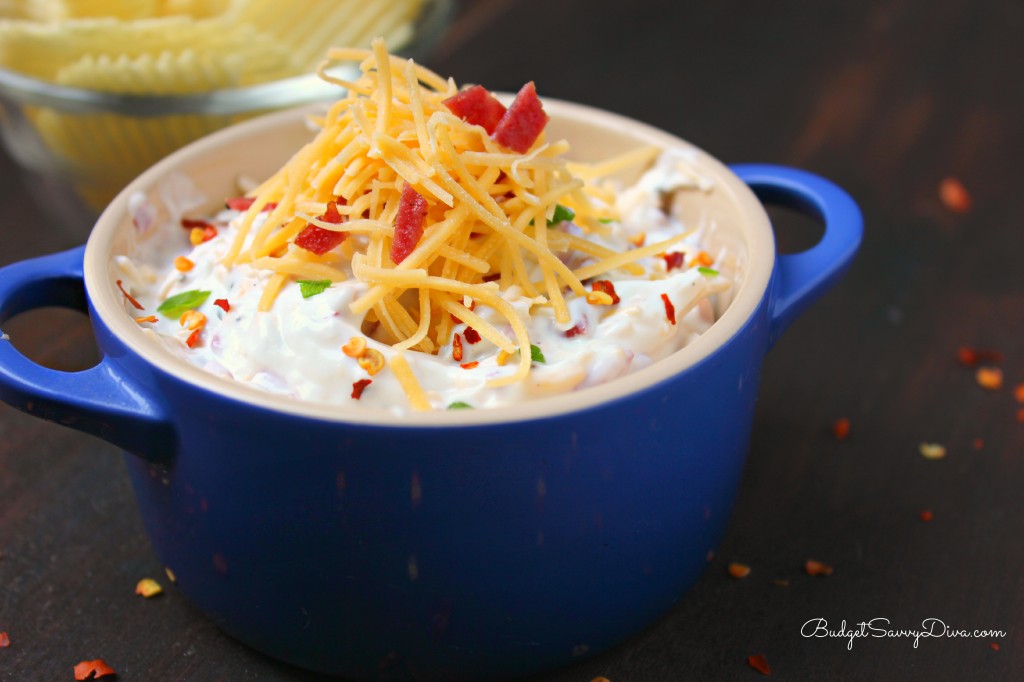 You can serve this dip in any bowl you like but I thought a blue mini casserole dish was perfect ( I found this one at Michaels)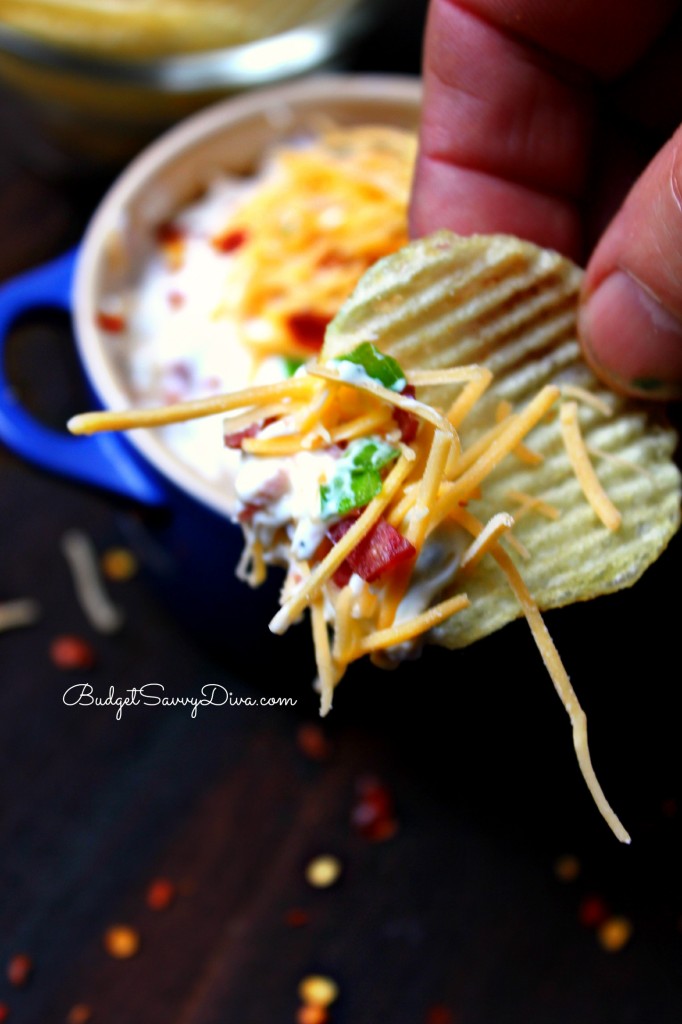 Thanks Dad for holding the chip while I took the picture 🙂
Okay okay ONE last picture ( I went a little crazy with this photo shoot 😉 )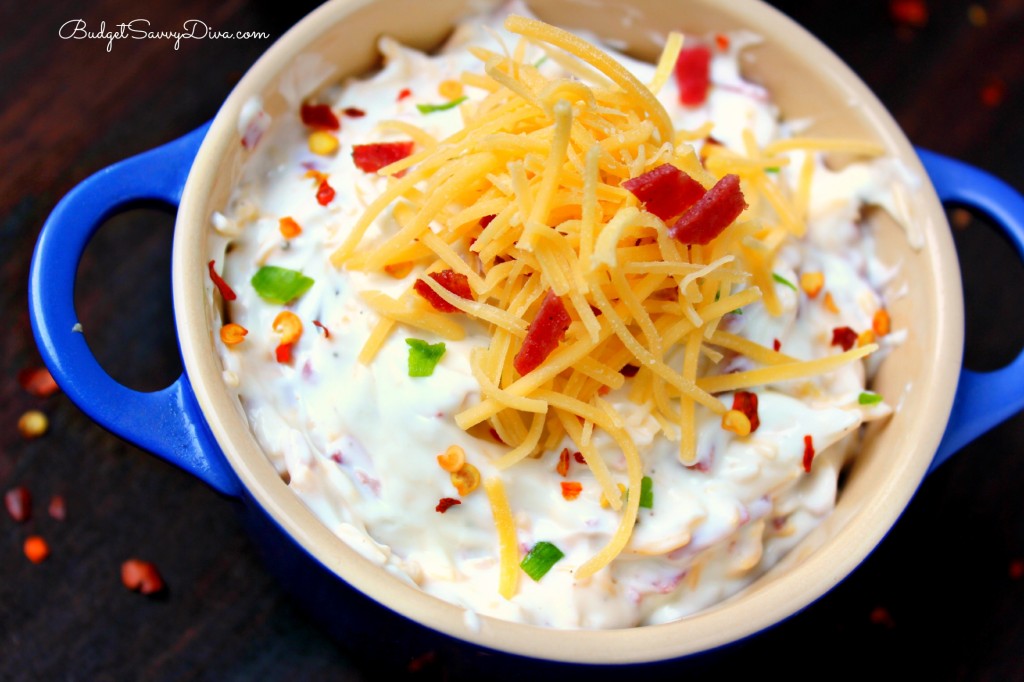 Sigh I love that blue dish 🙂 OH and the dip is lovely …. but that dish!!!!
If you make any of my recipe please let me know – either leave a comment on the recipe or snap a picture and put it on instagram use the #budgetsavvydiva so I can find it 🙂
Love you all
Loaded Baked Potato Dip Recipe
Ingredients
1 cup of sour cream ( light)
8 Slices of Bacon - Cooked and Chopped
1 Cup of Medium Cheddar Cheese
¼ tsp of Red Pepper Flakes
¼ tsp of Pepper
1 teaspoon of scallions - sliced
Instructions
In a medium size bowl combine all the ingredients
Place in the fridge covered for 1 hour
Garnish with cheese, red pepper flakes, and scallions
Enjoy with Potato Chips
You can store this dip for up to 1 week in the fridge
Recipe is adapted from HERE