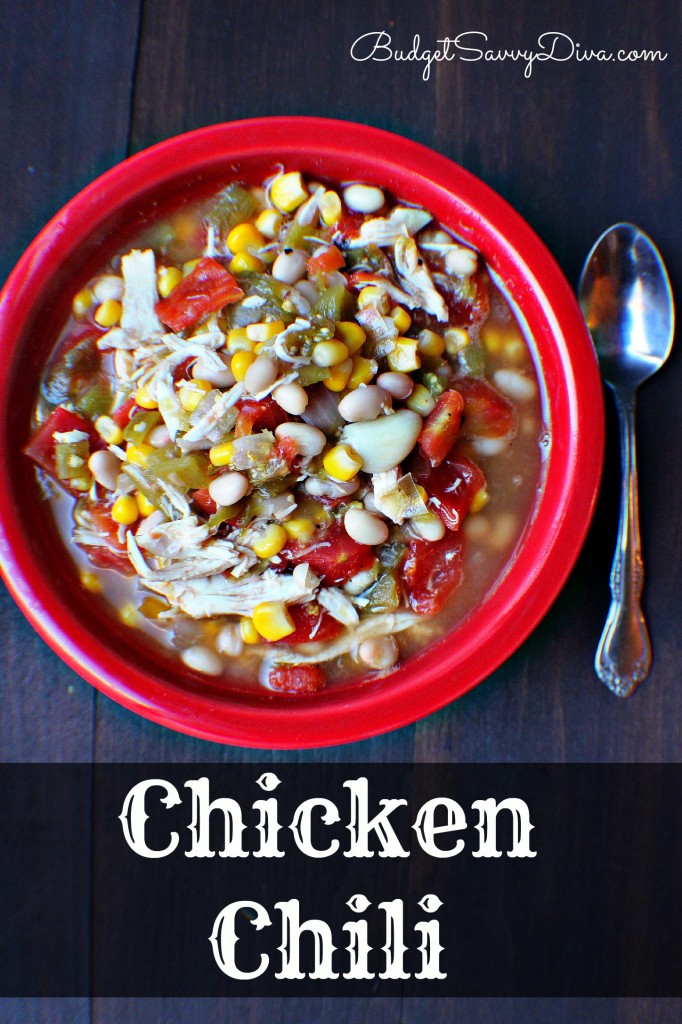 Make sure to REPIN this recipe 🙂
I seriously want to sit down and eat the chili in the picture — hopefully that does not sound too odd …
Moving On…
This chili is VERY simple to make and naturally gluten – free … After I made this chili I had about 2 HUGE bowls of it —- so very very yummy!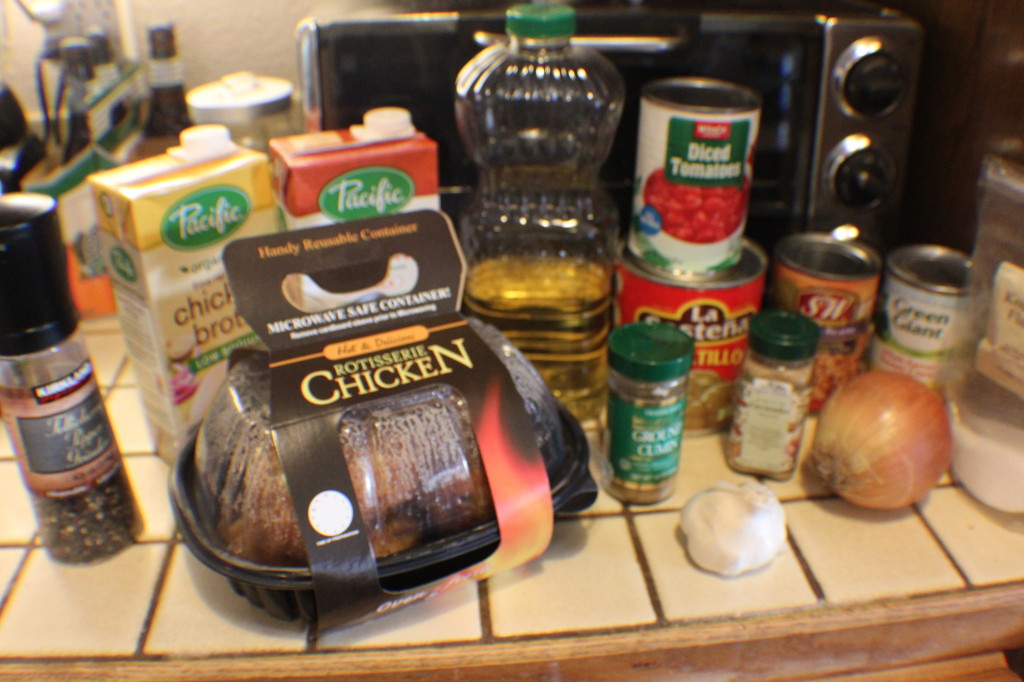 One big tip is that I use rotisserie chickens from the market in many of my recipes that require cooked chicken – mainly because it is a SUPER easy short cut that does not cost that much more. I especially love the cooked chickens from Costco ( hopefully some of your know what I mean 🙂 )
You can see many of the items are in cans meaning you are simply opening, pouring and heating
The hardest part of this recipe is cooking down the onions and garlic which is a task I left to my dad
Hi Dad!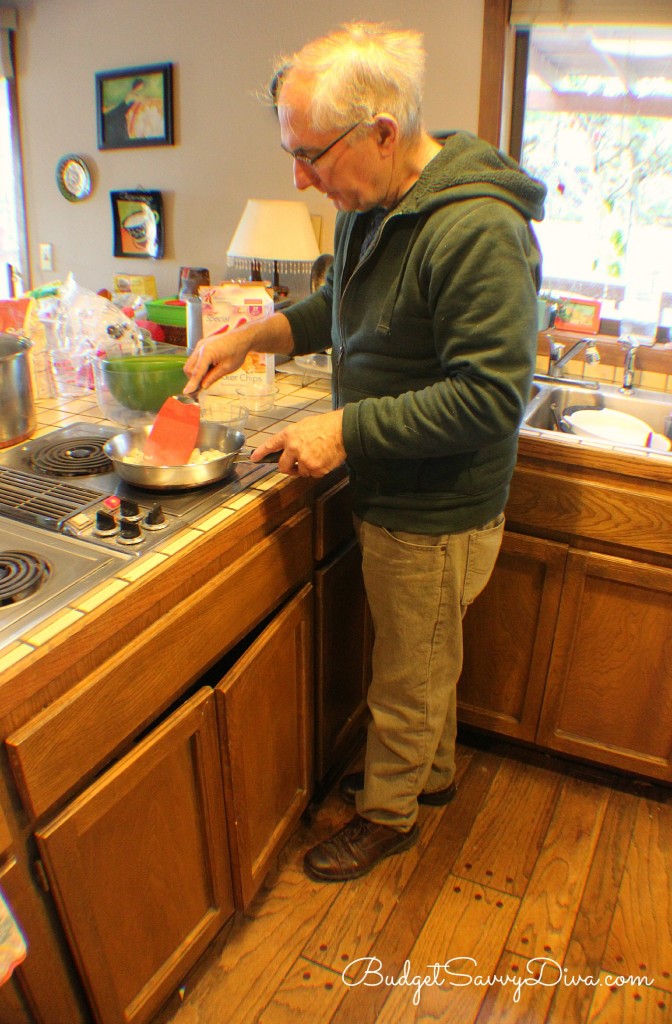 The whole recipe takes about 45 minutes – most of the time you are just letting that baby simmer
This chili is enough for a hungry family of 4 🙂
Of course feel free to add some cheese on top 🙂 Everything is better with a little cheese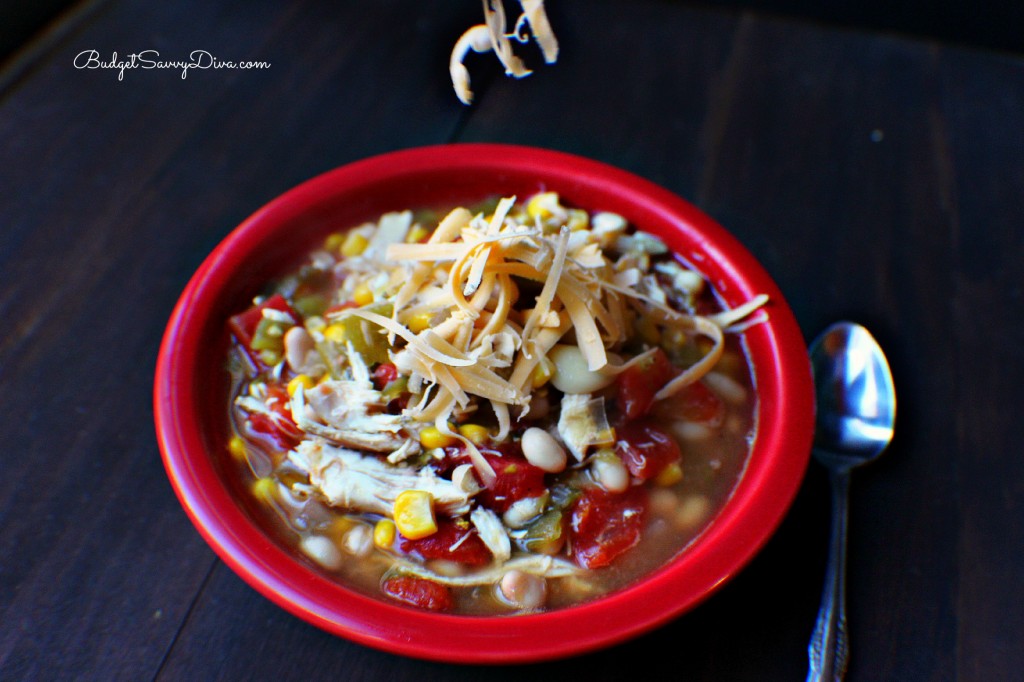 Once last look before we get to the recipe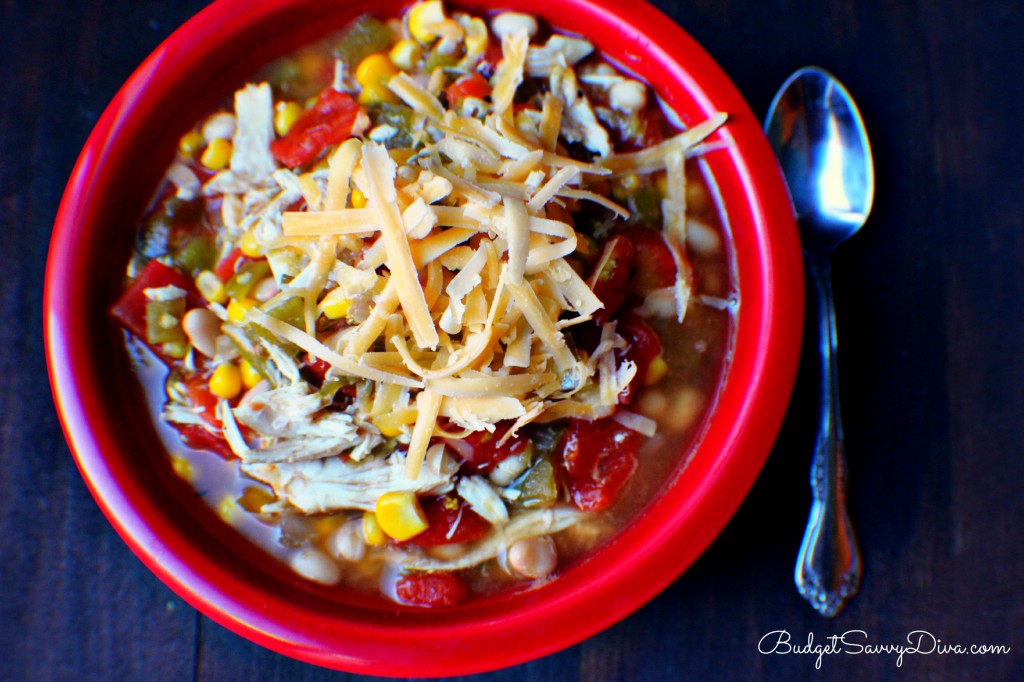 And…. just like that I am hungry again
I really hope you try this recipe – my whole family loved it – if you do try this recipe please comment on this post and let me know what you think
Love You Guys!!!!
Chicken Chili Recipe
Ingredients
½ medium onion, chopped
2 Garlic Cloves, minced
2 Cups of Chicken Broth
18 ounces of tomatillos - drained and chopped
16 ounce can of diced tomatoes
1 can of diced green chilies
½ teaspoon of ground coriander seed
½ teaspoon of pepper
pinch of salt
¼ teaspoon of cumin
1 can of corn, drained
2 cups of shredded chicken
1 Can of White Beans, Drained
Instructions
Heat about 2 Tablespoons of oil ( veggie or olive oil) in a skillet add onions and cook for 5 minutes then add in garlic cook for 2 more minutes
In a stock pot over medium heat add in all of the ingredients ( including onions and garlic) excluding chicken, corn and beans
Once the soup is boiling lower the heat. Cover and simmer for 15 minutes
Add the rest of the ingredients and simmer for 10 more minutes
Serve and Enjoy!